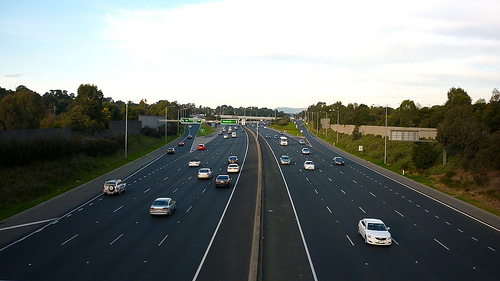 The following message was sent through to The XYZ yesterday. We are presenting it unedited, and it has been published with permission from the sender:
"My wife drives to work 2am in the morning, she has now received 4 fines totally $2000 8 months suspension and 17 demerit points. She received all 4 before knowing she had the first one and can't understand how she missed the roadworks limits. Given they take 6-7 weeks to arrive in the post she cannot remember the road works on the nights in question. My wife is a good driver with a good record and is responsible for caring for her parents and her job she needs a car. Preliminary legal advice says unless you can prove you were not speeding going to court won't help and the penalty is mandatory. How can this be? If my wife got pulled over and physically handed a ticket I am pretty sure she wouldn't do the same thing the next night. Is there anything my wife can do she is such a selfless person and had no idea she did anything wrong until the first 2 infringements arrived in the post the same day. The police prosecution has been instructed to apply full force if the law due to excessive speed. How can 72kmph ever be considered excessive speed??"
When we queried what legal advice he had received:
"Yes legal advice is we can't take your case because no one can win. Magistrates have no discretionary powers at all when it comes to road traffic offences. You were other speeding or you were not speeding. If you were not speeding prove it. My wife isn't disputing the fact she is disputing the unfairness however the courts don't deal with unfairness. They are destroying peoples lives."
Politicians in this state should read A day in the life of Australia's sole remaining bureaucrat and understand that they will never, ever, be able to legislate a zero road toll into existence. They need to read all 1300 pages of Atlas Shrugged and find out what happens when the lights of Melbourne go out.
If any readers have advice for the gentleman and his wife, you can leave it in the comments section or contact The XYZ at editors@xyz.net.au.
Just another reason to #NukeMelbourne.