Your taxes, hard at work: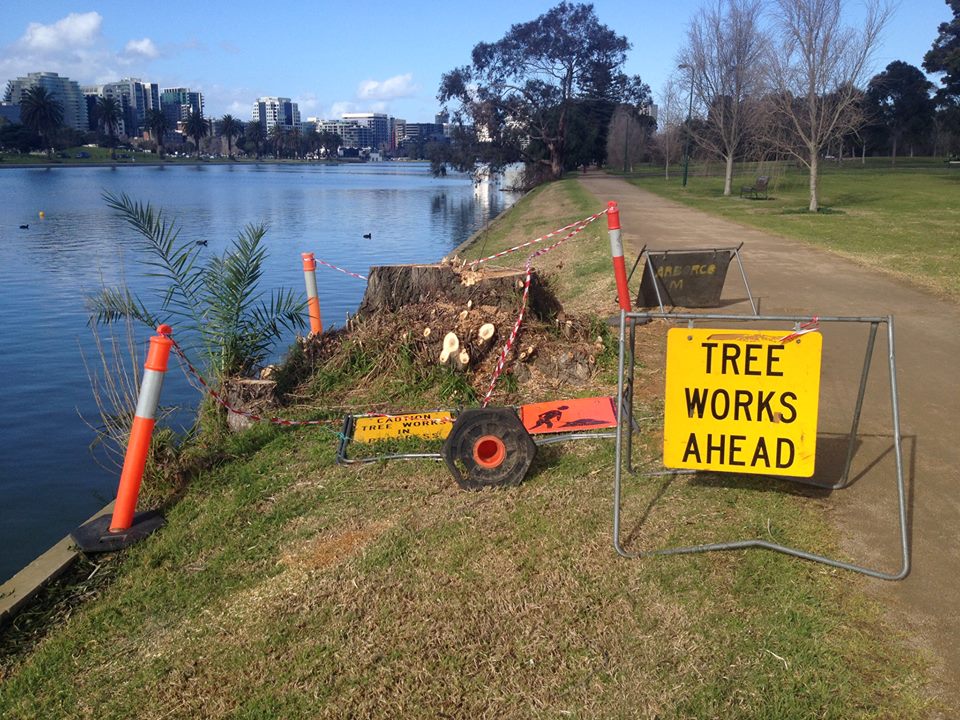 The citizens of Melbourne are grateful to their dear leaders for protecting them from the scourge of inanimate tree stumps. As we all know, you are more likely to be killed by an inanimate tree stump than you are by an act of cultural enrichment.
Sadly, as can be witnessed by the strewn barrier, it appears that the best efforts of our betters were not enough to stop at least one person from coming into contact with the hazard. It is believed several Albert Park walkers were triggered, one of whom was described afterward as "barking mad"…..
OH&S will bankrupt this nation.
It's your XYZ.