The XYZ has obtained anecdotal evidence which may suggest that the majority of audience numbers for the ailing national socialist, sorry, socialist national broadcaster, the ABC, may actually consist of online critics and sports-tragic holdovers. It is believed that without this small group of professional and amateur journalists, who daily expose breaches of the ABC charter, artificially inflating its viewership, actual average daily consumption of ABC programs is estimated to be similar to the average crowd of a Melbourne vs Fremantle AFL match at the MCG in late July.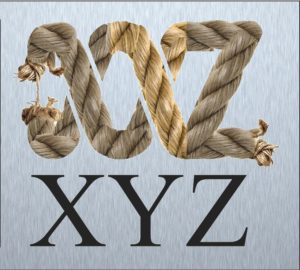 With ratings for its flagship political commentary programs such as Q&A in terminal decline, an anonymous source at the ABC has conceded that the government-owned behemoth can no longer justify stealing a billion dollars a year from the Australian taxpayer in order to provide services which the private sector (and even other areas of the public sector) cover just as well:
'When it comes to virtue-signalling, identity politics, race-baiting, climate alarmism, and general self-hating flagellation of our Western heritage, we can simply no longer match it with Channel 10, Fairfax, and the Guardian. It's amazing what can be achieved when you don't have a charter.
'We had been hoping to make up some numbers with a greater focus on multiculturalism (as migrants openly boast, they are changing Australia, after all) but when SBS take multiculturalism so seriously that they actually have programs dedicated to convincing white people that they are not, in fact, white, we are just going to look second-rate every time.
'Beloved children's television icons such as Peppa Pig and Bananas in Pyjamas are actually big business. Classical music and jazz are presented just as well by community radio, and h—, even YouTube.
'As for sport, we were already on the ropes as a 'market failure' broadcaster (which is why we specialise in broadcasts of St Kilda vs Fremantle head-to-heads from Launceston, and hired Matthew Knights as a commentator after his stint as Essendon coach) but now that TripleM are broadcasting the cricket, the last good reason for the ABC's existence is pretty much gone. Sure, we can do special presentations on the upcoming 40th anniversary of the Centenary Test, but genuine celebrations of our cultural heritage are just so much more believable when presented by people who really mean it.'
An unnamed XYZ editor has been quoted as saying that the only other person he knows who watches or listens to the ABC as much as he does is his dad (who by comparison makes him look like an inner-city trendy leftie). He believes this phenomenon may have a connection to an ancient superstition that yelling at the radio actually works.
In light of this information, it is believed that the ABC will be wrapping up operations in late April 2017, to be replaced by an emergency broadcast system, the EBS.
It's your XYZ.