It's a trend that's become increasingly difficult to ignore. Atheism, third wave feminism, climate alarmism, and cultural self-loathing are doctrines overwhelmingly obsessed over by financially comfortable white people in Western nations.
Why is that? Surely a penniless beggar on the streets of New Delhi should better comprehend the idea of no higher power, as he lives hand to mouth more than anyone. Likewise, you'd assume that a casually employed waitress in Liverpool would be a third wave feminist full of beans. Shouldn't a Beijing factory worker hacking up black globules of smog be obsessed with reducing carbon emissions? And all of the 'bogans' of the Western Suburbs should surely be more ashamed of being Australian than anyone, with their many 'deplorable' views.
Now, unless you tune into Q&A every Monday for any other reason than to know thine enemy, these are all some pretty dubious assumptions. If you were to assume that any of these things are even remotely true, you are about as disconnected from the human race as Matt Damon was in The Martian.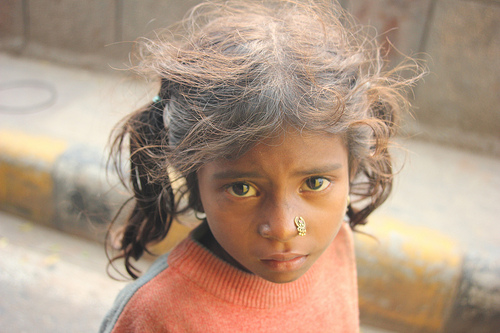 Why in a million years would our penniless beggar in New Delhi be sold on the concept of atheism? Imagine the sales pitch. "Hey buddy, you know the waking nightmare that your life is right now? Well guess what? When you die, you won't go to heaven or be reincarnated as a tech entrepreneur. This is as good as it gets. Sorry".
Who in a third world nation would go for that? Take away all hope from the hopeless, and you take away their moral compass. "Just all be nice to one another," isn't a sweetener when you're below the poverty line in a third world country. Faith is as vital as water and flour to maintain some kind of quality of existence, and more importantly, order. Whether it's tangible or not is completely irrelevant.
Is our casually-employed waitress who just got a bad roll of the dice in life more likely to aspire to concentrating on her 'career', or aspire to meet someone who can take care of her so that she can stay home and raise a family? I'm tipping it's the latter. Third wave feminists would be outraged at this assumption, but their opinion is somewhat clouded. When they visualise a career, it is exactly that. A CAREER.
I am fortunate to have a career now, but it wasn't always the case. Before that, I just had JOBS. A series of horrible JOBS that were as bad in their own way or worse than waitressing, so I'm no elitist. Dish pig, factory worker, roofer, bartender… you name it, I did it. I remember feeling very confused when a Hollywood sitcom framed Drew Carey's cubicle job as being horrible. It looked like heaven to me.
None of my jobs could have remotely been described as a career. If a financially comfortable spouse had proposed that I become a stay-at-home dad, I would have taken that offer in a heartbeat, if only to escape those horrible jobs.
Now that I have a career, the decision wouldn't be quite so easy. For a career woman to expect our waitress to work for decades in a menial job that makes her miserable, just to appease the Third Wave Feminist Gods, when she could instead choose a more fulfilling life as a homemaker, is f—ing insane. No ifs or buts. It amounts to choosing wage slavery over a measure of freedom.
The third wave feminist who works in marketing works on the assumption that our waitress enjoys her job and finds it as rewarding as she finds her marketing career. In all likelihood she doesn't. She hates it. It's a job. That's the difference between a job and a career. Only those of us who have experienced both realise this inconvenient truth. So no, our waitress isn't likely to get behind the ideology in anything more than a superficial way.
Why should she? She's never experienced a career, and probably never will. She has a soul-destroying job. Not necessarily due to lack of drive or IQ, perhaps she just doesn't have any connections or wasn't born into the right circles. It can happen quite easily.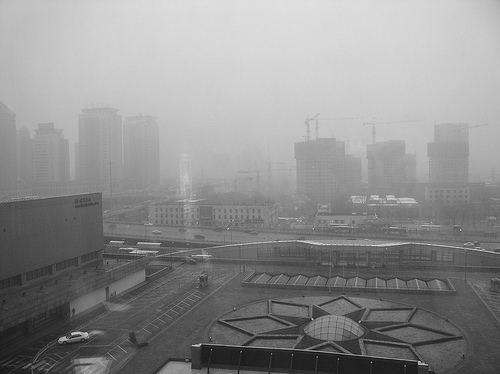 Is a Beijing factory worker, toiling beneath a layer of smog, really going to loudly advocate for an end to coal or crippling carbon taxes, even if he's suffocating in smog? Of course he isn't. A rapid end to rampant industrialisation would wipe out hundreds of millions of Chinese citizens from famine for a start. Given the choice between getting fully behind climate alarmism and facing an apocalyptic population cull, or business as usual with marginally less apocalyptic levels of pollution, our Beijing factory worker will choose the latter. It isn't even a contest.
And are our 'deplorables' from the Western Suburbs likely to share the self-loathing and nationalistic shame of your garden variety middle-to-upper-class Regressive leftist? Unlikely. The rules dictate that to enjoy white privilege, you need to be in a position to oppress somebody. Howard's Battlers have never been in a position to oppress anybody. They have had unwarranted shame projected upon them by those who should feel genuinely ashamed by the advantages that life has slid their way.
They tend to value patriotism in a way that regressive leftists don't. Nothing given has any value, and the correlation between champagne socialists and a lack of appreciation for their home country is a natural extension of that. Those who are most ashamed of their country and ungrateful for what it represents, by and large tend to be the ones who've most benefited from its prosperity.
Those who have less, naturally appreciate what they do have, more. Self-loathing and cultural shame makes absolutely no sense for those who aren't well-off economically, but are still aspirational. Negative sentiments about one's national and cultural identity are luxuries of those who have already made it, and are doing quite nicely. It's easy to criticise from the perspective of the box seats.
Of course, there will always be a few battlers who buy into the nonsense. These are people that Champagne Socialists regard as useful idiots (but will never say so to their face). They hold these views only because of intimidation, conditioning, and an eagerness to curry favour. These regressive left views have no real context or relevance in their own lives.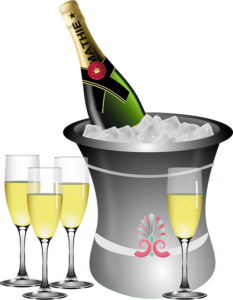 The left will, of course, always default to a lack of concern about these issues amounting to a lack of education, continuing the false narrative that anybody who disagrees with their nonsense just isn't enlightened. This narrative never quite explains why Milo Yiannopolous has yet to even come close to losing a debate to any progressive, regardless of their real or perceived credentials.
The awkward, uncomfortable truth is that Atheism, Third Wave Feminism, Climate Alarmism, and Cultural Self-Loathing are esoteric big ticket luxury items in much the same way as a European handbag, European car, or European-inspired home in a nice leafy suburb, are tangible big ticket luxury items.
It's amazing how many people in the West with a penchant for tangible big ticket luxury items share a penchant for these esoteric big ticket luxury items. It's an example of elitism at its most primal. For our penniless beggar, our waitress, our Beijing factory worker, and our Patriotic deplorables, it's pretty obvious that the causes that concern people like Sarah Hanson-Young are luxuries they can ill-afford.