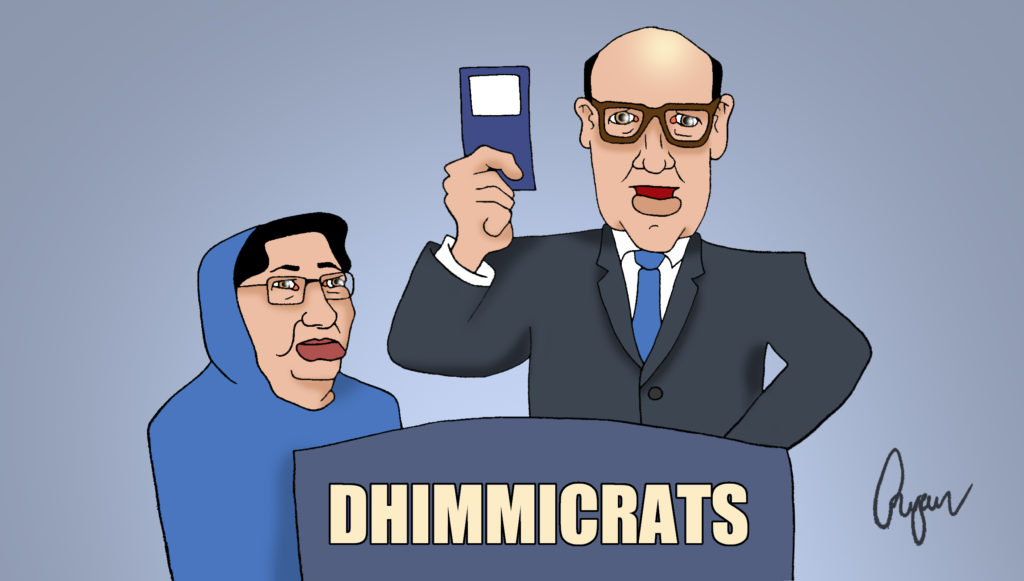 Last week when Khizr Khan was churned out at the Democratic National Convention, to give a speech against Donald Trump, folk like myself were surprised the Democrats hadn't brought out a limbless Muslim child in a wheelchair to go on the offensive.
Khizr Khan, the Muslim Gold Star father of deceased U.S. Army Captain Humayun Khan (killed in Iraq in 2004), accused Trump's proposal for a ban on Islamic immigration from countries with a record of exporting terrorism as being unconstitutional (which is not true).
Khizr Khan, who has convenient close financial, legal, and political ties with the Clintons, has been widely reported as dealing in EB5 immigration visas, primarily aimed at providing Muslim foreigners the ability to buy American citizenship.
These EB5 immigration visas have been characterised by Sen. Chuck Grassley, the chairman of the U.S. Senate's Judiciary Committee, as being "riddled with flaws and corruption" (which clearly shoots some holes through Khan's opinion on the matter of Islamic immigration).
Khan's support for Crooked Hillary (who as a public official voted for the invasion of Iraq and facilitated the rise of ISIS) is contrasted with his opposition towards Trump (who openly opposed the Iraq invasion at the time and has been the only candidate prepared to call out radical Islamic terrorism in this election).
As Khizr Khan continues to push the 'Islam has nothing to do with terrorism' narrative throughout the establishment media, the average punter is in no-way being fooled by this rouse by the Democrats.
Perhaps the Democrats should go with the limbless Muslim child in a wheelchair next time when attacking Donald Trump (I'm sure such a person could benefit more from a Democrat cash payment delivered under table)?
Food for thought.