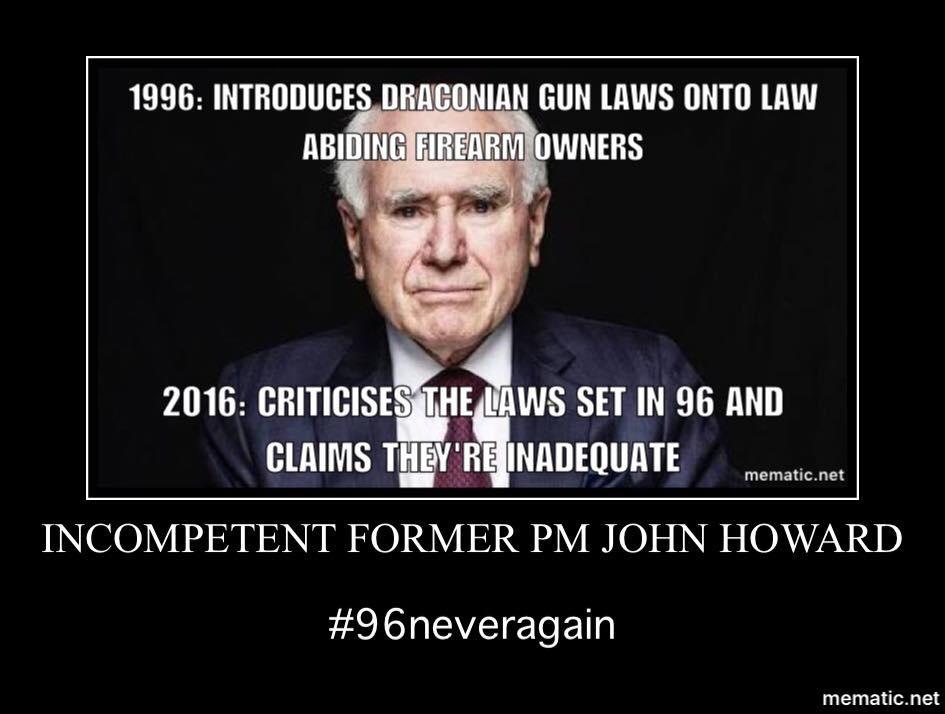 Here's a bit of back story: I like firearms (except for shotguns – they're inelegant and barbaric). I'm a very good shot, and have competed in a winning state shooting team some years ago.
I had a friend and her sister and mother murdered in Port Arthur, so the gun laws are something quite close to my heart.
When I see groups criticising the current gun laws – saying it's too hard to get weapons, we should be able to defend ourselves, or Americans telling us we are wrong and are at risk – I get rather worked up.
Firearms are not hard to obtain. Nor are they hard to keep. You just have to go through a process. And it's a lengthy process to make sure that a trigger-happy moron isn't going to be the proud owner of the next street murder after an altercation over parking. It is safe!
We can't get access to semi-automatics…. Why the hell do you need a semi-automatic unless you are in the police or defence force? (Besides, lever action is pretty much just as quick.)
When there are less semi-automatic weapons around, they are harder to obtain. I'm not saying they're impossible, as the black market for them does exist, however, it's much harder to get one. The last shooting in Australia was with a shotgun. All the shootings I can recount over the last few years from the news have been from single-shot weapons.
"Who are you going to call when someone is attacking your family and home?" a brash American asked me about eight months ago, "A man with a gun!"
My response to him was, "Yes. I would call the police." To which he surprisingly shut up.
To the gun lobby, John Howard was incompetent because he saw a chance to make the people of the nation safer. That's responsible. Not incompetent.
There is no benefit to average people having and needing semi-automatic weapons. There is no just cause for it to be easier to obtain firearms. If anything, the testing is too easy and I would add a psych evaluation to the mix. One-on-one.
I like firearms. However, I treasure life more than I treasure a weapon.