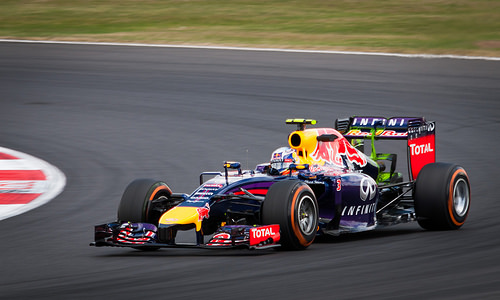 Yesterday, Aussie racer Daniel Ricciardo finished 4th at the Melbourne Formula One Grand Prix. He fought his way from 8th on the grid, and was beaten only by the much more powerful Ferrari and Mercedes cars, two of which were driven by multiple championship winners Sebastian Vettel and Lewis Hamilton.
Yet it is not so much his solid performance on the weekend, or the consistently solid form he has displayed since entering the top echelon of the sport, which earns him the title of Aussie Legend of the Week. Rather it is the way he conducts himself, day in day out, with a smile on his face and a positive attitude, always striving to improve. And he does this while remaining humble and respectful to all.
This character was evident in 2014 when, given his first ride in a competitive car, his season started disastrously, being disqualified in Australia and retiring in Malaysia in the first two rounds. The circumstances under which this occurred would have given him ample reason to vent his frustration publicly, but he maintained his positive approach at all times, took responsibility for his own actions, and battled through the adversity to claim his first victory in Canada five rounds later. He finished the season in third place and with three well deserved wins.
It is important of course to remember that the true heroes in our society are the soldiers, the doctors and ambulance drivers and firefighters, who put in true public service and risk their lives to protect the rest of us. But the example Ricciardo sets for men, young and old, for his generation, and for us as Australians, is unmissable.
Well raced, Daniel Ricciardo, and good luck for the future.
Photo by Jaffa The Cake