Australian Opposition Leader, Bill Shorten has today announced that the voting age in Australia should be lowered to 16, because he believes that the opinions of young people are not currently reflected in parliament.
This might be news to Mr Shorten, but the views of many, if not most Australian voters are already not reflected in parliament. Mr Shorten stated earlier today:
"Let's look at the real issue here, young people are disengaged for politics."
"We ask a lot of our young people. Why not trust them to have a say?" Mr Shorten said.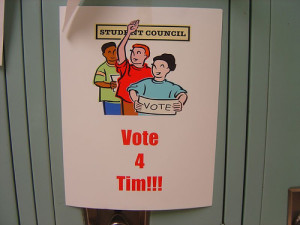 *rolls eyes*
Perhaps Mr Shorten should focus on addressing the current high level of disenfranchisement within the electorate and the failure of political leaders to listen to Australians around issues such as radical Islam, employment and economic development, before he attempts to recruit young voters?
Evidently, Mr Shorten is unaware, or has failed to take heed of a report published by the Australian Electoral Commission, carried out by Professor Ian McAllister of the School of Politics and International Relations at the Australian National University. The report, entitled: The Politics of Lowering the Voting Age in Australia: Evaluating the Evidence found that despite vigorous international debate about lowering the voting age:
"There is no evidence that lowering the voting age would increase political participation; indeed, the evidence points in the opposite direction… Overall, the arguments for lowering the voting age do not stand up to empirical scrutiny."
Dear me.
So what can we make of Bill Shorten's bid to reduce the voting age in Australia? Since his stated intention of giving young people more of a say doesn't stand up to scrutiny, his comments can be regarded as nothing more than a pitiful attempt, in partnership with the Greens and other leftist groups to recruit idealistic and naive young people to shore up their votes.
It is, after all, isn't it always the political left that proposes lowering the voting age? Not surprisingly, after they've had the chance to indoctrinate impressionable minds through the education system and the media.
The old saying sums this situation up well:
"If you're not left wing in your twenties, you have no heart. If you aren't right wing in your forties, you've got no brain."
Photo by mikeheth