Liberal senator Eric Abetz has blasted the Canberra Press Gallery today, arguing that is it hostile to conservatives and Christians while giving favourable and preferential treatment to left-wing politicians as well as to Islam.
The Australian reported Senator Abetz saying today: "it is very clear that if somebody swears their oath on the Koran, this is a wonderful expression of diversity and to be encouraged, whereas if you swear your oath on the Bible then you're an old fart and not to be taken seriously."
While the media seemed to think it was okay to refer to Tony Abbott as the "mad monk", Senator Abetz asked "just imagine making fun of somebody else's religion of a different nature, as in if you are a Muslim, Buddhist or a Hindu?"
Senator Abetz quite rightly notes that members of the Canberra gallery invariably give positive coverage to politicians and policies they agreed with. As it happens, the vast majority of journalist favour the political left. The senator also observed that journalists rarely referred to the "far left" or the "extreme left" when describing the Greens or the Labor Party, but frequently spoke of him, Cory Bernardi and other conservative politicians as being far, extreme or religious right.
Of course, their ABC is one of the worst offenders, he said, and this of course, is one of the reasons the XYZ exists.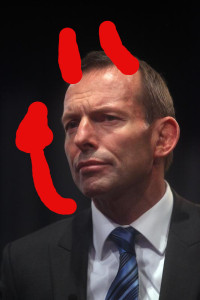 "If you promote conservative policies, you are immediately demonised and conservative policies are demonised," he said.
Senator Abetz stated that some politicians were afraid of expressing their opinions for fear of media demonisation. "Parliamentarians are intimidated from stating their point of view because they know, no matter how sensibly they present it, it will somehow be misrepresented or a negative picture, negative commentary will be presented," he said.
"I think the groupthink of the media gallery has got worse as the years have gone by and the concept of a diverse range of opinions or interpretations is now lacking."
I applaud Senator Abetz's courage to speak out and expose the bias that exists in much of the media. There are few media outlets that provide favourable coverage of anyone, or any ideas that are right of centre, whether in the Australian or international Western media. Indeed, there appears to be a persistent culture of smearing even centre-right politicians and policies as being far or extreme right.
Balance needs to be restored to our media.
It's the XYZ.