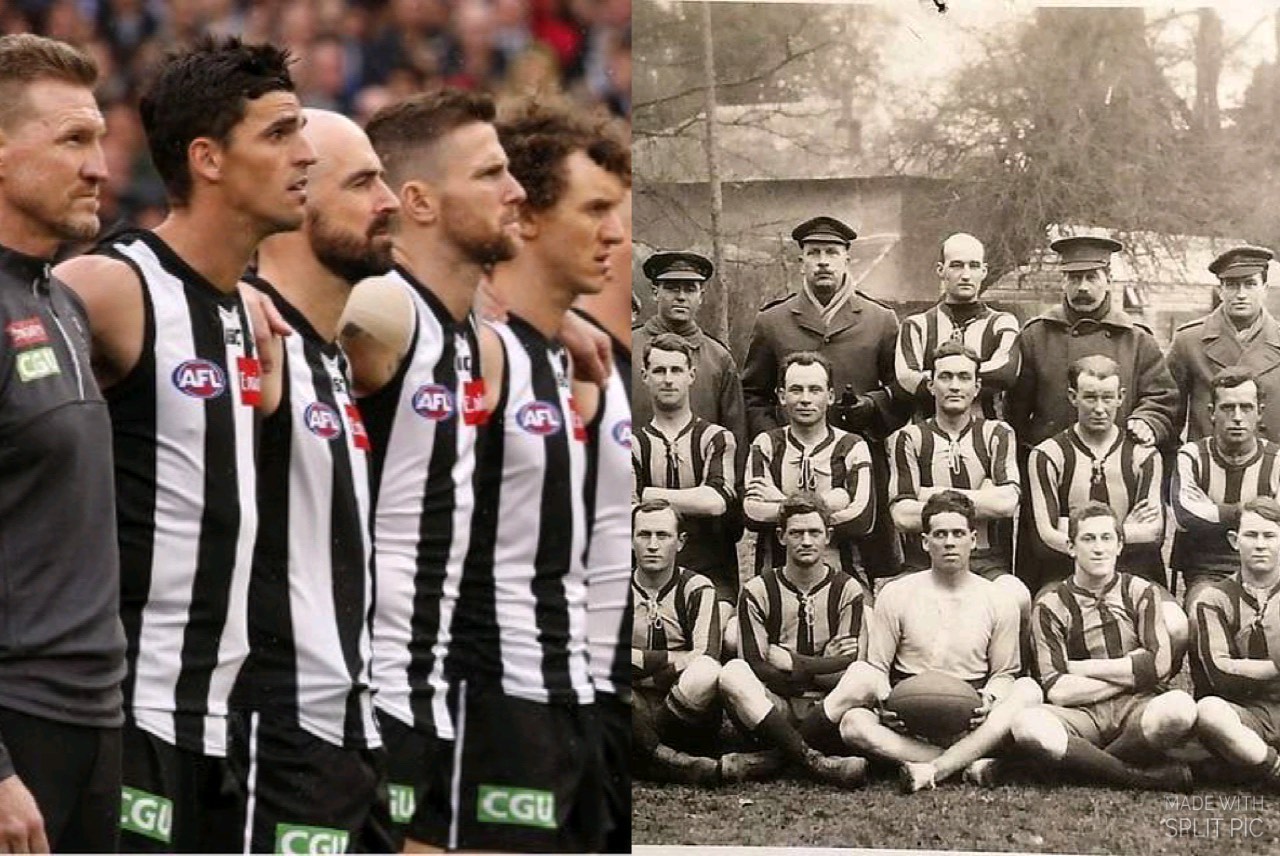 Originally published April 25, 2020.
Recently I found some old pictures of my great-grandfathers who fought in the Great War. It was the first time I'd seen my great-grandfather on my father's side of the family, and I was shocked because I am almost a dead ringer for him when he had just come back from the war. He was sent into Gallipoli as part of the reinforcements, and lost two of his brothers there. On my mother's side, great poppy was an English artilleryman, who was awarded a medal for gallantry on the Western front. He moved his family to Australia not long after. We see this story in every town across our country, etched into forever on stone obelisks that we are all familiar with. We see our own names in these places and are reminded of just how formative this experience was for Australians.
The thought that it may have been me has always been haunting, given the horrors of that conflict. But I got to thinking about what we face today: a faceless enemy fights an undeclared war against our unwitting friends and families. Like it or not, we will all be conscripted into what has befallen our great nation, and this war shall not be quickly won, nor will the belligerents shake hands like men afterwards. We are entering a period of Australian history which will be deadly bitter, and sometimes we wonder how our ancestors would have fared in this time. Would they be braver than us? Would they be smarter, or stronger? But those questions aren't the right thing to ask, because we are them. We come from them, and their blood was given to us. They face this world through us.
How is it in these faces
So old and so distinct
I see my own line's traces
Marked in the thick red ink?
On one's thin face a smile
The other broad and brave
And after they fought their trial
To me their faces gave
Were I to stand where they did
Could I stand so tall?
And were this future unhid
Would they have stood at all?
But as I ask this question
I feel they know my name
For I am all of these men
So they too ask the same
They must have felt the same way
Heads down in the muddy ditch
And still thought that our dark day
Could be beaten without a hitch
I raise their heads up high
And they do the same for me
I'll charge the Hun's grim line
Can they take my task to be?
For sometimes it takes strength
Great courage merely to live
These dark times of untold length
Deny me my life to give
No sacrifice of gallantry
To seal our fate could try
And no retreat or errantry
Would the foe victory deny
So on we'll live together
My father's faces and I
And we'll fight on forever
With a brave face and a smile
And ages will fall before us
And against us foes will bind
Though greater woes may befall us
The same strength this face will find
And deeds will be bold
Done by names yet untold
And the same strength these faces will find
Lest we forget who they were
Lest ye forget who you are
You can find Mike Rusade at Mike Rusade's Micro Crusade.