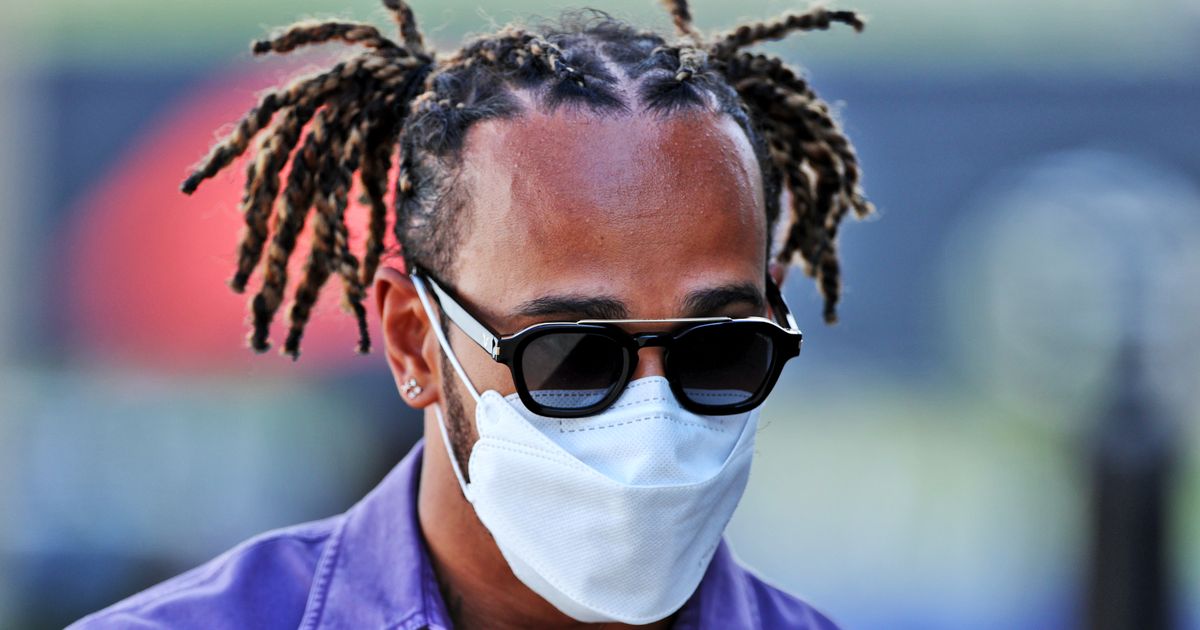 In case you missed it the Formula 1 season concluded on the weekend with an epic finale to cap a season so memorable I have no doubt that major studios are already penning their scripts for rival big budget films. I was fortunate to catch one of the races at Monaco, an extra special privilege as the stands were 90% empty due to much confusion over whether spectators would be allowed. I have been an F1 fan for a long time and I understand quite a bit about the sport, but this article will not err towards the technical nor the strategic elements of what goes into making the cars go round and round.
Rather, I will focus on the real battle in this season and how the finale brought about one thing and one thing only:
The defeat of Woke.
The two main title contenders were Lewis Hamilton driving for Mercedes and Dutchman Max Verstappen driving for Red Bull. Hamilton is your quintessential star of Woke. He embodies everything that Woke represents. Nurtured from a young age and given every advantage to succeed in what is a white man's sport, he sports a chip on his shoulder so large that it would feed every seagull on earth.
Hamilton's ego positively groans with rage at his own perceived injustices. He labors between fits of pique at any adversary who dares to beat him or any unfortunate team mate who is unable to perform the requisite miracles for his continued success, to sullen moods and broodiness at how he is so downtrodden by all of the white privilege which he is forced to endure. He embraced the black lives matter movement, demanded that his fellow drivers all take a knee before every race, and was then left outraged when a good number of his colleagues refused to get with his Woke program.
He also has had the best race car. The Mercedes is superior to every other car on the grid and has been for several seasons. To understand just how good the Mercedes has been this year, one only needs to glance at the number of points earned by each team's second tier driver. Valtteri Bottas who drives the second Mercedes is okay in a straight line but he couldn't overtake a toddler on a tricycle. Yet he finished a good 30 points clear of Sergio Perez in the second Red Bull, a driver who is far superior to the Finn.
Hamilton's adversary was Max Verstappen. By his looks alone he is a poster boy for all white Aryan lunatics everywhere. His Teutonic jaw underpins his Dutch blonde hair and blue eyes while his rigid discipline and equal disdain for authority ensure a combative streak that guarantees that he is not going to get with any Woke program.
The two fought all year with numerous controversial moments both on and off the track. As the season unfolded it became somewhat apparent that Verstappen hated Hamilton's guts. Whether that was due to his rival's tactics, his abrasive personality or his embrace of Woke, Verstappen never let on. Perhaps it was a combination of all three aspects.
Going into the final race the two title contenders were equal on points. Such a finale is what sport directors dream of when they're not worrying about whether or not they were recorded on any of Epstein's flight manifests. The final race of the season was held in Abu Dhabi and Hamilton once again made one of his many Woke statements by wearing a helmet that proudly sported the rainbow flag, the same helmet that he had debuted in the previous race at the Saudi Arabian Grand Prix.
After Verstappen secured pole position, Hamilton beat him off the line and comfortably led the race until the final four laps. But motor racing is a wicked sport and the only thing that counts is who goes over the line first on the final lap. A crash from a back-marker brought out the safety car; Verstappen managed to pit for fresh tires and rejoin in a good position; the safety car was in place until the very final lap thus giving the title contenders one lap to battle it out. Verstappen got past Hamilton and managed to hold off a very determined attack on the next to last corner and then secured his maiden world driver's title at the age of 24, while denying Hamilton a record 8th championship.
Verstappen defeated his oh so Woke rival in the cruelest manner possible. The Teutonic warrior stood atop the podium while the defeated Champion of Woke languished below him, still unable to comprehend just how he had lost. His team attempted several formal protests but the FIA stewards were having none of it and summarily dismissed the lot between long periods of celebration with the customary platters of hookers and blow.
Woke had failed. Woke had come second which meant that it was the first loser. But worse than that, it has been defeated by its arch nemesis – the white man. And not just any white man, but the embodiment of the Teutonic knight of old. For his travails and perceived injustices at the injustice of it all, Hamilton was subsequently knighted by the British crown. It was only fitting.
Originally published at Pushing Rubber Downhill. You can purchase Adam's books here.