Word is, this is the Special Operations Group. They are police counter terrorism. They wear khaki now.
A squad of badgeless, balaclava'd paramilitary police jump out of an unmarked car. One of them does a very swift takedown move on a Melbourne tradie, and onlookers are speechless.
Apparently, if these guys arrest you, you have no rights. I have said it before, I will say it again. If Australia is the Global Covid Regime's testing ground for the rest of the world, Melbourne is the epicentre. No pun intended.
So, rest of the world, this is coming to you.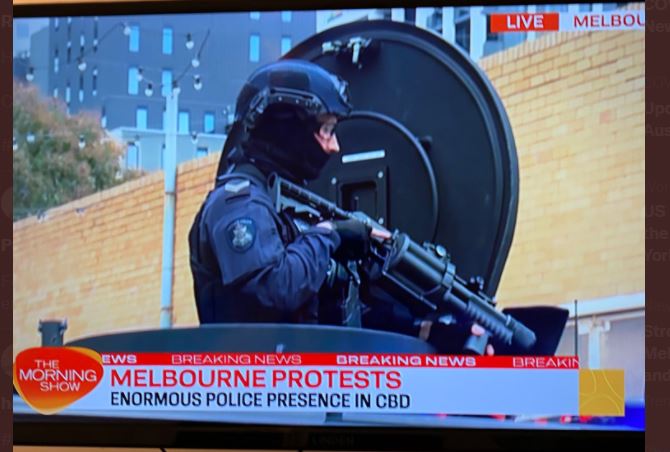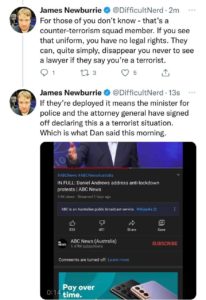 This is Melbourne. Welcome to hell.