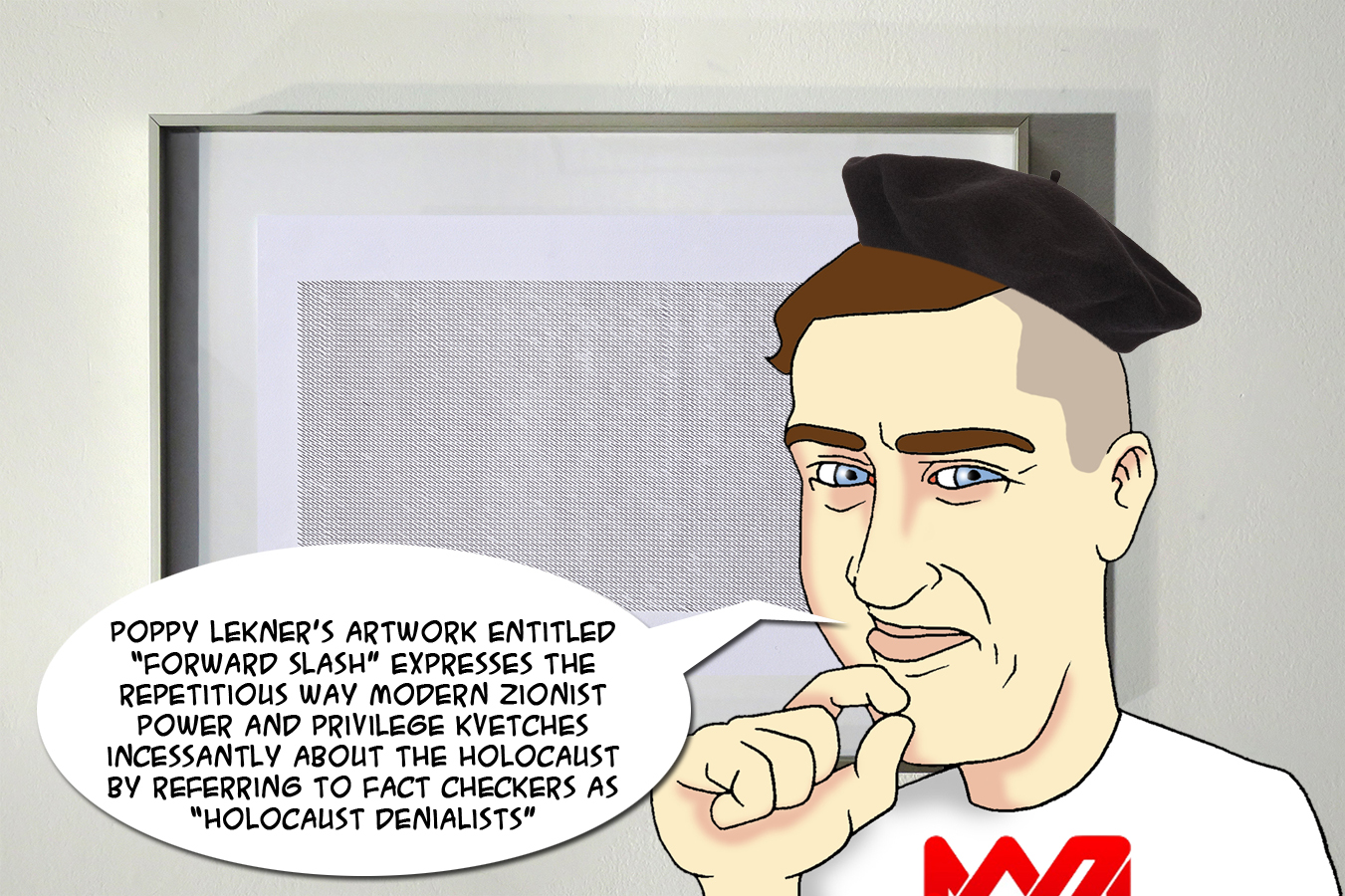 Poppy Lekner, a supposed "artist", who won a $25,000 "premier award" for her "drawing" entitled "Forward Slash" (which she put together the night before of the contest), has been doing a brilliant job of illustrating (so to speak) how modern art is a sham.
From Newshub
The winner of this year's Parkin Drawing Prize has denied plagiarizing an artwork with the exact same title made by a US artist last year.
Poppy Lekner's minimalist artwork 'Forward Slash' took out New Zealand's premiere award for drawing with a $25,000 cash prize on Monday.
The work features thousands of forward slashes on a white A4 piece of paper, made using a manual typewriter – the same method used by Denver artist Joel Swanson in his piece of the same name, made in 2019.
Lekner's functionally kosher certified entry initiated this apt analysis between Mike and Sven over at The Right Stuff on the topic of contemporary "art":
Mike: "Art is no longer about beauty, transcendence, enlightening the public and giving people ideals to aspire to. Its not about that.
Sven: "It's about storing wealth, it's about annoying the goyim, it's about making ugly things and making people think ugly things are beautiful and that beautiful things are ugly."
To illustrate this further with the art of memes…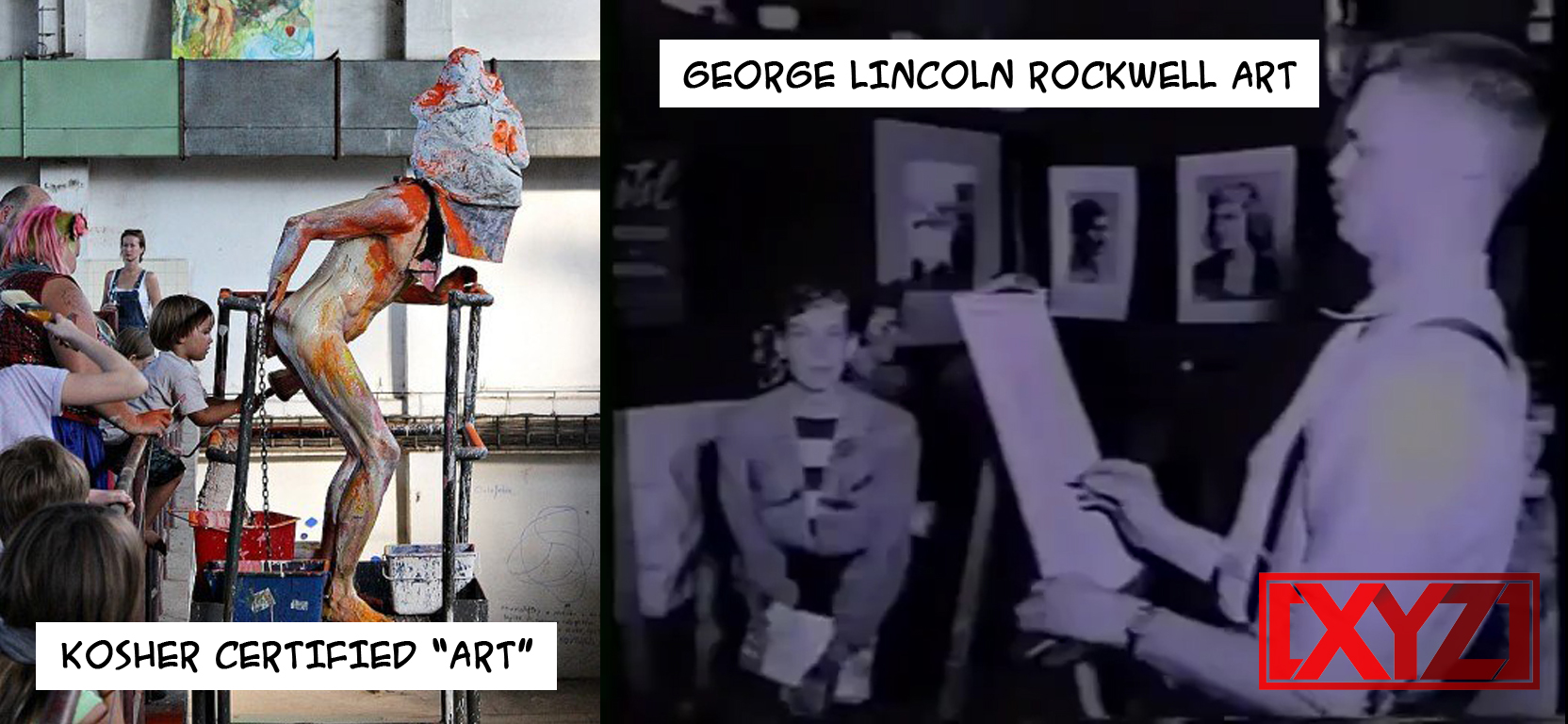 Now I might be just some unenlightened pleb with a Diploma in Graphic Arts who makes mocking impressions of certain low energy kosher certified Archibald Prize winners, but I know the dynamics between a negative and a positive art defence.
Ostensibly speaking modern Jewish art, which is objectively vile, is representative of the repugnant "Reytsn Zikh Mit" rabble who seek to shut-down speech that questions the foundation myth to global Zionist hegemony over the planet.
Food For Thought.
To obtain your FREE copy of Trading HEMP for Hitler audiobook (as read by Political Pundit and Radical Agenda host Christopher Cantwell) or e-mail us at A481Designs_Publications@outlook.com.