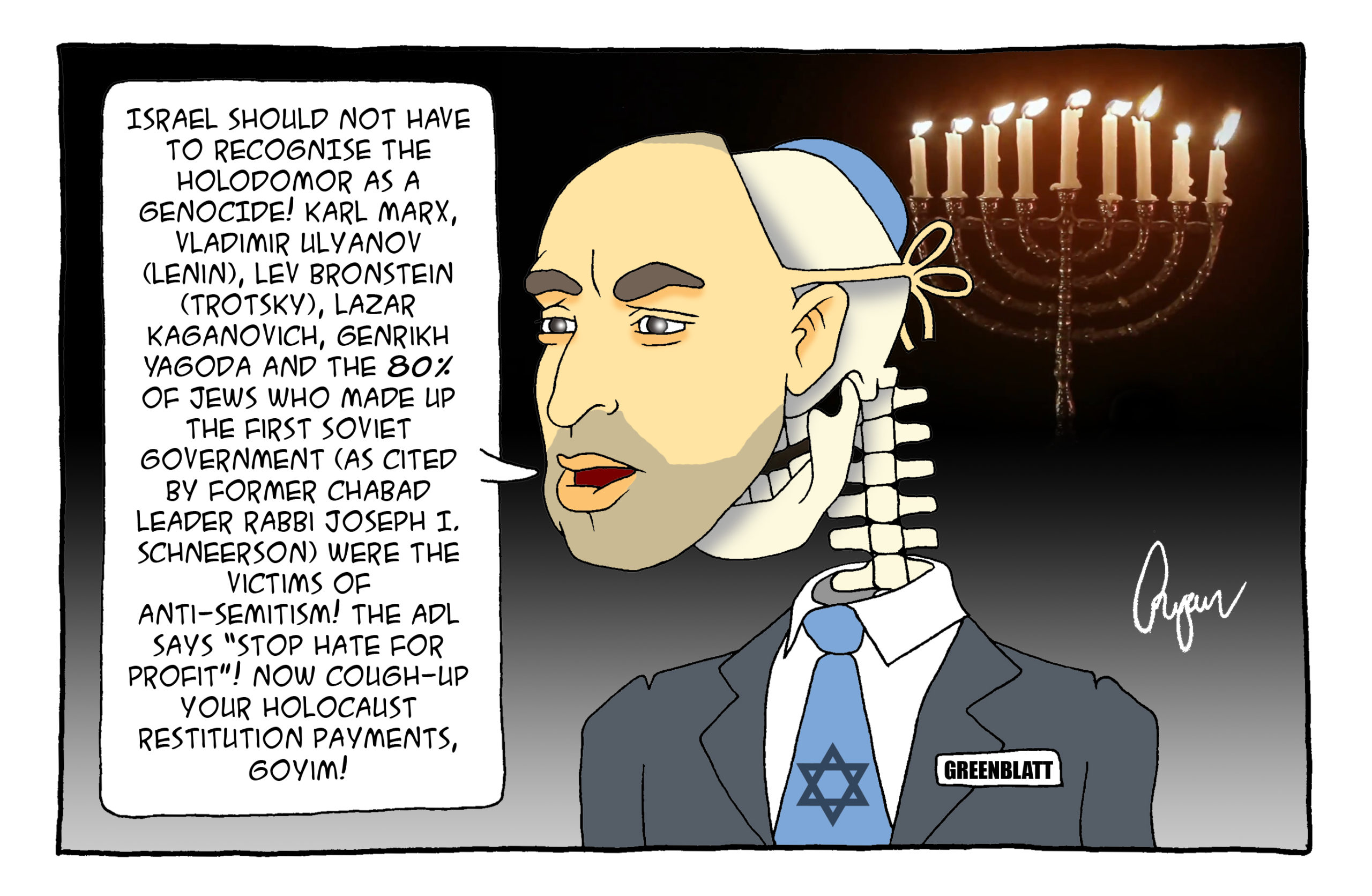 Following on from a Food For Thought at the beginning of the month, it appears Anti-Defamation League (ADL) CEO Jonathan Greenblatt is getting a boost of support from people you'd expect to be "minor attracted" furries organizing church burnings


From the Jewish Telegraphic Agency
(JTA) — Liberal Jewish allies of the Anti-Defamation League are coming to its defense after more than 150 progressive groups signed an open letter calling for the ADL to be excluded from social justice coalitions.
The allies include the three major non-Orthodox denominations, which put out a joint statement condemning the letter and anti-ADL campaign.
The Campaign, called Drop The ADL, criticizes the ADL's work with police forces across the country as well as its support of Israel. Spearheaded by a coalition of pro-Palestinian and left-wing groups that disapprove of the ADL's ties to law enforcement, the campaign follows earlier left-wing pushes against the Jewish anti-bigotry group.
The campaign comes on the heels of a high-profile ad boycott of Facebook spearheaded by the ADL, NAACP and other civil rights groups. The boycott recruited more than 1,000 companies, including a range of marquee brand names, to pause advertising on the social media giant for at least a month to protest its inaction on hate speech.
Greenblatt, who has so much affluence, influence and access in America that he can spearhead outright treason against Whites with support from the Congress, DHS, CIA, NSA and FBI, must be feeling pretty good about himself.
You can understand why this bald ghoul wants to simultaneously beef up regulations, laws and penalties against antisemitism as his associates feign a constant fear of anti-Semites being everywhere.
A case of the Greenblatt crying out in pain as he strikes you?
Food For Thought.
To obtain your FREE copy of Trading HEMP for Hitler audiobook (as read by Political Pundit and Radical Agenda host Christopher Cantwell) or e-mail us at A481Designs_Publications@outlook.com.