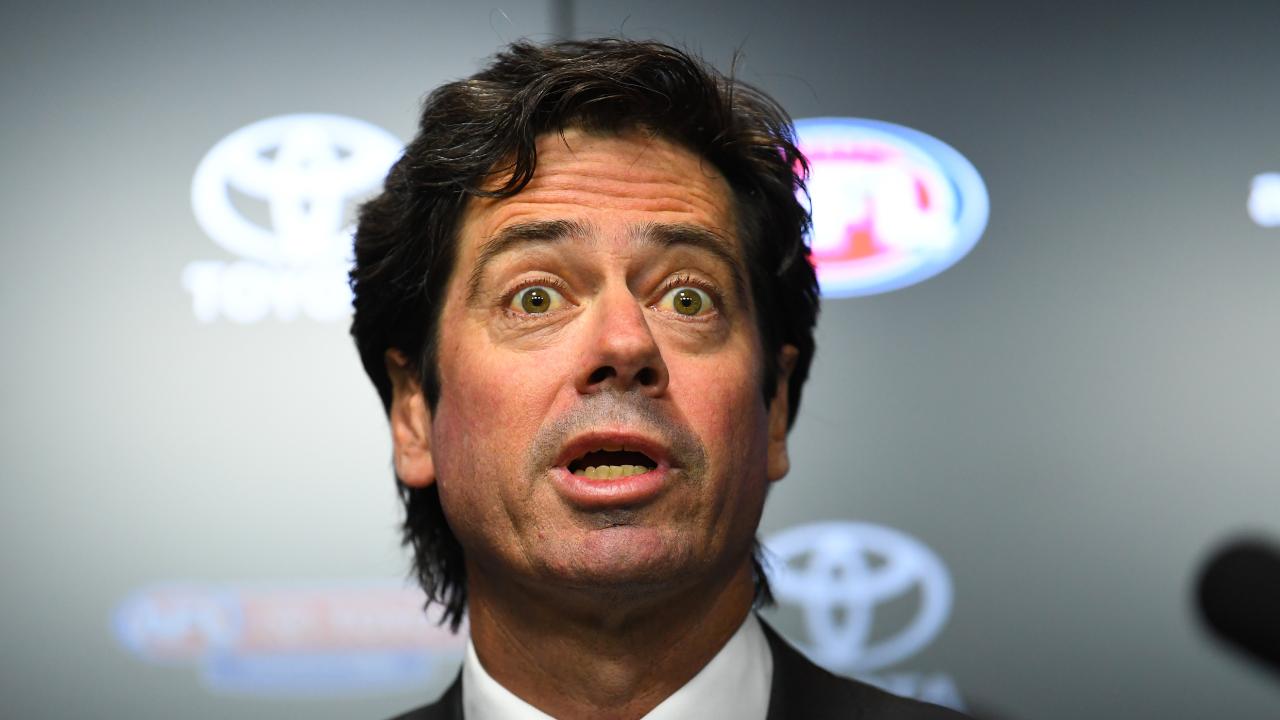 In a press conference today the AFL have announced the Round 14 Fixture, continuing the packed schedule to ensure the Grand Final can be played on October 24. It will be held from Tuesday, August 25 to Saturday, August 29. In addition, AFL CEO Gillon McLachlan has made a very special announcement:
"The AFL prides itself at being at the forefront of pushing for social change in Australia. The uncertain times in which we live should not prevent us from asking ourselves, 'how can we make the AFL more inclusive, how can we increase the visibility of minorities?'
"It is for this reason that I am proud to announce that Round 14 of the AFL 2020 season will be the inaugural Trans Round. It is our intention to make this an annual event."
It is understood that live entertainment will be provided by Lady Gaga and veteran pop star Boy George. A Hannah Mousy Player of the Round award will be handed out by Michael Tuck. The AFL is also encouraging players to wear skirts for Trans Round. According to McLachlan:
"We think it is important to subvert gender norms, so we are strongly encouraging AFL players to wear skirts for Trans Round. Each club will be issuing official merchandise Round 14 skirts, and they will be available for fans to order online from the AFL online store. We have been overwhelmed by the support for important social causes shown by our fans, so we hope that thousands of Aussies order these skirts in advance so they can watch Trans Round wearing a skirt.
"Obviously, we can't make it look like we're forcing players to wear skirts, but we are asking all players who would refuse such a reasonable request to explain why to a 10 year old child we have especially lined up who just recently underwent gender affirmation surgery, and to provide their parents' home address to Black Lives Matter."
McLachlan explained that the scheduling also held special significance:
"The first match will be North Melbourne vs Fremantle, because we wanted it to be two teams who play like girls. We also think it is appropriate that we tuck the games into a short small space of time, in the same way that many women trapped in men's bodies, well, you know…"
Gillon McLachlan then bent down and smelled his own fart, before riding a unicorn off into the sunset. You can watch the full press conference here.
It's your XYZ.