Charmaine hyphen-something is one of the the bitches who defaced a statue of Captain Cook a few weeks ago. She appeared in court, and it looks like she has piled on the kilos.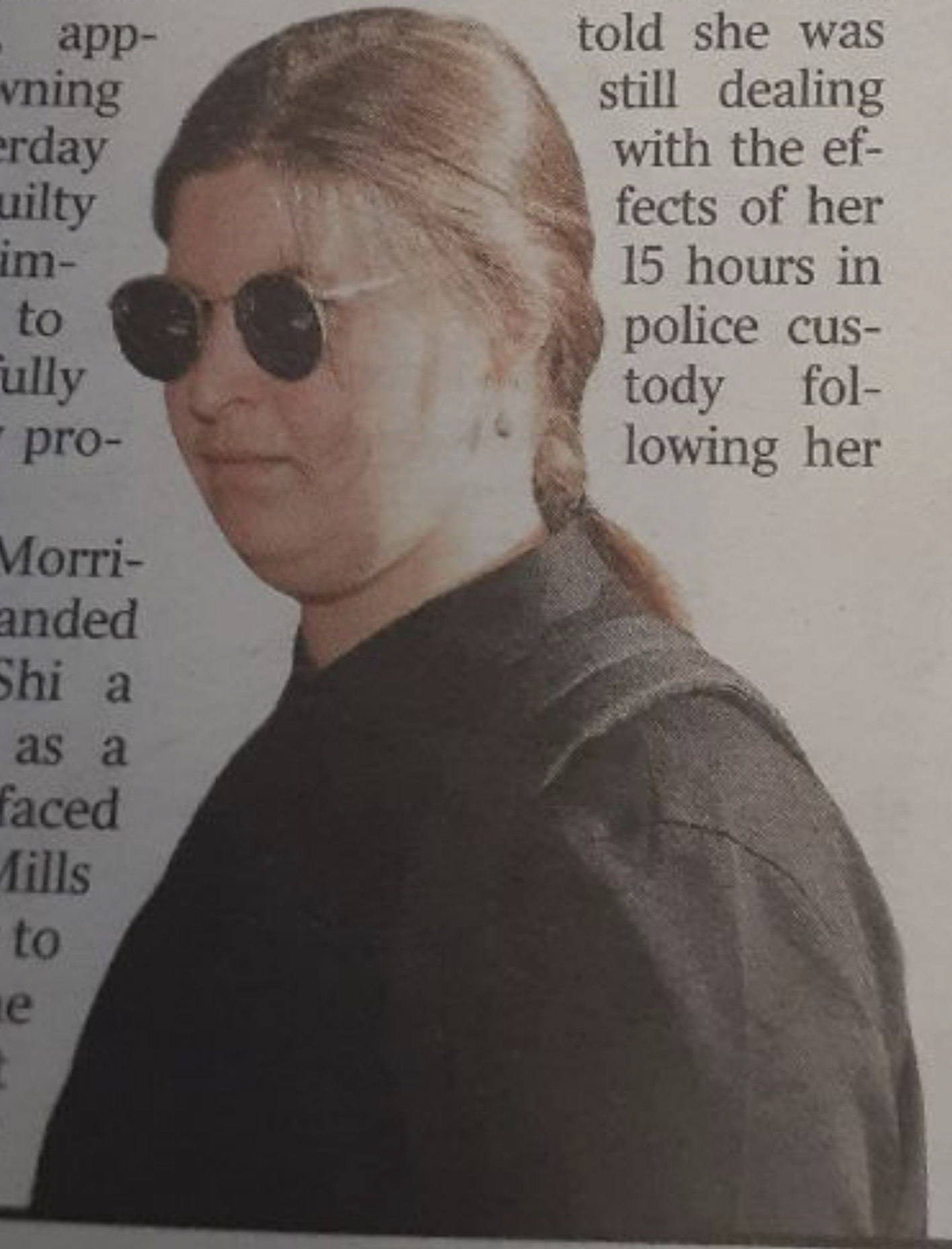 If you look closely, you can also see a moustache. You don't have to look that closely to see the double chin.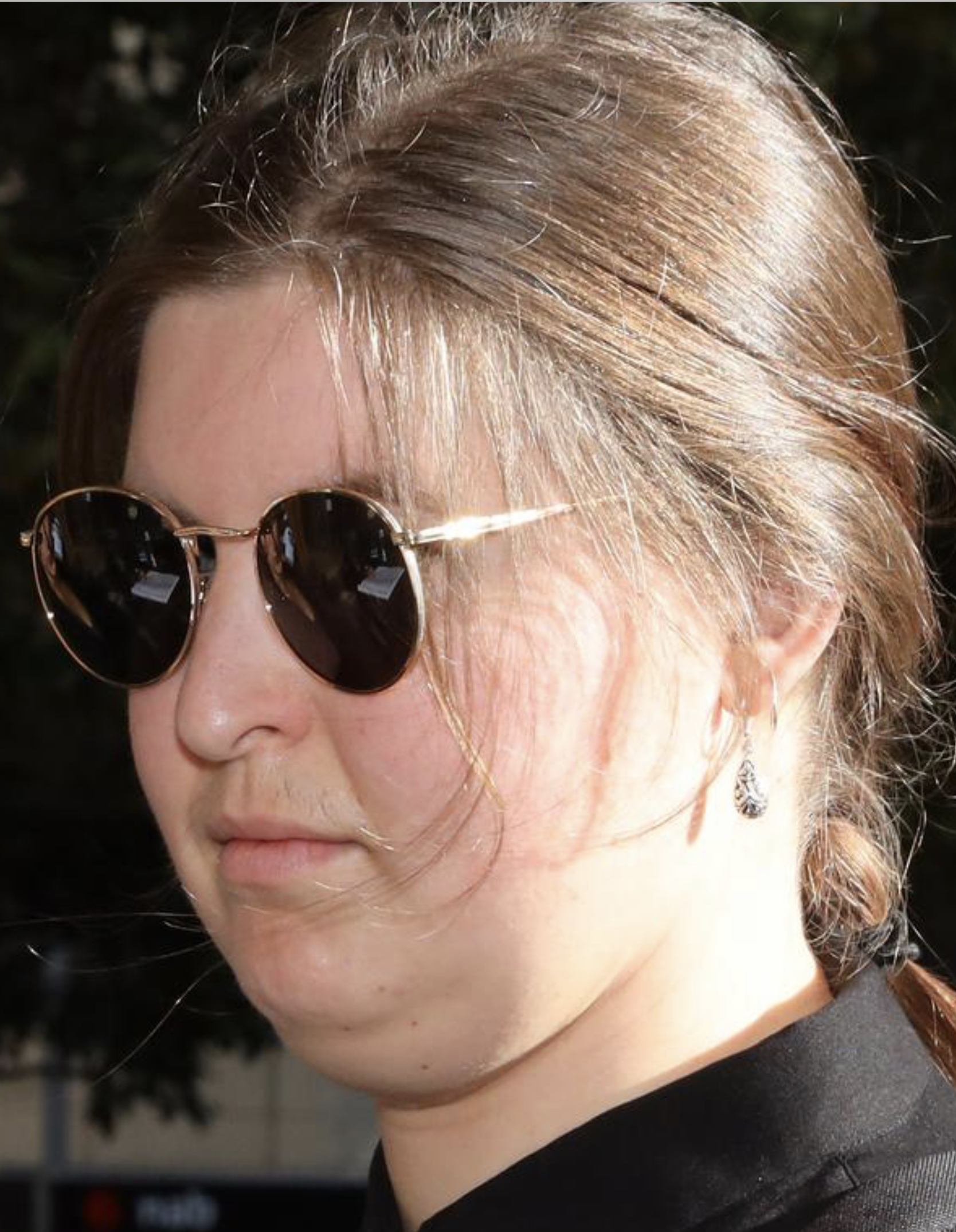 She got in trouble, too.
From the Daily Telegraph:
One of the two women involved in spraying "No pride in genocide" on the Hyde Park Captain Cook statue has issued an apology and revealed she has been subjected to threats of physical and sexual violence since the incident.
Social worker Charmaine Morrison-Mills, 27, appeared before Downing Centre Court on Thursday where she pleaded guilty to possess graffiti implement with intent to contravene and wilfully damage or deface any protected place.
The court heard she handed pal Xiaoran Shi a spray can and acted as a lookout as she defaced the statue.
Ahead of her sentencing Ms Morrison-Mills wrote a letter of apology to the court in which she stated she thought "marking the public property to be an act of social justice" but now understood "this act is not social justice".
"(It) does not provide material change to communities … and does not in any way have an impact on improving people's lives," the Indigenous rights and refugee volunteer wrote to the court.
The court was told she is still dealing with the effects of her 15 hours in police custody after her arrest.
She has also endured threats of sexual and physical violence and her workplace has been targeted.
The court was also told she had tried to organise payment for repairs with the City of Sydney prior to her appearance on Thursday.
Footage screened in court showed Ms Morrison-Mills looking out towards the park and handing her friend and Greens staffer Shi, 28, the spray cans.
The "deliberate act of vandalism" on June 14, followed Sydney's Black Lives Matter protest the day before….
She was convicted of both offences and fined $2000. She will also be required to pay $449.85 in compensation to the City of Sydney for removal of the graffiti (half the total cost)…..
"(The) court needs to send a message that this is a criminal matter," the police prosecutor said, after noting the same statue had been defaced in 2017.
"There is freedom of expression in Australia and various avenues for a person to express their views. This is not one of those avenues."
Obviously, The XYZ does not condone threatening physical or sexual violence on anyone. It is good to know however that she has been caused anxiety regarding her employment. The far left use this tactic very effectively against ordinary Australians who just want their country back.
We should not define our enemy by their tactics. We are against the far left because they are satanic Marxists who want us all dead, and they want to destroy any evidence that we ever existed. We aren't against the far left because they employ tactics which work.
Their tactics work because they act as a deterrent. It means that the only people who will regularly stand up for our country are those who are prepared to incur the cost. This makes our activist army smaller.
We can do the same to them. Charmaine hyphen-whatever has been clearly shaken by being forced to face the consequences of her actions. This will act as a deterrent against other scum who may try to deface the statues of our forefathers in the future.
A lesson has been learned here, for both sides.