Fat girls are worthless, crazy whores who hate themselves and everybody else.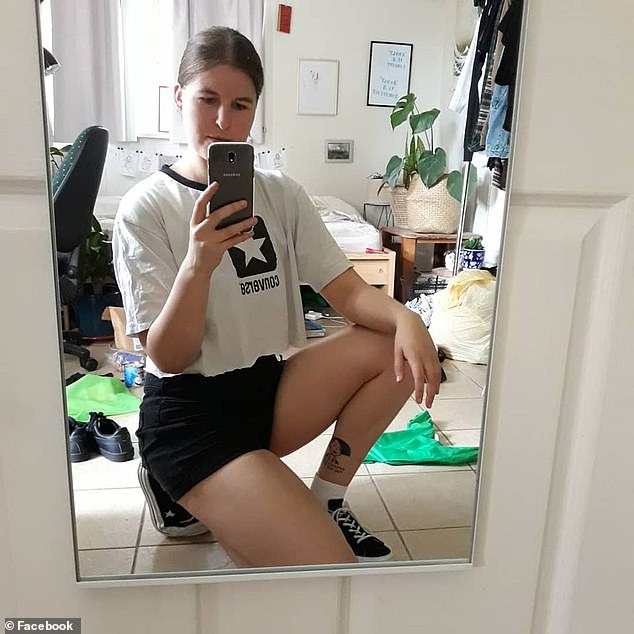 Prove me wrong.
There is one particular fat, worthless, crazy whore called Charmaine Morrison-Mills who is so full of hate, probably because of her wanker hyphenated surname, that she actually works at a gym so she can cause people to vomit uncontrollably rather than be healthy.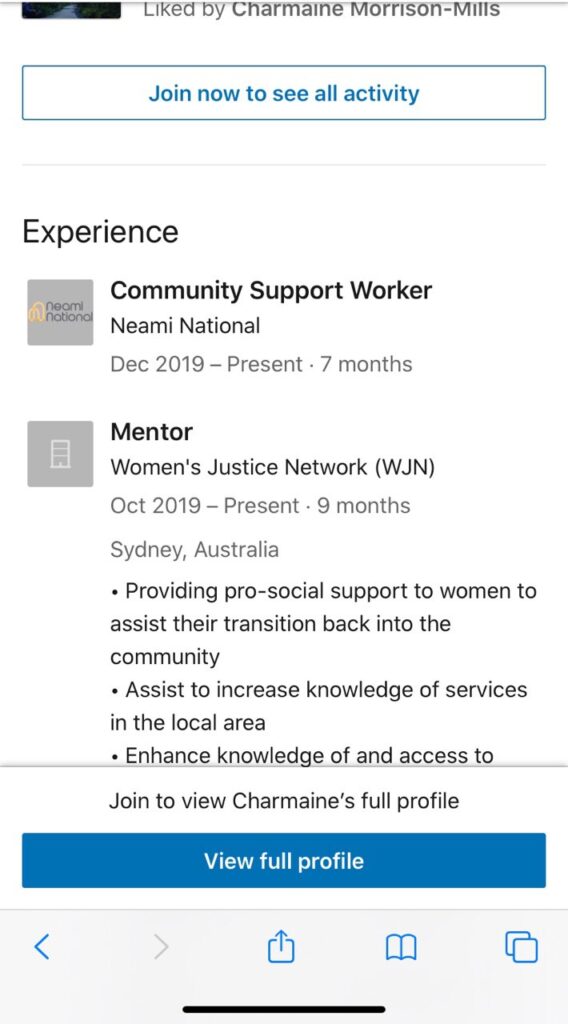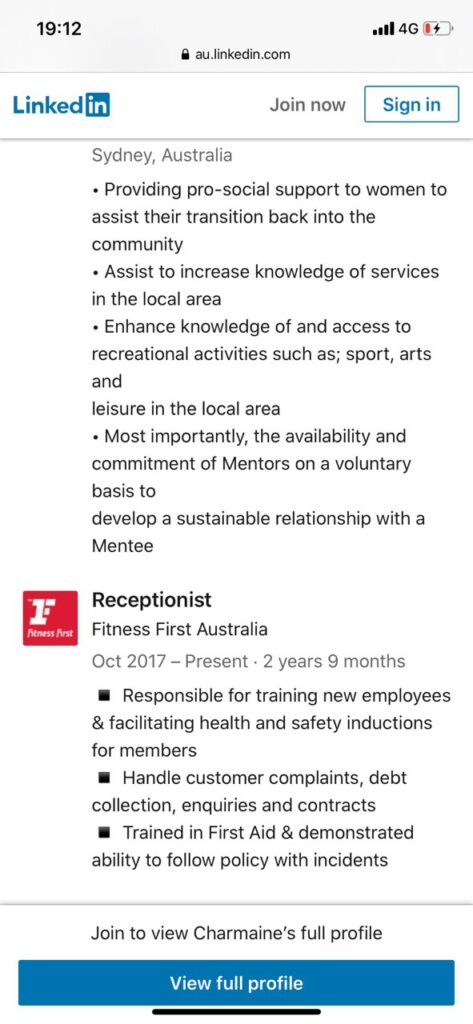 Doesn't make sense, I know. But when you consider that she also defaced a statue of Captain Cook you at least get to see a pattern of chronic self hatred.
From the Sydney Morning Herald:
One of the two women charged with defacing a Captain Cook statue in Sydney's Hyde Park has been identified as a part-time worker within Greens MP David Shoebridge's office.
Xiaoran Shi, 28, faced Parramatta Bail Court on Sunday alongside her friend Charmaine Morrison-Mills, 27, after the pair allegedly graffitied a statue of Captain Cook at about 4am on Sunday.
28 and 27 respectably. There you have it. A desperate cry for attention as the wall hits.
Ms Shi is a part-time staffer within Mr Shoebridge's office and runs Sniff Off, a collaboration between the Greens MP and the NSW Young Greens against police use of sniffer dogs.
Mr Shoebridge said Ms Shi, who is also a former editor of Sydney University newspaper Honi Soit, was not working at the time of the incident.
"I understand that one of the two people charged regarding the incident involving the statue in Hyde Park has part-time employment with my office," he said. "They were not engaged in employment at the time of the incident which occurred well outside of work hours.
"I will not be making any further comment on the matter as it is currently before the courts."
Police will allege the women were found with a bag containing a number of spray cans following the incident, with the pair charged with destroying or damaging property.
They were both granted bail and will appear before Sydney's Downing Centre Court on July 2.
So, it is established that Charmaine Morrison-Mills is a traitor to Australia. Furthermore, she is exacerbating the pandemic of disgusting 2/10's who display their body parts to the public.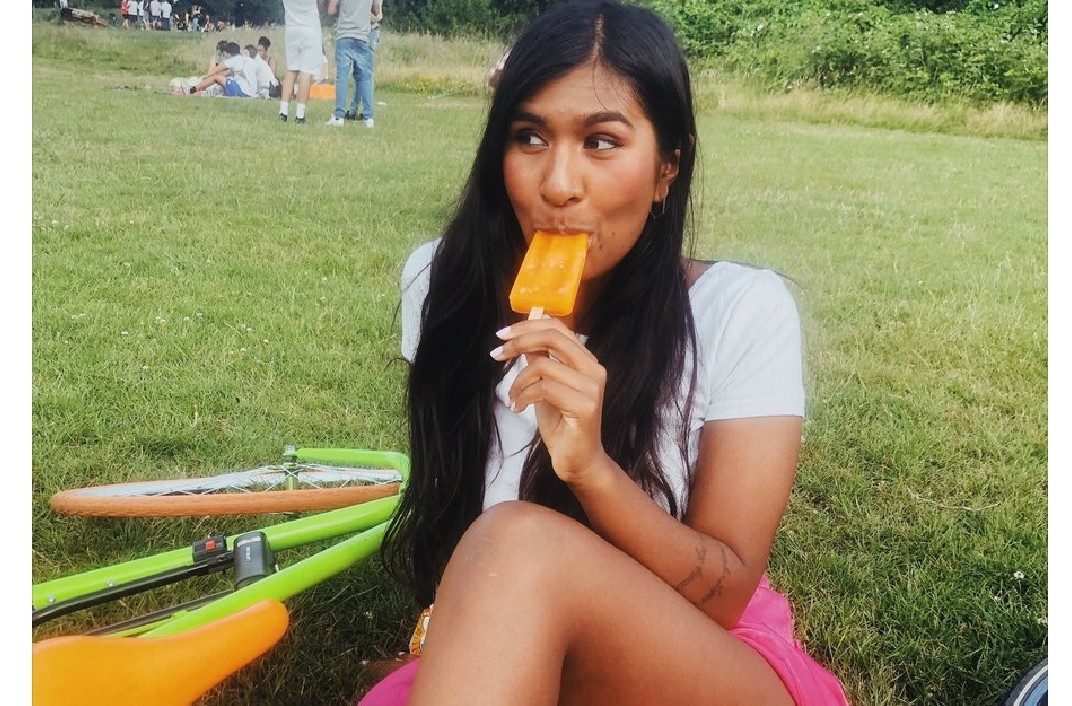 Ever since Lena Dunham flopped out her udders it's been a bloody free for all.
It is for this reason that we here at The XYZ encourage our readers to contact Fitness First in order to let them know how disgusting it is that they employ a girl who despises the country and people which gave her life, and who insists on shoving her fat legs all over social media.
Fitness First
Phone: 1300 55 77 99
Online enquiry: https://www.fitnessfirst.com.au/contact-us/

Neami National
Phone: (03) 8691 5300
Fax: (03) 86781106
Email: reception@neaminational.org.au
Our good friend Australian Meditations has already done so, to no avail.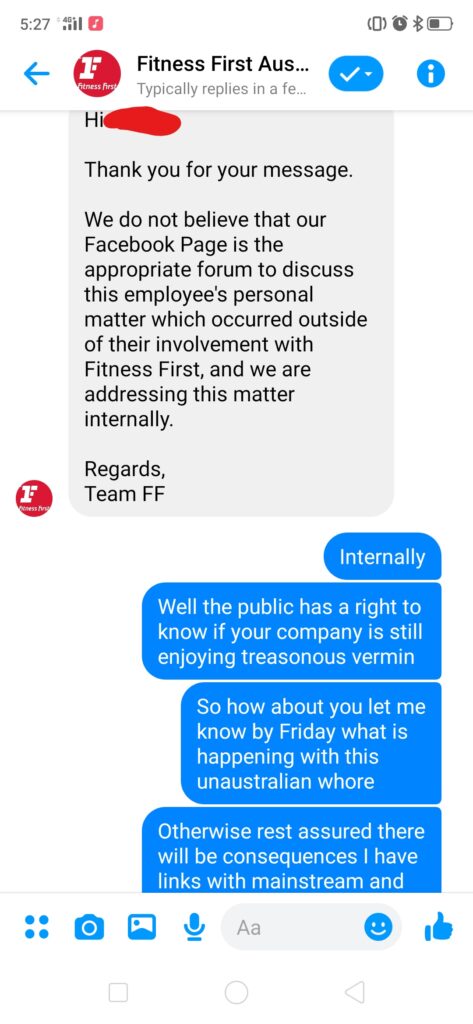 You can also contact the office of David Shoebridge and let him know that his employee Xiaoran Shi has been doing some really weird porn.
Mr David Shoebridge, MLC
Parliament House
Macquarie Street
SYDNEY NSW 2000

Phone no: (02) 9230 3030
Fax: (02) 9230 2159
Email: david.shoebridge@parliament.nsw.gov.au
Shi's other info:
(known as Ulrike Marie)

It's your XYZ.