What the headline said: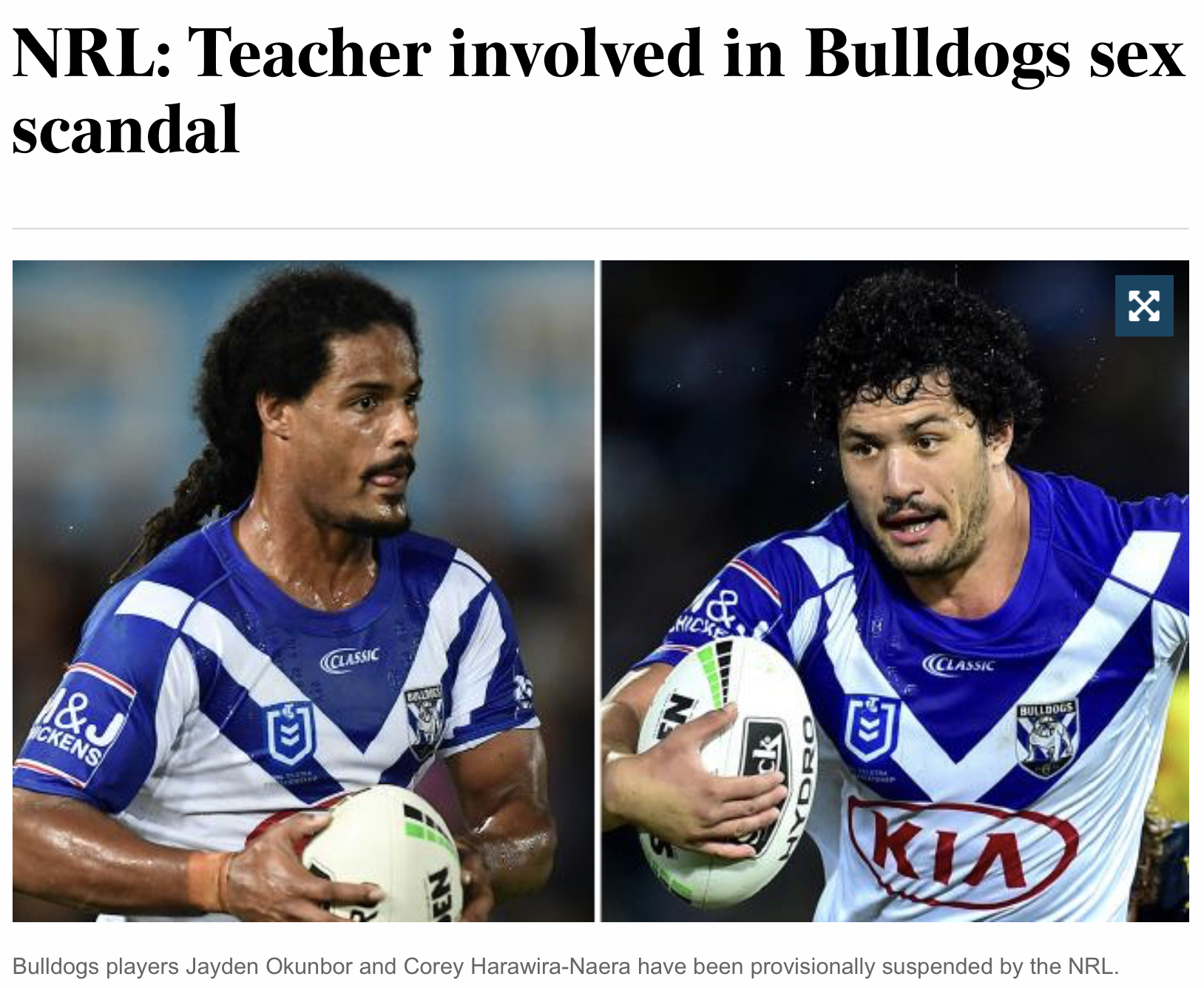 The Australian:
Fresh details have emerged of the Canterbury Bankstown Bulldogs sex scandal, as the players involved face the sack from their club.
A source has confirmed to The Australian that one of the Bulldogs footballers also had a sexual encounter with a teacher. It is unclear whether the teacher was from the same school as the two students involved with the players.
Could be a difficult one to narrow down. Everybody knows teachers are THOTs.
The latest rugby league atrocity has already cost the Bulldogs a multimillion-dollar jumper sponsor on eve of their opening game against Parramatta at Bankwest Stadium.
Restaurant chain Rashays has reportedly pulled out of a $2 million deal with the club.
Bulldogs players Jayden Okunbor and Corey Harawira-Naera have been stood down for breaching the NRL's code of conduct for having sex with two schoolgirls, following a visit to their school in Port Macquarie several weeks ago.
So far, it sounds bad, but read on.
The players have been banned from Thursday night's game and training. The club this morning couldn't confirm when they would return with an investigation ongoing. The NRL has taken a dim view of the Bulldogs' behaviour and The Australian understands they are facing an extremely heavy penalty for their actions.
Bulldogs CEO Andrew Hill fronted reporters on Wednesday alongside coach Dean Pay and confirmed widespread media reports the players were stood down for "bringing young females of a consensual age back to the team hotel" during a visit to Port Macquarie last month for a trial game.
Of a consensual age. No crime has been committed.
"I think it's clear they've breached their obligations," Hill said.
"They're not behaviours or values that are reflective of this football club. We need to respect that process and the people involved in that process. There's a number of sensitivity matters around this.
"There's an investigation under process, I'm not in a position to make further comment. The club has acted swiftly."
Let's get this straight. If these non-white foreigners had sex with white European women that is disgusting and they should be punished. Furthermore, fornication outside of marriage is immoral and should be punished, but due to the Marxist Sexual Revolution of the 1960's and 70's this level of degeneracy has become the norm in the fallen West.
But.
What the Bulldogs side is saying is that behaviours and values such as this are reflective football club: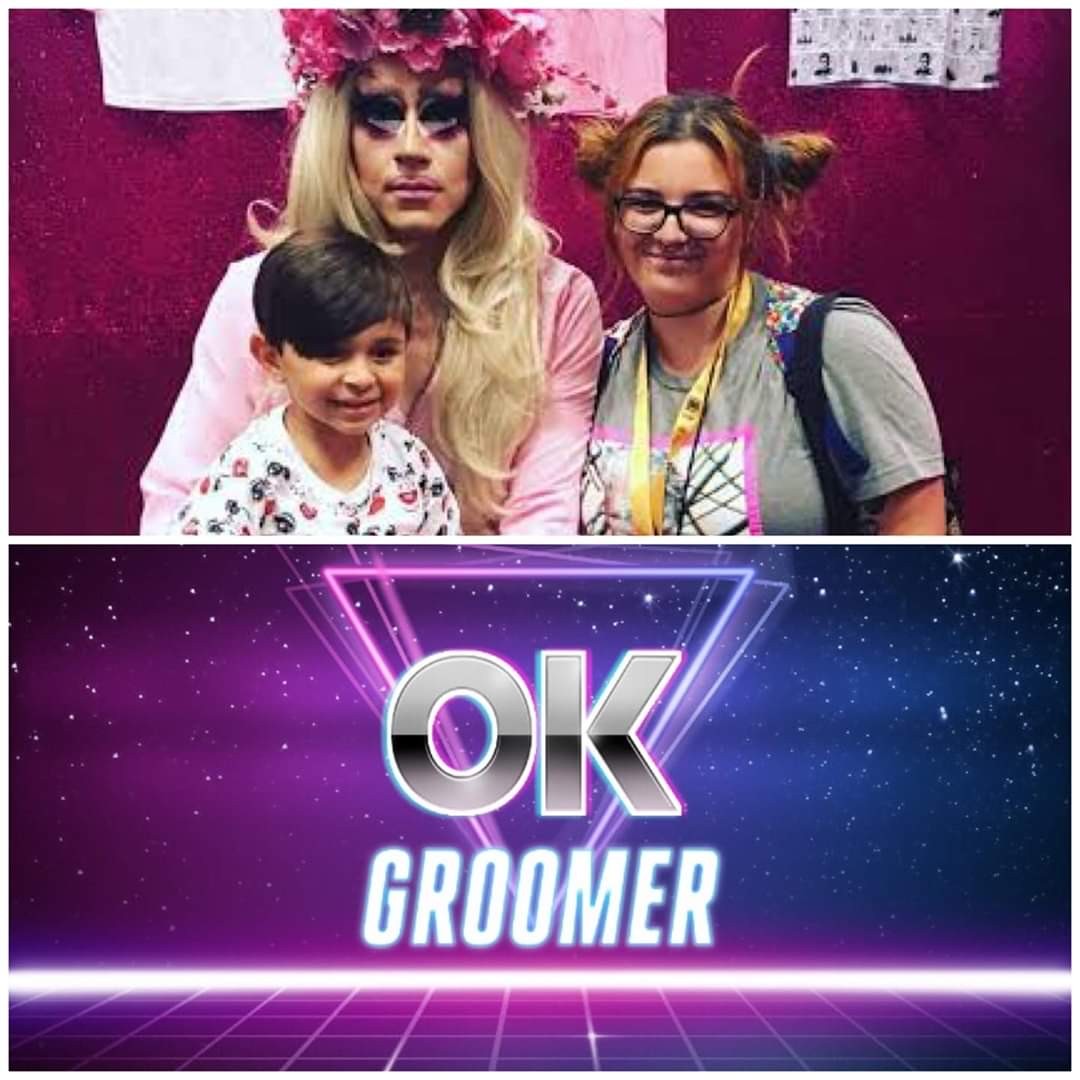 But this is not: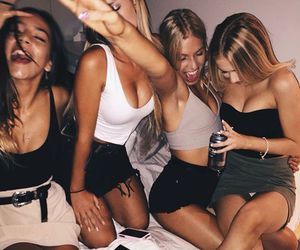 It's merely the logical next step in degeneracy.
We exist under a system where we are forced to openly celebrate people who base their identity on where they like to stick it, but a bit of rock'n'roll shenanigans is now against our core values or something.
State mandated homosexuality is just around the corner.