It's amazing how two headlines can tell 1000 words when viewed one after another.
SBS headline:
9News headline: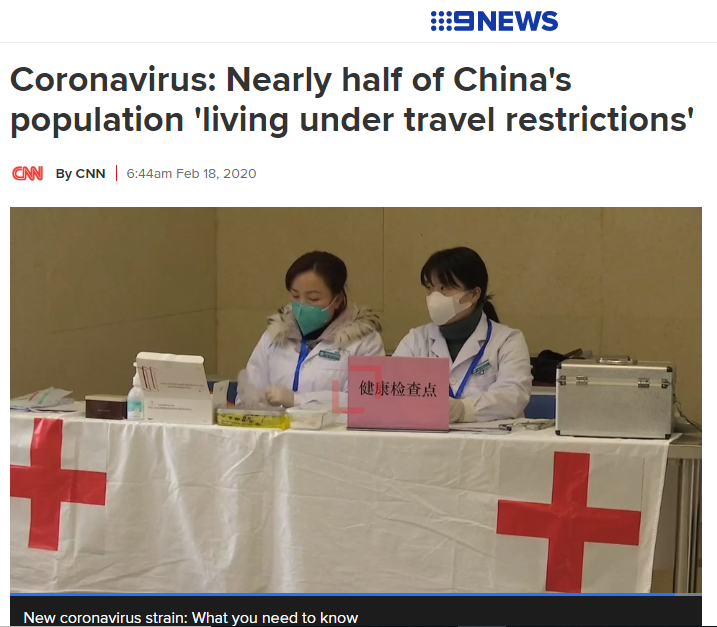 An ethnostate usually puts the safety of its majority first while a Multicultural state always puts the financial interests of its 'minorities' first.
From 9News:
Nearly half of China's population – more than 780 million people – are currently living under various forms of travel restrictions as authorities race to contain the spread of a deadly virus.
The novel coronavirus outbreak has killed 1,770 people and infected another 70,000 in mainland China.
According to a CNN analysis, travel limitations of varying degrees are still being enforced in provinces and cities across the country, including Hubei, Liaoning, Beijing and Shanghai.
Restrictions include everything from self-quarantines to limits on who can come and go from neighborhoods.
Some of the strictest measures can be found in four cities in Hubei province, the epicenter of the outbreak, which saw an additional 100 deaths reported Sunday.
The cities of Wuhan, Huanggang, Shiyan and Xiaogan have completely sealed off all residential complexes and communities, while the use of non-essential vehicles on local roadways is also banned.
Residents in each city receive daily necessities from neighborhood and community committees as they are not permitted to leave their homes.
I actually read the article just to see if SBS would try to balance the story by getting a quote from a leading health expert, but no! I did discover however that this #IWillEatWithYou campaign is funded by Getup!
From SBS:
Restaurant-goers are being urged to pay a visit to their local Chinese restaurants after fears over the coronavirus saw a number of businesses report a sharp downturn in trade.
Some businesses claim they've lost up to 50 per cent of income due to misinformation and unqualified concern about the virus' spread.
Progressive political activist group GetUp! has devised a campaign to help turn things around, sparking its #IWillEatWithYou initiative.
UNSW Associate Professor Garrett Prestage took to social media to confirm his recent visit to one of Sydney's most popular dining districts was far quieter than expected.
"How bloody irrational can people be!?!" he posted online.
"We were just in Chinatown this evening and it's true – almost deserted, with many places closed."
It's hoped greater awareness of challenges facing Chinese outlets will prompt their return to former glory…
Queensland diner Jan Wild is among those hoping to make a difference one plate at a time.
"Please don't let businesses be destroyed by racism and paranoia," she said in an Instagram post.
"I will eat at an Asian restaurant this week, will you?"
The charge of 'racism' levelled at the majority white Australians is just a way of quilting the gullible into financially assisting the Chinese 'minorities' while putting your white family in mortal danger.
If this happened in China or any other ethnostate, SBS would have been raided by the Federal Police.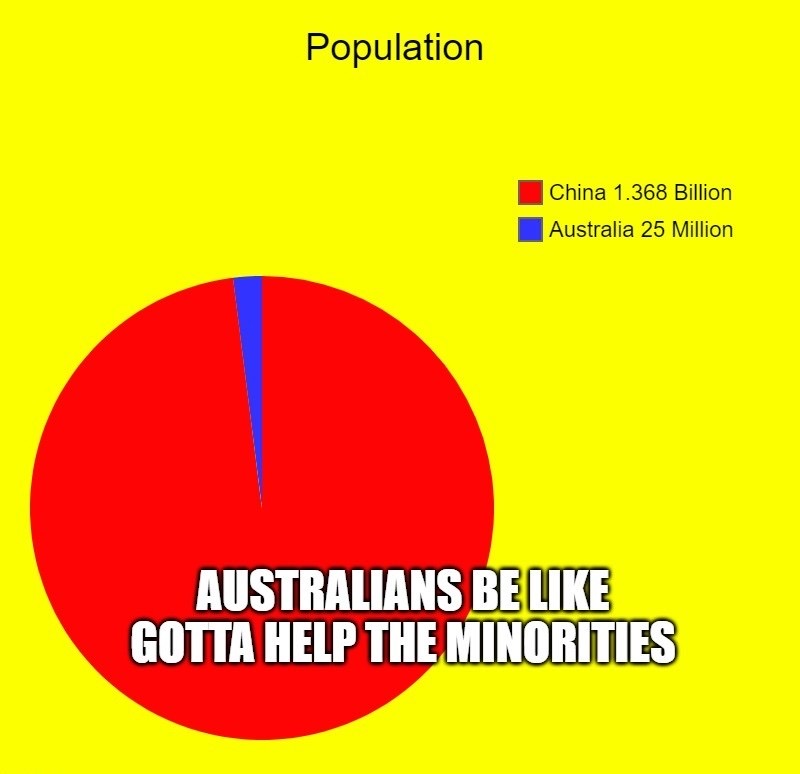 It's your XYZ.