The globalist establishment are currently sweeping all opposition to their rule from the internet in an orgy of censorship, to the vocal approval of the globalist media. In 2017 the BBC bemoaned the fact that social media companies couldn't just lock everybody up already.
Why is it so hard to regulate hate online?
Social media firms in Germany could face fines of up to €50 million if they take too long to remove illegal content including fake news. Commentators have suggested similar legislation could be passed in the UK.
James Blessing, chair of the Internet Service Providers Association (ISPA), tells Today that the technology is not yet advanced enough to make automated monitoring effective, with social media firms still reliant on workers flagging content for review.
Not even being a Zionist agent will save you, and the BBC will happily signal its assent:
Facebook has taken down anti-Islamic activist Tommy Robinson's official page and Instagram profile for violating its policies on hate speech.
The former English Defence League leader was deemed to have been engaged in "organised hate".
A number of posts on his page had violated the social network's community standards, Facebook said in a blogpost.
It said that it had not taken the decision to remove his page lightly but added he would not be allowed back.
These are the opening paragraphs of the story. All media, mainstream and independent, puts the most important information at the start of its articles in order to frame the information contained within the way its editors and owners want. Hence, the BBC clearly considers Tommy to be a hate-monger.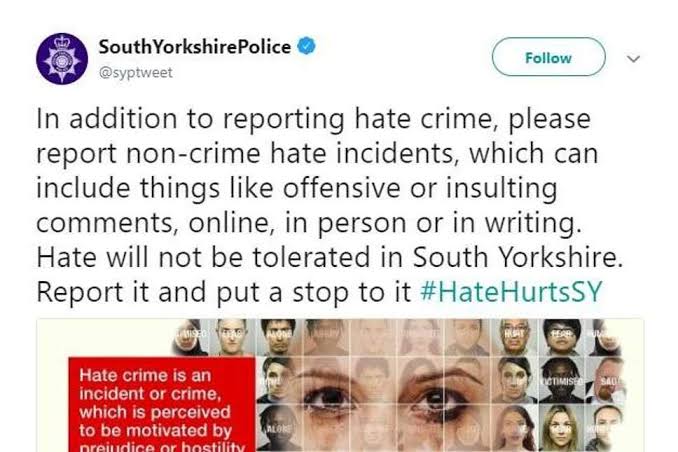 The BBC happily reported that 7 people had been arrested for so-called "hate crimes" in the greater Manchester area in the wake of the Christchurch incident:
Seven people have been arrested for hate crimes in Greater Manchester over the Christchurch mosque shootings as one man called the gunman a "hero".
Greater Manchester Police (GMP) has received 11 reports of offensive behaviour related to the attack, with nine of them online.
Two of the arrests were for a racially-aggravated public order offence involving a taxi driver.
Fifty people died in the twin shootings in New Zealand on Friday.
Russ Jackson, assistant chief constable of GMP, said the arrests were mostly for stirring up racial hatred or malicious communications.
No mention is made whatsoever in this article of any organisation concerned for the human rights of people who have been arrested for literal wrongspeak.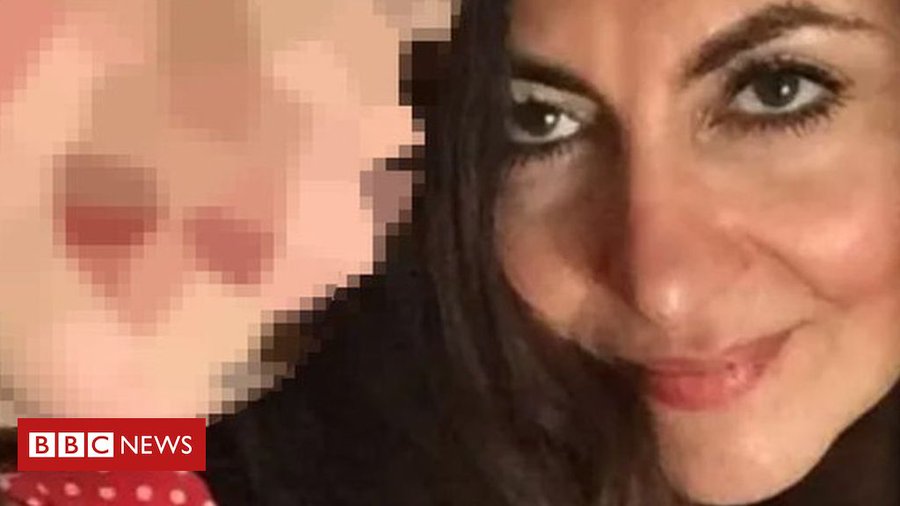 At the end of the day, what really matters for the BBC to give a stuff about muh free speech is the colour of your skin:
A British woman [sic] is facing two years in jail in Dubai for calling her ex-husband's new wife a "horse" on Facebook, campaigners have said.
Londoner Laleh Shahravesh, 55, was arrested at a Dubai airport after flying there to attend her former husband's funeral.
She faces prosecution over two Facebook comments she posted on pictures of her husband remarrying in 2016.
The Foreign Office said it was supporting the mother-of-one.
Ms Shahravesh was married to her ex-husband for 18 years, during which time she lived in the United Arab Emirates for eight months, according to the campaign group Detained in Dubai.
While she returned to the UK with her daughter, her husband stayed in the United Arab Emirates, and the couple got divorced.
Ms Sharavesh discovered her ex-husband was remarrying when she saw photos of the new couple on Facebook.
She posted two comments in Farsi, including one that said: "I hope you go under the ground you idiot. Damn you. You left me for this horse".
lol
Under the UAE's cyber-crime laws, a person can be jailed and fined for making defamatory statements on social media.
Detained in Dubai said Ms Shahravesh could be sentenced to up to two years in prison and fined £50,000, despite the 55-year-old writing the Facebook posts while in the UK…
… "no-one would really be aware" of the severity of cyber-crime laws in the UAE, and the FCO had failed to adequately warn tourists about them.
Laleh Shahravesh likely assumed that when she left Great Britain she would enjoy a greater degree of freedom than that currently experienced in the open air prison that is Old Blighty. She has found out the hard way that other countries do indeed share Western values of diversity and tolerance.