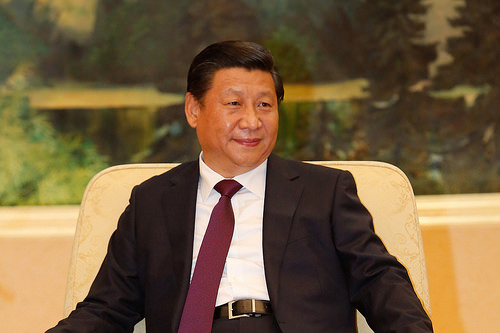 It's a curious thing, that African and Asian nations can practice a National-patriotic pride, but here in the West, we're taught to discourage it, even hate ourselves because of it. All while celebrating the rise of nationalism in Africa and Asia.
From the Australian:
"President Xi Jinping has pledged "to fight the bloody battle against our enemies" to regain "our due place in the world" in a fervently nationalistic speech to close China's annual parliamentary session.
"No power could stop the ­resurgence of Chinese culture and "high-quality" economic growth, Mr Xi boasted while threatening to protect "every inch" of territory.
"Heralding the "New Era" he has declared for his country after the National People's Congress session paved the way for him to rule for life, Mr Xi said the "rejuvenation of the Chinese nation has become the biggest dream of the Chinese people".
Capitalist reforms in China have made it a powerhouse. Despite these, the Chinese, under their totalitarian state overlords, aren't free.
'War is founded on deception…The skilful warrior avoids the keen spirit, attacks the dull and the homesick; This is mastery of spirit.' (Sun Tzu)
Photo by theglobalpanorama