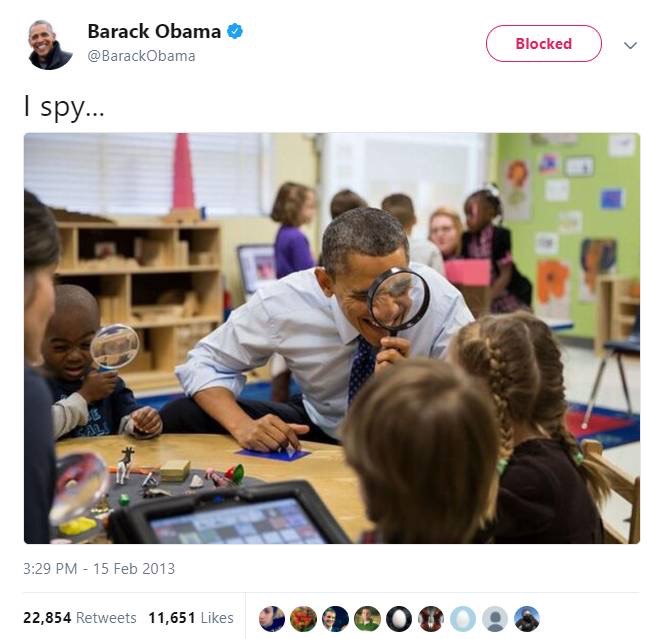 Recently, internet journalists finally got their grubby little hands the text messages between Peter Strzok and his girlfriend, college and partner in crime, Lisa Page. A lot of the really fun stuff is sadly redacted, but there are a few bombshells that were not redacted.
Strzok is currently the deputy assistant director of the counterintelligence division of the FBI. He was a leader in the so-called investigation into the Clinton email scandal, and was also named in the Nunes memo as a key figure in the illegal surveillance of the Trump campaign in last week's memo. He was also high up in the Mueller investigation of Trump before he was reassigned over these texts, not because of anything he had said, but because Republicans found out what he had said.
Lisa Page's role description and personal life is not readily available on the internet, but she is an FBI lawyer who works closely with Strzok. She is (was?) married to a different man with whom she has had at least one child.
You can view the texts here.
Here is a selection of texts from the election that should give you an idea of the level of impartiality with which these two conduct their investigations:
Strzok, 8/11, 1:56 am: OMG THIS IS F*CKING TERRIFYING:\nA victory by Mr. Trump remains possible: Mrs. Clinton\u2019s chance of losing is about the same as the probability that an NFL kicker misses a 38-yard field goal
Page, 9/11, 4:06 am: Trump won NC
Page, 9/11, 4:20 am: PBS is projecting Florida as well
Page, 9/11, 4:35 am: CNN projecting FL for Trump
Strzok, 9/11, 5:49am: Damn
Strzok, 9/11, 4:35pm: Omg I am so depressed
Page, 9/11, 6:01pm: And honestly, I don't know if I can eat. I am very nauseous.
The document containing these texts is 54 pages long and I haven't read it all. However, there are two particular texts that have dominated the headlines:
​Page, 2/9, 1:50pm: Yes, bc potus wants to know everything we are doing
'Potus' refers to the President Of The United States, and we know from the Nunes memo that "everything we are doing" includes illegally spying on Trump. The second newsworthy text reads:
​Strzok, 30/6, He [Bill Priestrap I think] changed President to "another senior government official"
Given the timing of this message, it clearly refers to a draft statement FBI Director Comey made to the press a few days later in which he explained how Hillary Clinton had broken all the laws regarding handling of sensitive government, but would not be prosecuted because they did not find clear evidence intended to break the law.
"We also assess that Secretary Clinton's use of a personal email domain was both known by a large number of people and readily apparent. She also used her personal email extensively while outside the United States, including from the territory of sophisticated adversaries. That use included an email exchange with the President while Secretary Clinton was on the territory of such an adversary. Given that combination of factors, we assess it is possible that hostile actors gained access to Secretary Clinton's personal email account."
Obama has stated he found out about Hillary Clinton's private email server being used for work purposes through the press like everyone else. If he was emailing her on her private server, this defense becomes difficult to maintain, and one is left to conclude that he knew about her illegal and reckless cyber-activities, and chose to do nothing about it.
In the final version of the Comey speech the reference to the "senior government official" was omitted entirely.
Obama knew everything.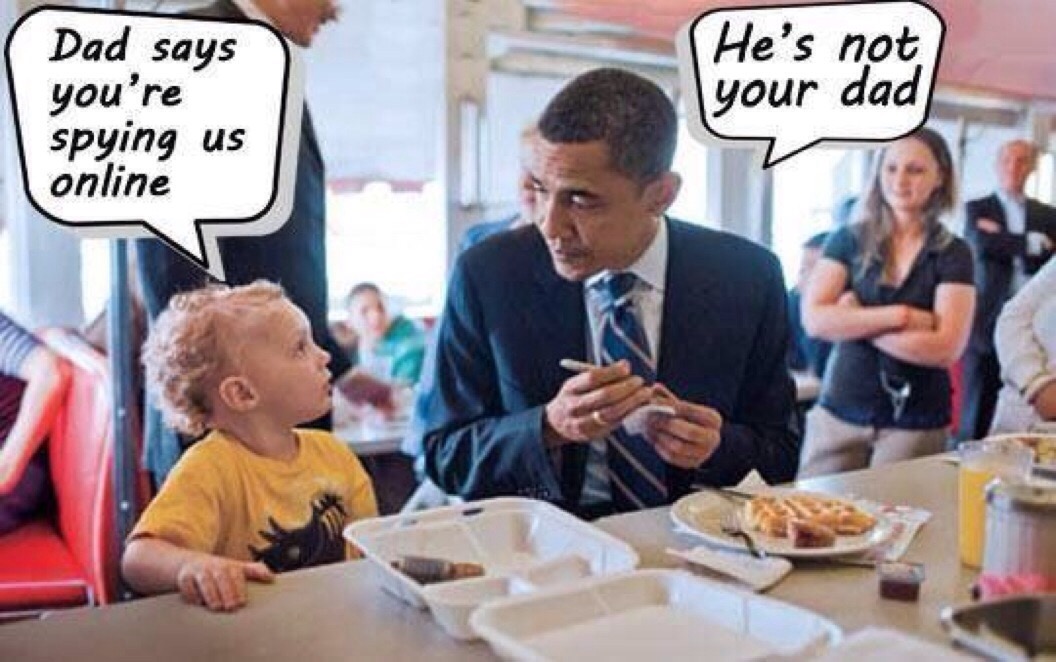 In other news, there are multiple reports on Twitter and the alternative media that a Uranium One informant has recently been testifying to Congress behind closed doors, and that a lot of things were said about Clinton. In case you don't know, Uranium One is the scandal where Russians gave a lot of money to the Clinton foundation for no reason, and the Clinton-led state department approved a deal allowing significant amounts of uranium to go to Russia for no reason.
Nunes has also said in a media interview that the house intelligence committee has a second memo in the works regarding the role of the state department in the illegal surveillance.
Mike Cernovich has reported that the Mike Flynn hearing was delayed because they found evidence that the written transcripts of unrecorded interviews were doctored at the direction of Comey. If this were to be true, it would be the third time Cernovich has delivered a major scoop, with previous scoops being on the Susan Rice unmasking scandal and the John Conyers sexual harassment scandal.
All the indications are that the Democrat house of cards is being systematically demolished, and a lot of big names will go to jail. Stay tuned to your XYZ for more in-depth coverage of this story as it develops, because you aren't going to learn much from the ABC or the garbAGE.