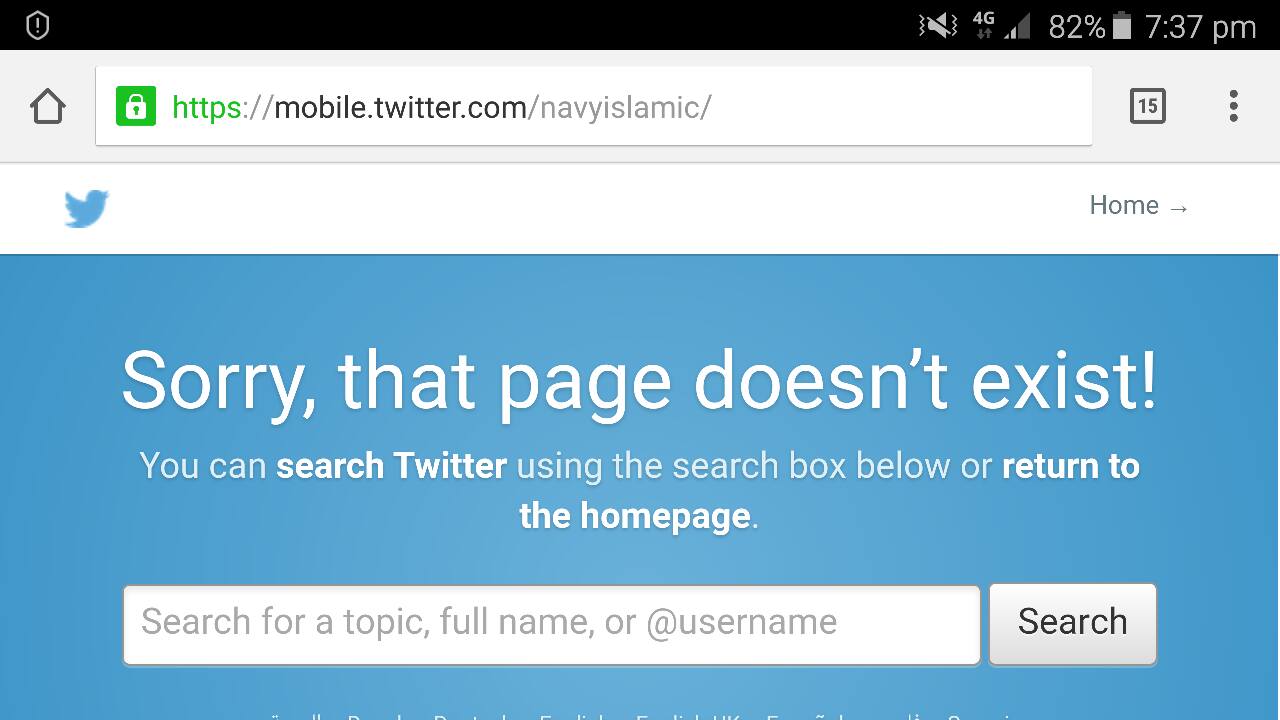 The Twitter account, @navyislamic, belonging to Captain Mona Shindy, the Australian Navy's resident hijab-wearer and official taxpayer-funded Islamic apologist — and also unbelievably but completely believably the "2015 NSW Telstra Business Woman of the Year" — has gone missing. Only cached versions of comments (retrievable via Google) can be viewed.
What on earth could she have said that would upset a nation's Navy that has already given its blessing for an officer to tweet under the handle "Islamic Navy"?
Someone should be keelhauled over this. In its intent and purpose it is almost seditious to have someone who places Islamic law above that of the armed force — and the nation — she supposedly serves.
Perhaps it had something to do with this, or maybe Mona's just on an ABC-style Well-Earned Break.
We will continue to monitor developments.