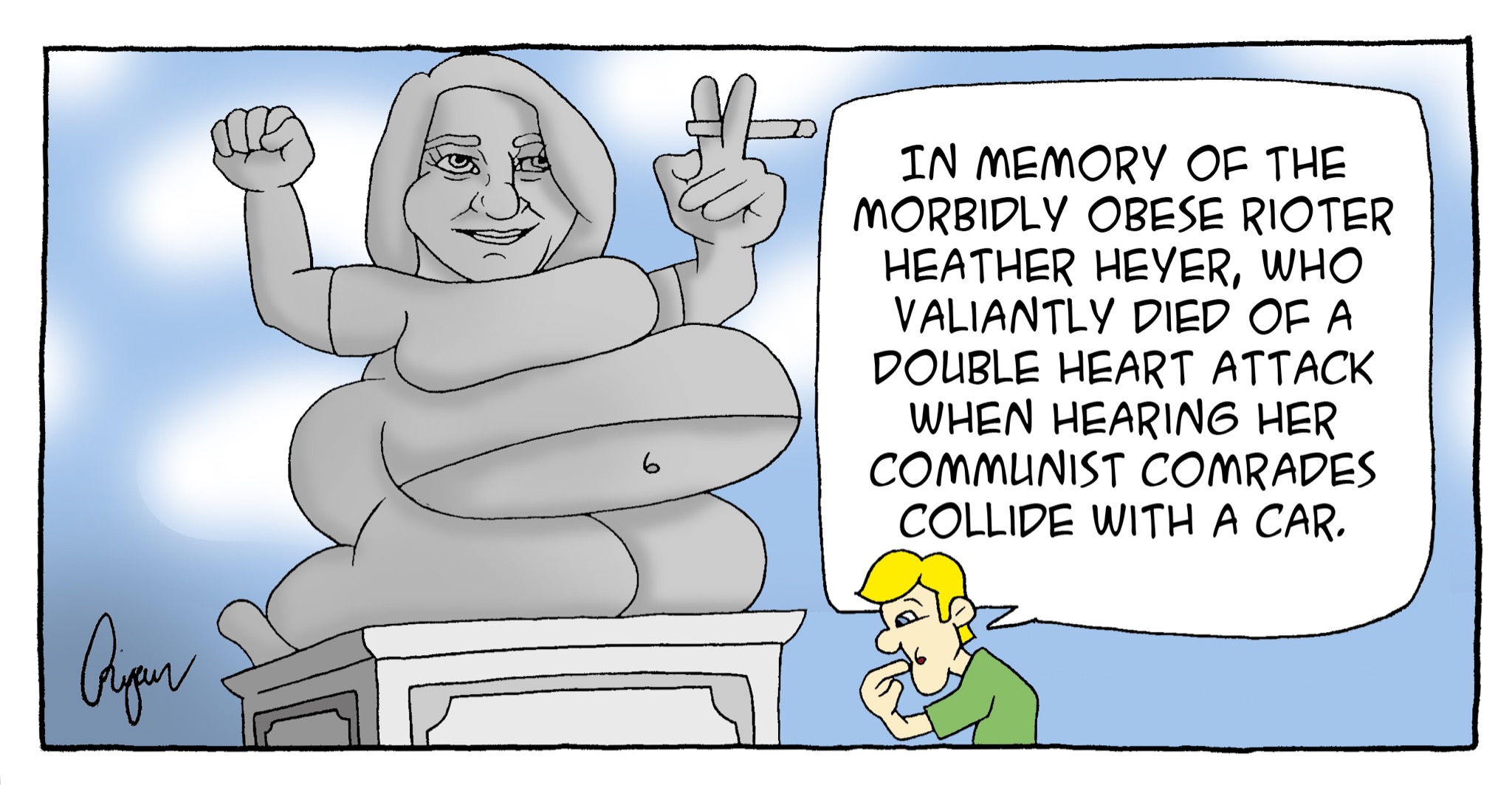 It appears the communist kangaroo court in Charlottesville has found James Fields Jr guilty of first degree murder:

"James Fields Jr., 21, faces up to life in prison for the death of Heather Heyer, 32, in a case that has stirred soul-searching in a city that prides itself on being a liberal bastion. Mr. Fields, who traveled from Ohio to attend the Unite the Right rally, was also convicted of nine other charges, including aggravated malicious wounding and leaving the scene of a fatal accident.
"Friday's verdict was cheered by those fighting racial and religious hatred and provided some closure in a case that cast a national spotlight on Charlottesville, the scene chosen by racists and anti-Semites to rally for their cause, near a Confederate monument that some city leaders were trying to remove.
"This verdict sends a strong message to others that hate has no place in our society," said Jonathan Greenblatt, the chief executive of the Anti-Defamation League."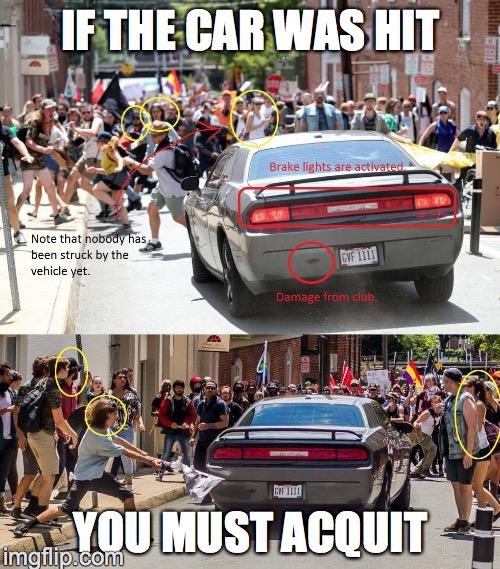 James Fields Jr (who'd sought to attend a legally permitted rally) had been attacked and doused in urine by rabid, illegally assembled communist rioters, had been chased down moments earlier by an AR-15 touting ANTIFA College "professor" Dwayne Dixon, and Fields had his car intentionally hit with a bat seconds before the car struck a mob of Leftists who were looking to "Kill Nazis".
Not to mention the car never struck pseudo-Martyr Heather Heyer, who died of a double heart- attack after hearing the collision.
To quote a Tweet from @wolf_report: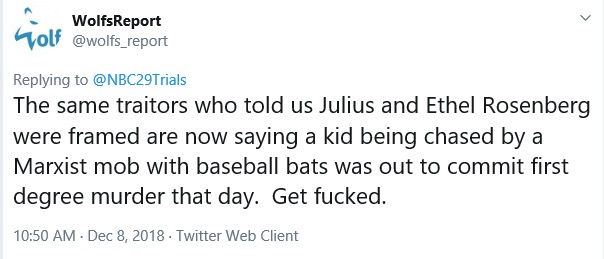 With James Fields Jr now facing a minimum sentence of 135 years in prison come sentencing on Monday (5x aggravated malicious woundings, 3x malicious woundings, a hit & run and first degree murder) I'm willing to bet America's dissident Right aren't going away anytime soon.
Food For Thought.
Trading HEMP for Hitler is a booklet about a former functionally physiocratic agent of the British Empire and dedicated Shabbos Goy with an honorary Doctorate of Philosophy from Sequoia University turned pan-Aryan zealot, praising kek five times per day while studying for his Doctorate in Zionology at /pol/ University. To redeem your FREE e-booklet copy email a request to A481Designs_Publications@outlook.com.