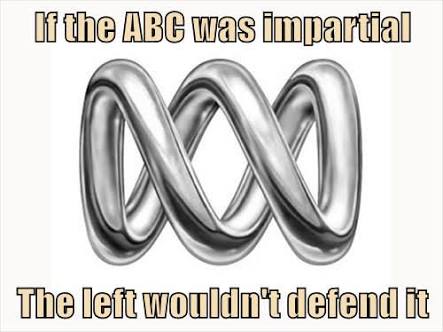 Another faceless diversity hire has been moved on from a public institution which the left has hijacked in order to make its Cultural Marxist narrative universal:
From The Australian:
"ABC managing director Michelle Guthrie has been sacked by the ABC board, bringing the curtain down on her five-year term just before it reaches the halfway stage.
"Her dismissal comes after months of tension between the managing director and ABC chairman Justin Milne, revealed by The Australian this morning. The pair have clashed over a number of key projects and how to deal with a hostile Coalition government as the ABC gets set to make a case for its next round of three-year funding."
Here is the ABC's media release: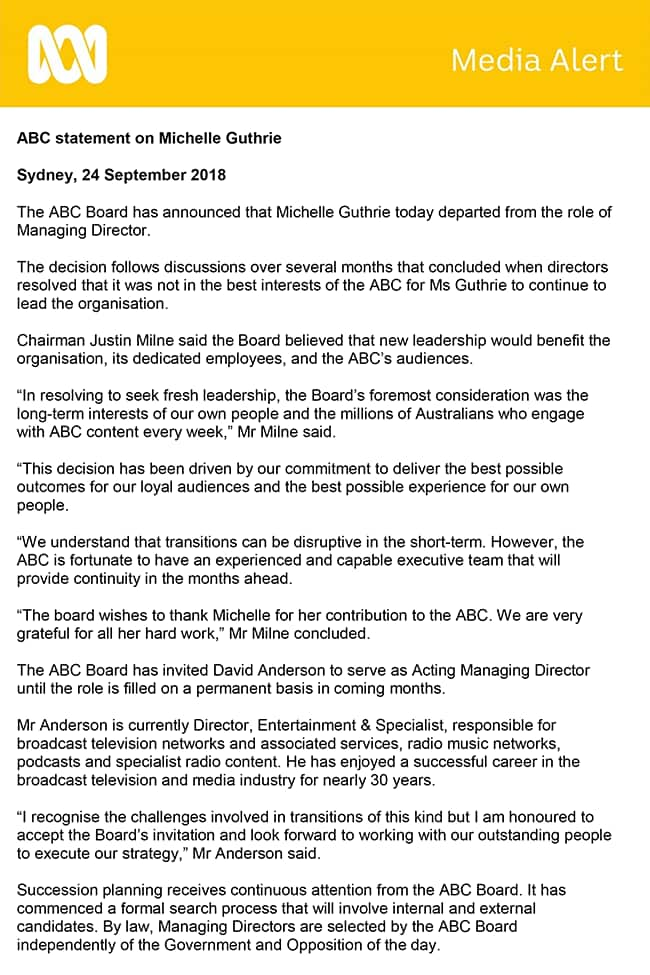 I haven't read it.
From here, expect a series of articles in the Oz and the Herald Sun speculating on whether a new director might be able to influence the ABC news room toward more balance. Expect a flurry from the squawkers at the Age, the Sneering Morning Herald, the Guardian and the ABC itself concerned about government interference in the purportedly 'independent' ABC, claima that the evil Rupert Murdoch runs Australia, sexism, and the need for more diversity at the ABC.
Here at The XYZ, let's just say we're a little bit jaded. Do you think we are likely to see a screening of Lauren Southern's Farmlands documentary on the plight of persecuted white farmers in South Africa? How about some rigorous investigative journalism on the Islamisation of certain Australian suburbs? A hard-hitting piece on Australia's population and housing ponzi? Hell, will they even make the case for company tax cuts?
Will a new Managing Director at the ABC make one iota, a smidge, a scintilla, even a piddle of difference to the giant horse turd that is our national broadcaster's news service?
We'll put this one over to you.
Sorry, there are no polls available at the moment.
It's your XYZ.