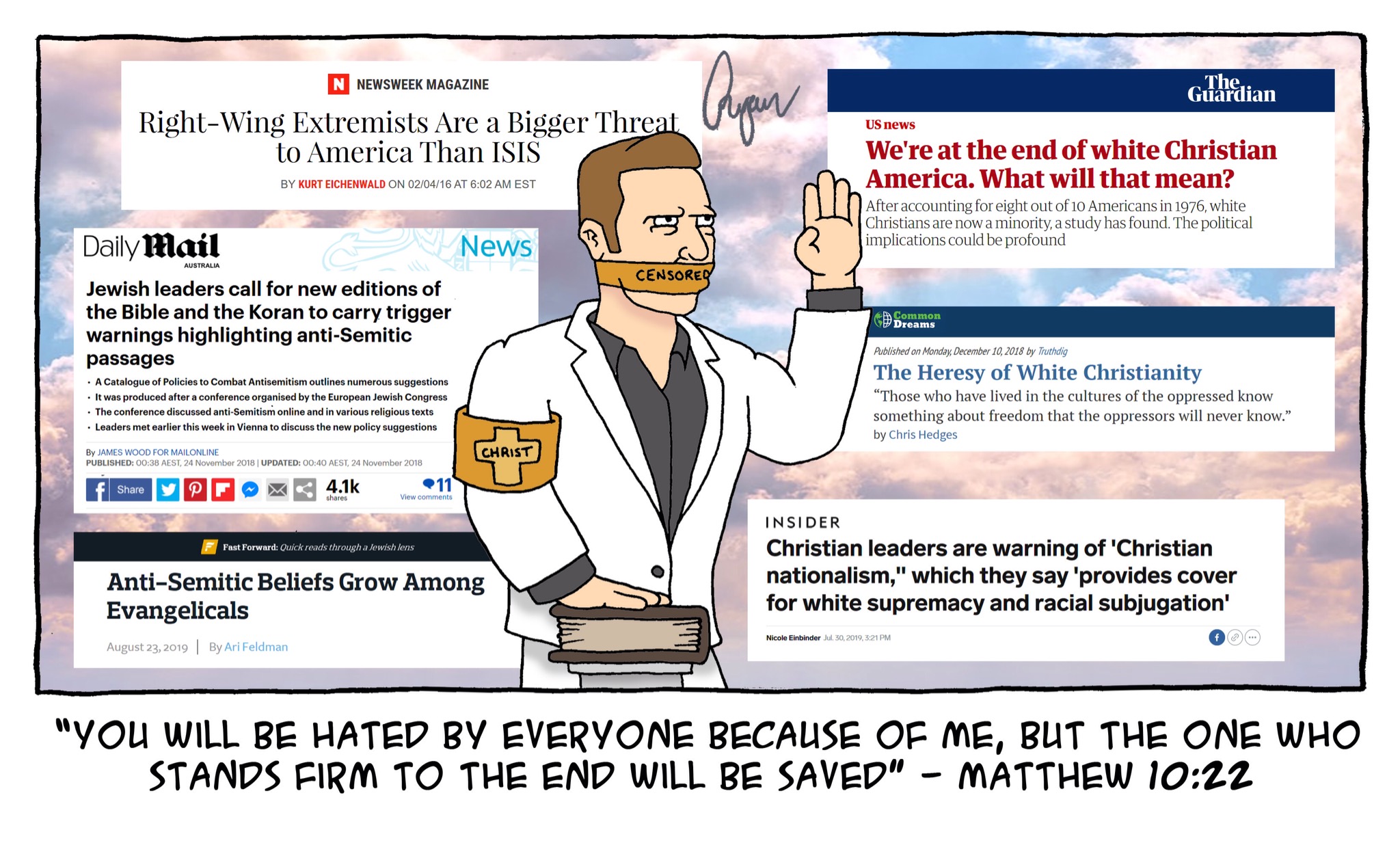 A recent "art" exhibit partly funded by Bloomberg Philanthropies, and the James Irvine Foundation (Every. Single. Time.) showcased a looped video produced by Yerba Buena Center for the Arts (YBCA) honorarium and "Community Engagement & Inclusion Associate, Chief-of-Staff of the SOCIAL CLUB, author" Jonathan Garcia: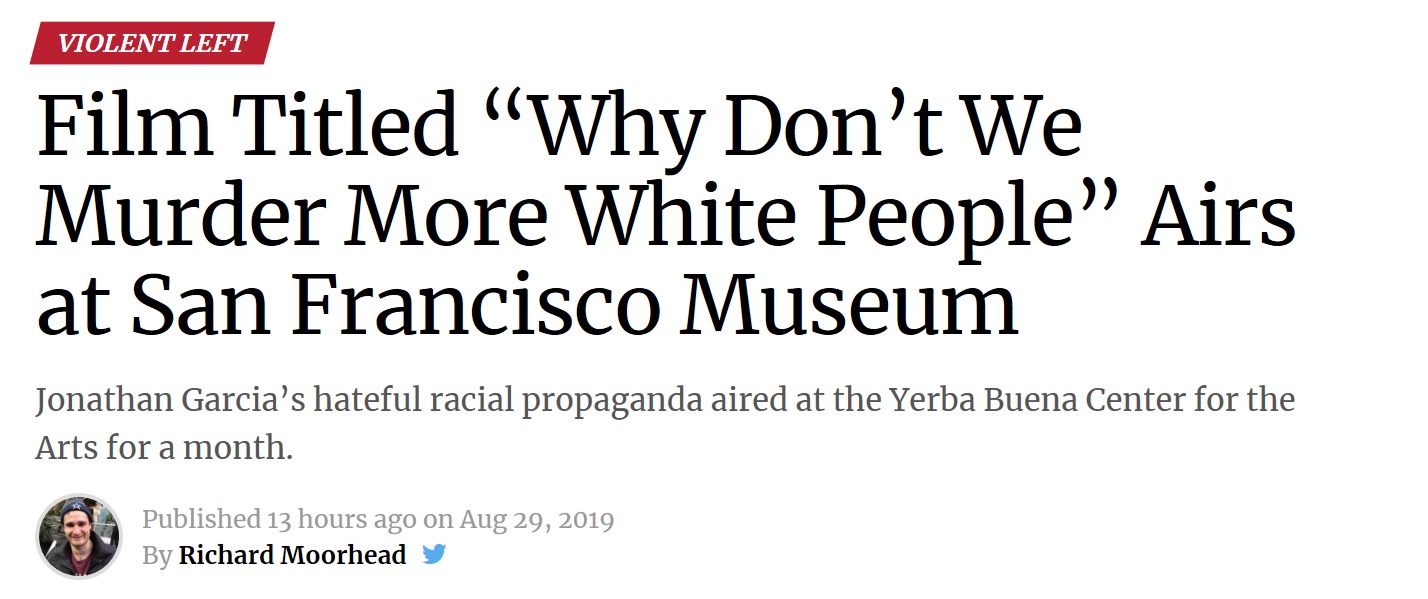 Big League Politics reports:
A bizarre and nakedly hateful film has aired at a public San Francisco museum over the past month.
"Why Don't We Murder More White People" by Jonathan Garcia was screened by the Yerba Buena Center for the Arts from July 23rd to August 25th.
The eleven-minute film, which has been removed from YouTube by its creator, contained profiles of several individuals speaking about their dislike for White Americans and their perceived grievances against them.
A description of the film described it as "an examination of whiteness, its unassailable immortality, and how it permeates our daily lives." The project's description seems to ask why violence against white people isn't being 'normalized.'
"As we continue to watch the death of black and brown people become normalized in parallel with the rise of white supremacy, this project asks-why isn't the inverse true?"
As highlighted previously on your XYZ, the Black minority (13% of US population) are committing 52% of ALL national homicides (nearly eight times the rate of Whites and Hispanics combined in the U.S.) and 84.9% of violent crimes against Whites.
Also from 2010 to 2011, 4,906 black people murdered other black people in the U.S. (that is 1,460 more black people than were lynched between the years 1882 to 1968 in America).
And Jonathan Garcia wonders "why isn't the inverse true?"
Meanwhile White Christian Nationalists, who Garcia and his supporters identify as the "supremacists" running everything, are being increasingly blacklisted from social media sites (i.e. YouTube, Facebook, Twitter), crowd funding platforms (i.e. Patreon, GoFundMe) and payment processors (i.e. PayPal, Stripe, Square).
Not only that but White Christian Nationalists are squarely in the crosshairs of the kosher corporate controlled media cartels, the State's "security services" intelligentsia (i.e. the SPLC, ADL, World Jewish Congress, American Jewish Committee, Simon Wiesenthal Center) and the oligarchy's black bloc shock troops.
Remind me again how White Christian Nationalists are to blame for the golem that is globohomo?
Food For Thought.
To obtain your FREE copy of Trading HEMP for Hitler audiobook (as read by Political Pundit and Radical Agenda host Christopher Cantwell) or e-mail us at A481Designs_Publications@outlook.com.