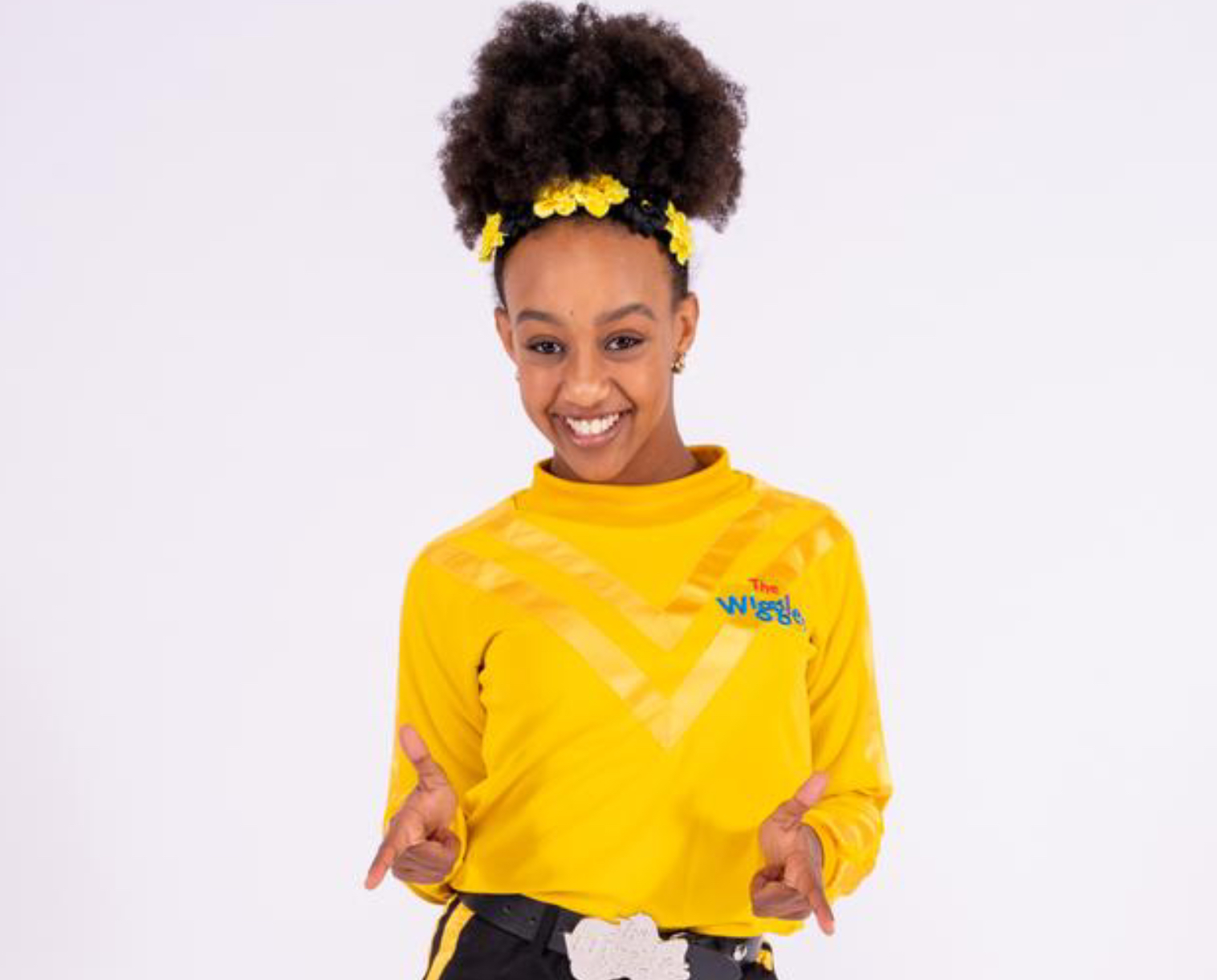 Diversity is our greatest diversity.
The Wiggles will have a new member in the yellow skivvy next year, with Emma Watkins confirming she is stepping away from the role.
The first female Wiggle has confirmed she will leave the band at the end of the year to spend more time with family and focus on her post-graduate studies.
She will be replaced by 16-year-old Tsehay Hawkins, who was one of the four new members announced in August.…
Diversity.
The Wiggles wasted no time announcing Tsehay Hawkins as the fourth Yellow Wiggle.
Hawkins, who is in year 10, is the youngest member in the band's history.
Diversity diversity diversity.
She was born in Ethiopia before being adopted by an Australian family.
"I grew up watching The Wiggles and I've already loved working with Anthony, Emma, Simon, Lachy, Evie, Kelly, John and all the Wiggly characters," Hawkins wrote on social media.
"I'm now incredibly excited and honoured to be joining them now in the yellow skivvy and to have the chance to go out on the road in the new arena tour."
I love diversity so much I wrote a diversity haiku:
Diversity div,
Ersity diversity,
Diversity div.
Refreshingly, LinkedIn loves diversity as well. Members have received the following email:
Hi,
My name is Cathy Anderson, and I'm a LinkedIn News editor. We often reach out to LinkedIn members who can add an informed perspective on today's news and trends.
The sole female member of The Wiggles, Emma Watkins, is leaving the band with 16-year-old cast member Tsehay Hawkins stepping into the iconic Yellow Wiggle role.
Ethiopian-born Hawkins, the youngest Wiggle ever appointed, was one of the four new culturally diverse members employed in August for the band's Fruit Salad series. Founding band member Anthony Field said this was an effort to ensure the cast represents the demographics of its viewers.
What do you think about the change-up in roles? Is Australia's entertainment industry more aware of its audience and becoming more diverse? I'd love for you to add your insights in a comment on this post where you'll find other members weighing in.
Thanks, and I look forward to reading your response.
Cathy Anderson
News Editor
I am very excited that LinkedIn are open to feedback on how the Australian entertainment industry can build on its commitment to diversity. As a member of Australia's arts and entertainment scene, I enthusiastically left the following comment:
Diversity helps me understand the perspective of people from diverse backgrounds. From what I understand (please push back at this if I am mansplaining,) people of diverse backgrounds need people in prominent roles in society in order to feel accepted and represented rather than marginalised.
As a straight White male in the arts and entertainment industry, the more I see diverse people coming into my country and taking prominent positions from people who used to look like me, the less accepted and represented I feel and the more marginalised I become.
Go Tsehay!
You can leave your enthusiastic feedback too. Just follow the link here.
Subscribe to XYZ on Telegram, Bitchute, Twitter and Gab.