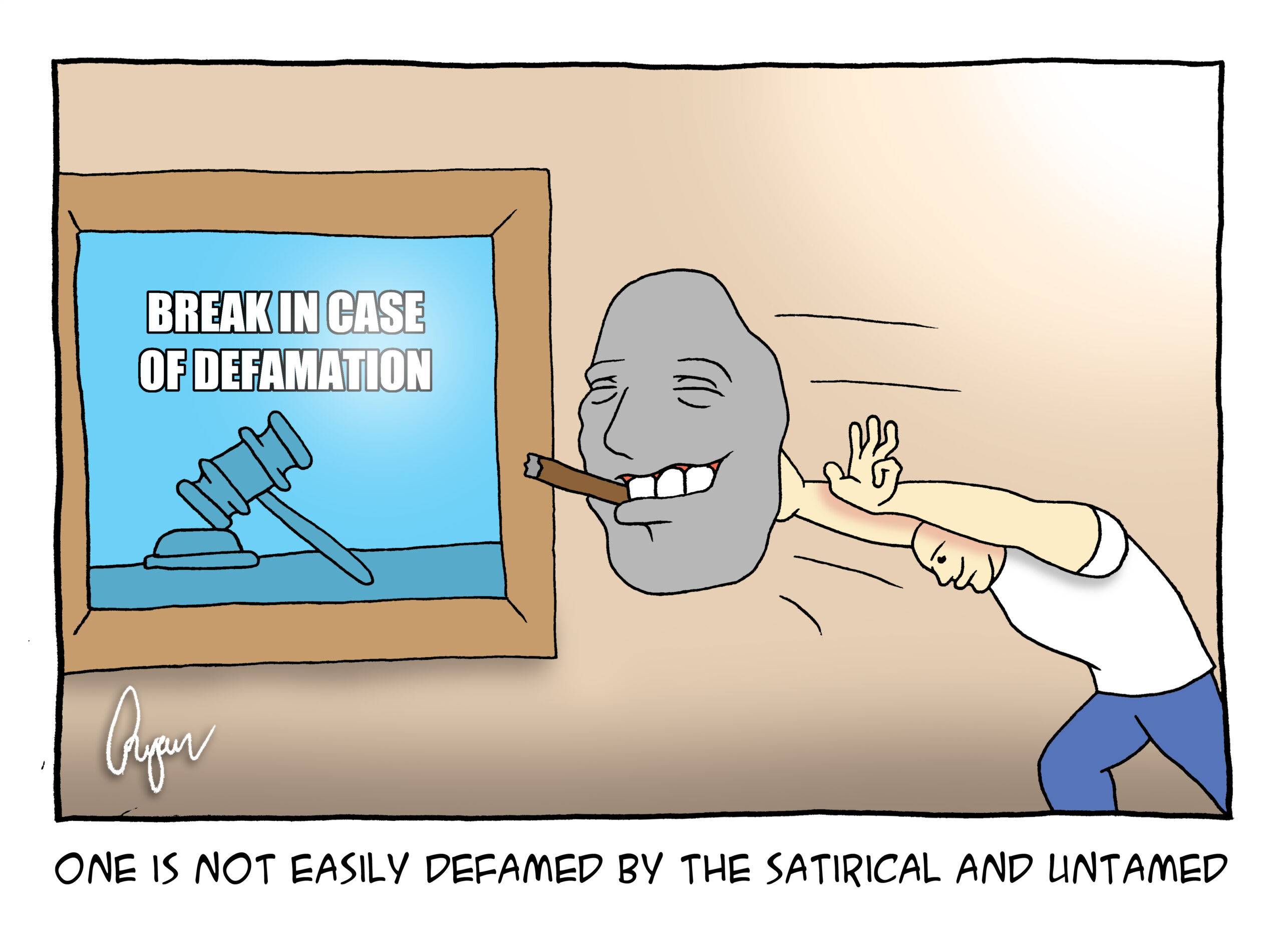 The Sunday Age newspaper had reported today on a defamation case that's in the works between News Corp chief Lachlan Murdoch and Crikey e-magazine (which has previously settled defamation cases brought by Steve Price and former senator Nick Bolkus in 2003).
Apparently Crikey implied Murdoch colluded with Trump to carry out the Jan 6th shitshow and if reports are right the two parties are set to face court later this year. The Age characterises Crikey as "a comparative minnow in Australia" and yet not so insignificant for News Corp to amplify Crikey's coverage.
This case rises up in the headlines after the high-profile celeb defamation case of Depp vs. Heard, the Sandy Hook defamation trial of Alex Jones, the defamation fallout from Clive Palmer suing Mark McGowan and Avi Yemini pursuing leftist satirists PRGuy17 and friendlyjordies for defamation.
Your XYZ, an arguably "comparative minnow" in Aussie media which has been called "far-right pseudo-news" in a hilarious thesis published last year, has yet to ever be implicated in a civil defamation case proceeding (despite drawing the ire of Anti-Defamation Commission chairman Dvir Abramovich, whose organisation's name would suggest it fights defamation).
So why no defamation case for XYZ? Because to do so, in my opinion, would be retarded.
Even with certain concerned citizens having sought to having your XYZ's cartoonist investigated for criminal charges of vilification, incitement and menacing (all of which have been dropped) I have yet to face a civil case asserting I have defamed anyone. I may have been called an "entertainingly batshit Nazi", a "pathological anti-semite" and a "security threat" but haven't had the title of defamer levelled at me.
With Crikey reportedly privy to tens of thousands of subscribers, who could be paying nearly $200AUD a head for annual subscription fees, the political commentator site assumedly has sufficient capital for a legal team. However I'd push D for doubt that the calibre of lawyers Crikey can muster up are going to be as savage as News Corp's high priced legal team.
Defamation is ultimately about going for the opponent's financial jugular. However as the old saying goes "you can't get blood from a stone".
Food For Thought.
To download a free PDF ebooklet of Rather Radical and Vril Vibrations or Trading HEMP for Hitler visit archive.org