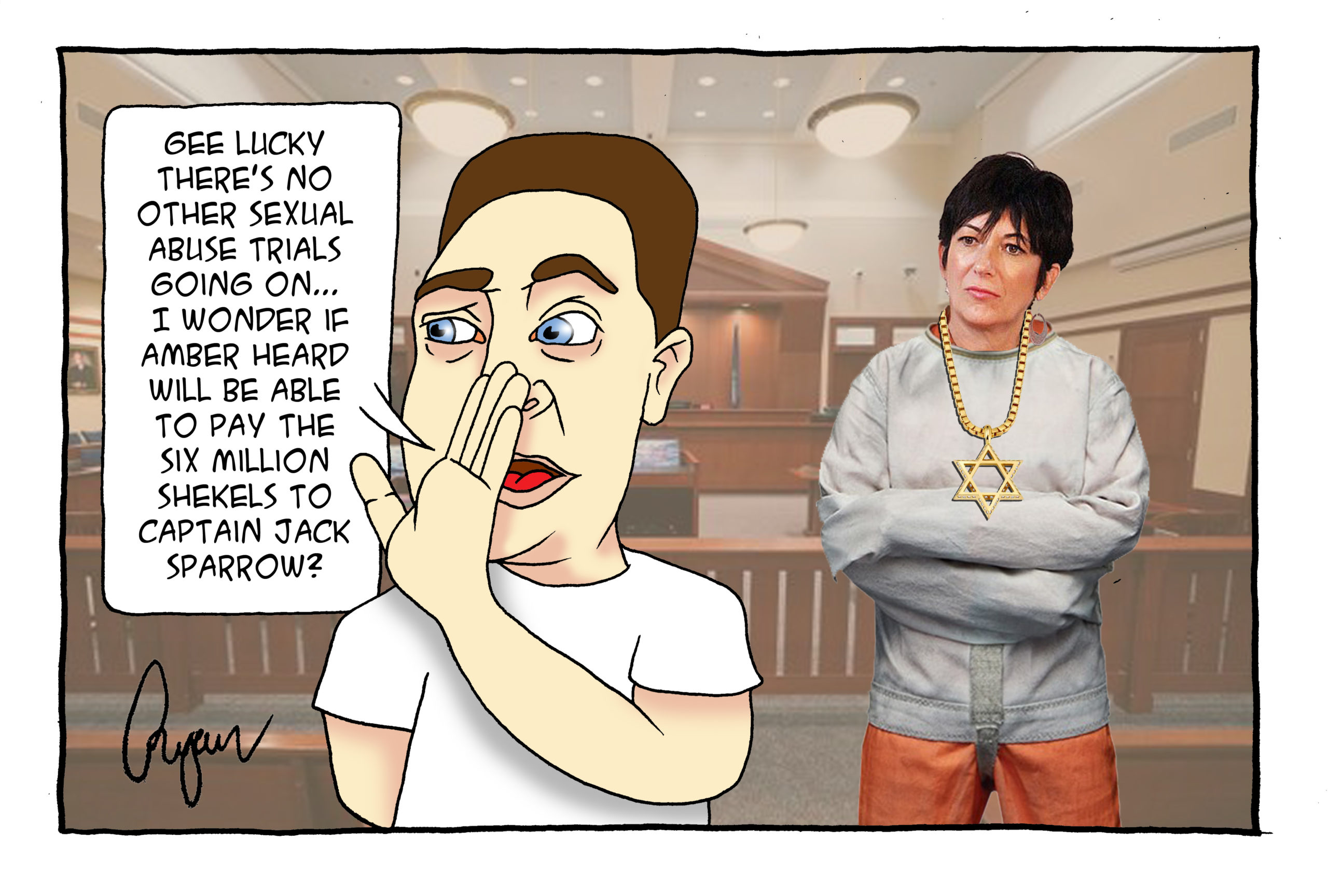 I'm a sucker for a good Psyop, and as was pointed out recently such a celebrity Psyop has kept many under "mitzvah" mind control over a number of weeks.
The whore of hate who received legal counsel from the architect of Kaplan's conspiracy was able to misdirect the MSN media aggregators away from coverage about guilty Ghislaine for Hollywood hoaxes around morbid #MeToo obesity.
Hence the latest move from Ghislaine Maxwell…

From ABC
Ghislaine Maxwell should spend fewer, and perhaps far fewer, than 20 years in prison for helping deceased financier Jeffrey Epstein sexually abuse teenage girls, her lawyers said, arguing that Epstein was the "mastermind" behind the abuse.
Maxwell, 60, "cannot and should not bear all the punishment for which Epstein should have been held responsible," her lawyers wrote in a sentencing memorandum filed in Manhattan federal court.
A federal jury in Manhattan, New York, convicted Maxwell last December on five criminal counts including sex trafficking for recruiting and grooming four underage girls for Epstein, her former boyfriend, to abuse between 1994 and 2004.
But hey at least we got to enjoy the bread and circuses of Hebrewood's hasbara…
Food For Thought.
To download a free PDF ebooklet of Rather Radical and Vril Vibrations or Trading HEMP for Hitler visit archive.org