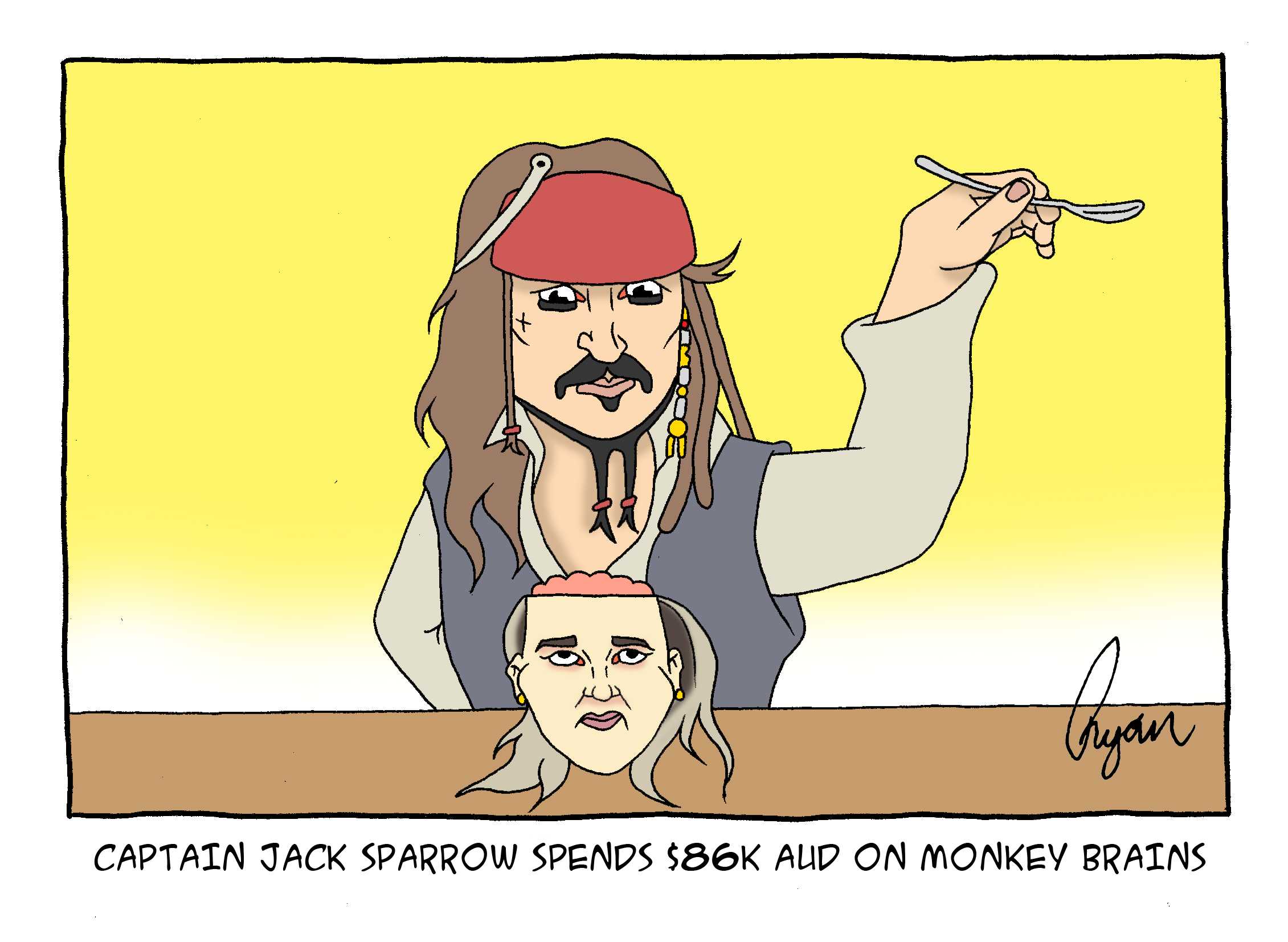 The tabloid circus permeating from the Depp vs Heard trial has been providing me some cartooning gems. Johnny Depp's latest sizeable cash splurge on South Asian diarrhoea food is just another knee slapper worth drawing.

From Sky News
Restaurant owner Mohammed Hussain says he was "delighted" to have actor Johnny Depp dine in his Indian restaurant where the actor allegedly spent around AUD$86,000.
Mr Hussain said Mr Depp was a "very chilled out guy" and was very accommodating to customers' requests to have photos taken with the actor.
"It is quite unheard of to have an A-lister around, especially on Broad Street in Birmingham," he told Sky News host Piers Morgan.
Whilst a certain "gold-digging, low-level, dime-a-dozen, mushy, pointless, dangling, overused flappy fish market" lesbian "cum guzzler" likely won't have received an invitation to the affair as a guest, it is plausible that said lesbian may have her macaque mind feasted on by flamboyant pirates.
Food For Thought.
To download a free PDF ebooklet of Rather Radical and Vril Vibrations or Trading HEMP for Hitler visit archive.org