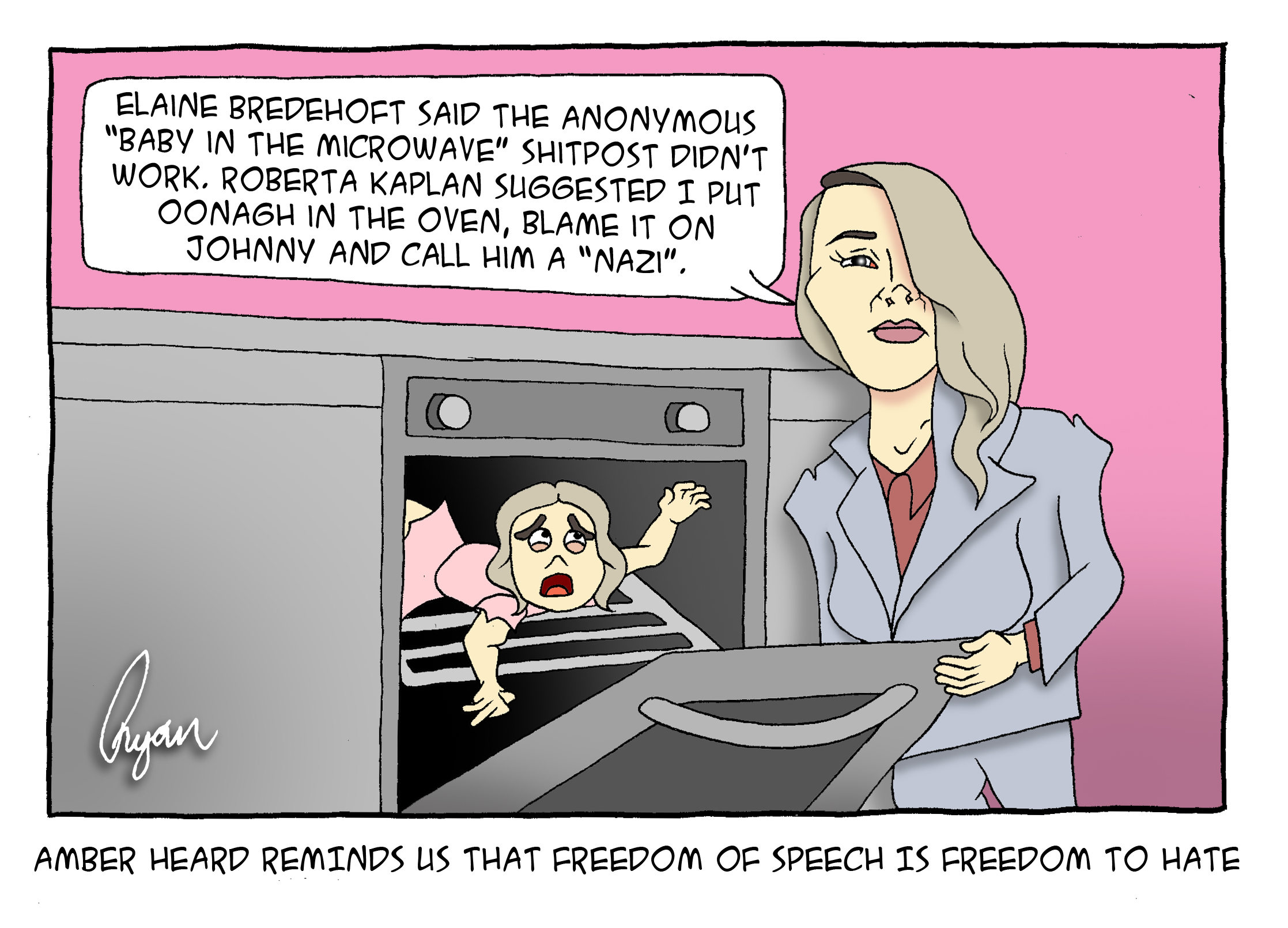 LEGAL DISCLAIMER: To borrow a turn of phrase from Johnny Depp's lawyer Camille Vasquez I have a 'dark sense of humour' and the above cartoon is a reflection of said humour. DON'T PUT BABIES IN MICROWAVES OR OVENS!
Discourse pervading the noosphere of the interwebs have been producing memes about the Depp-Heard Trial that can be summarized in the following way…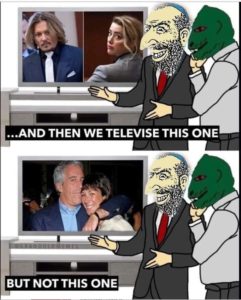 Amber Heard, who has made the transition from Hollywood harlot to hate figure (I know not much of a difference), has indicated she will be dedicating more time to her surrogate spawned daughter Oonagh Paige Heard.
Context on the speech bubble… Amber had testified under her final time on the stand that she was getting "death threats" from Depp fans on social media, and that one anonymous troll said they would "kill my baby in the microwave".
As somewhat of a humble hate figure myself I drew a cartoon of what I imagine playtime is like for Amber and Oonagh at the moment, what with Amber appealing the findings of the Fairfax, Virginia jury in hope of clawing her way back in to Hebrewood.
Food For Thought.
To download a free PDF ebooklet of Rather Radical and Vril Vibrations or Trading HEMP for Hitler visit archive.org