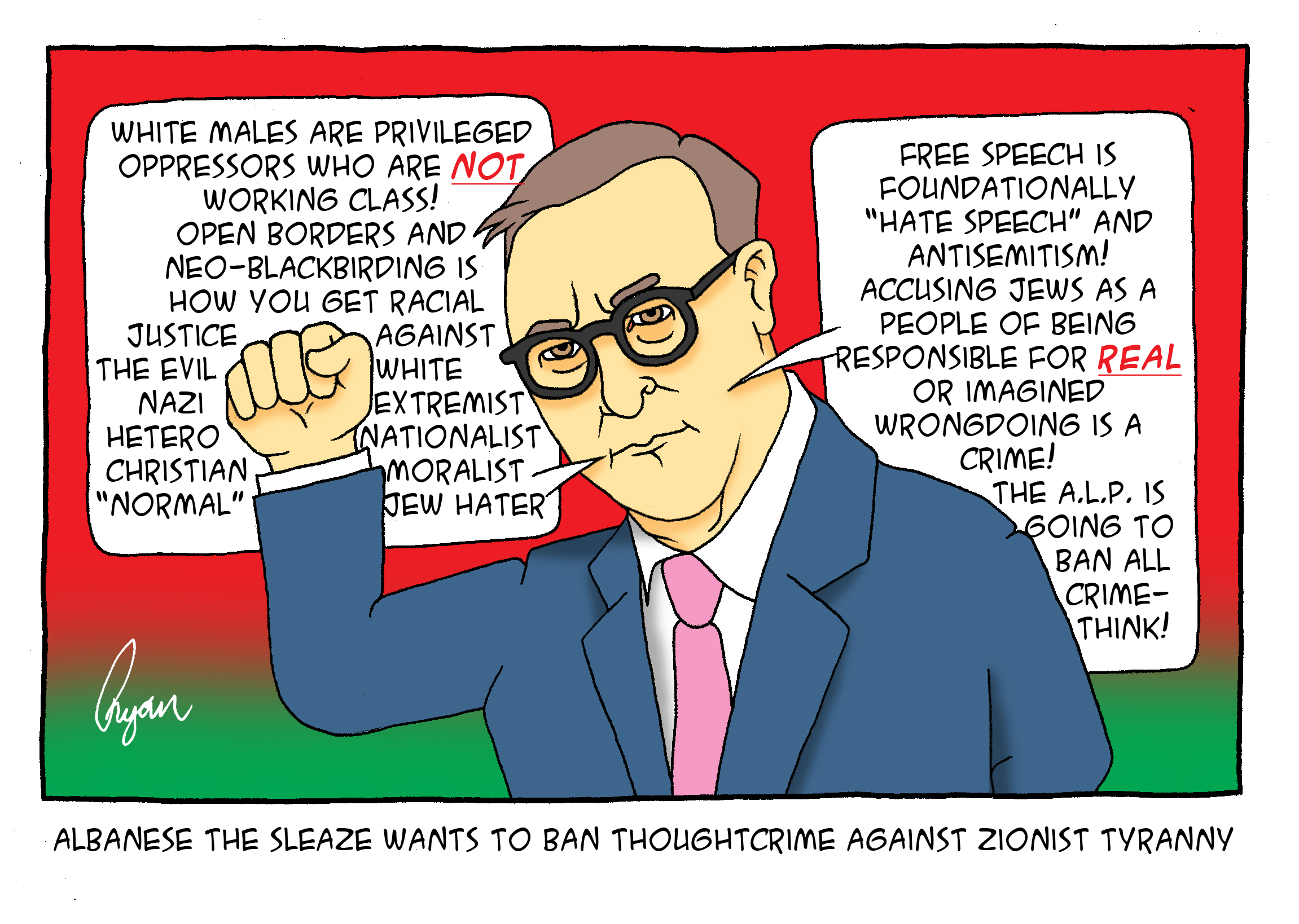 Yesterday Queensland Labor Premier Annastacia Palaszczuk followed the lead of Victorian Labor Premier Daniel Andrews…

Labor governments in South Australia and Western Australia, as well as Liberal governments in New South Wales and Tasmania, are also following the move.
Federally the Labor / Green / Teal regime is following their closet homosexual comrade Anthony Albanese in pursuing Kosher certified Zionist governance of Australia in a similar way.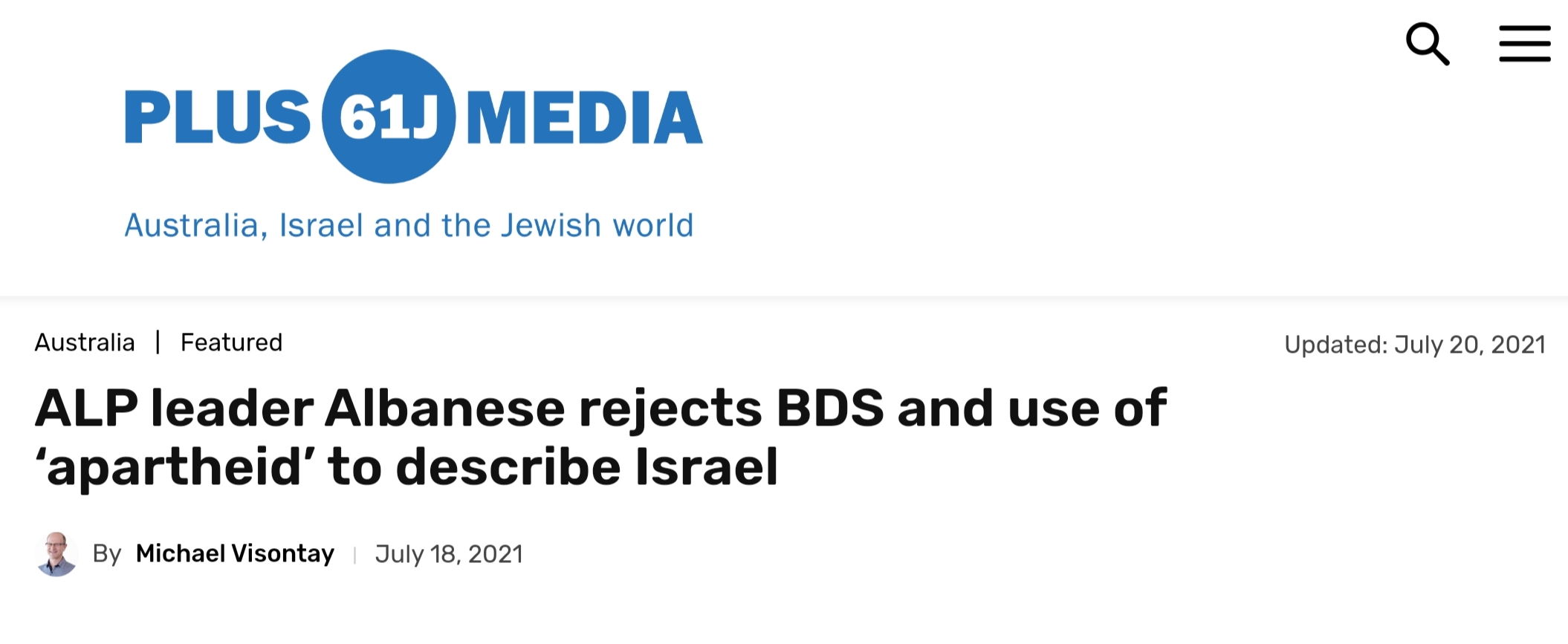 From Plus 61J Media
In Zoom meting with Australian Jewish community leaders, the federal opposition leader also said a future Labor government would endorse the IHRA definition of antisemitism.
OPPOSITION LEADER Anthony Albanese has rejected the BDS campaign and the use of the term "apartheid" in relation to Israeli society, in a meeting with Jewish community leaders.
In a Zoom event on Tuesday night hosted by the Executive Council of Australian Jewry (ECAJ) with 70 community leaders, Albanese said he regarded the BDS campaign "as one that is based upon a racial targeting of a group, in this case Israel.
"I pledge to you our ongoing opposition to the BDS, and as well, to recognise that with the rise of antisemitism and racism, be it the rise on the extreme right but also on the extreme left, that there is a need to provide increased support for the community, including schools and places of worship."
Can't say I remember the "need" for tax payer armed guards to be posted at the Christian community college I attended when growing up.
Albanese during the election campaign had the talking point put out to his allies in the MSN cartels and media aggregators that Labor would be looking to initiate an Australian DARPA tier agency.
Gee, I wonder what purpose such an agency would serve in tackling a "rise of antisemitism and racism"?

To download a free PDF ebooklet of Rather Radical and Vril Vibrations or Trading HEMP for Hitler visit archive.org