Victoria reopened yesterday after a week and a half of sniffles lockdown. This decision was made while we still (apparently) have so-called "active cases" in quarantine and even a so-called "mystery case" at a coronavirus testing centre.
The language used by both the Lying Press and the Victorian Regime regarding these cases is intriguing.
From the Lying Press:
A mystery case of COVID-19 has emerged in Victoria on the first day of lockdown lifting in the state.
Health Minister Martin Foley said the infected man worked at the Mooney Valley drive-through testing clinic as a traffic controller.
He developed symptoms on Monday evening, got tested on Tuesday and returned a positive result this morning.
"Case interviews are underway to get an understanding of the movements and interactions of this person," Mr Foley said.
Investigations remain underway as to how the man contracted the virus and if a positive case visited the clinic for a test.
The traffic controller worked for two days while possibly infectious.
Chief Health Officer Professor Sutton said it was "early days" in the investigation, but the risk would be minimal to others at the site.
"If you've wound down your window to speak to a traffic controller that might put you at more risk," he said.
"Most people would drive through without winding their window down.
"It's obviously a concern."
The testing centre has closed and staff have been sent home to get tested and isolate.
Traffic controllers are the lepers of the modern West. Everybody hates them and nobody wants to talk to them. Insiders who work at testing sites across Victoria have spoken anonymously to The XYZ and stated that they routinely socially marginalise the traffic controllers who work only a few metres away. They even play "let's run away from the traffic controller because we don't like him."
All seriousness aside, a "mystery case" of coronavirus emerges on the first day out of lockdown. At a testing station.
And they're talking it down.
For all the mandatory face masks, obsessive hand washing and antisocial distancing of 2020, all it takes to avoid the coronavirus in 2021 is to keep your car window up. Compare this to the language used just a few days earlier as they announced their intention to reopen.
From the Lying Press 26 July, 2021.
Victoria's Minister for Health Martin Foley told a press conference on Monday that public health officials and the government had taken "some comfort" from the fact that over the weekend, the 22 locally acquired cases had all been quarantined while infectious.
"But it is still 22 cases," he said.
"And when you reflect on where we've been over the journey of these last 18 months as we've dealt with reopening from outbreaks, 22 cases over two days is a significant figure.
"It's not a risk that we take lightly, but equally, we do take comfort from the fact that they've all been in quarantine for the entirety of their infectious period.
"What it points to is that we are on the right track."
They based the logic for reopening on the grounds that those deemed to be infected with the coronavirus were in quarantine. Yet a "mystery" case emerges of day one of reopening. At a testing site. And they're talking it down. Let's compare this to last year.
From the Lying Press, 26 October 2020:
The Australian city of Melbourne will exit lockdown from Wednesday after recording no new Covid-19 cases for the first time since June.
Victoria state was the epicentre of Australia's second wave, accounting for more than 90% of its 905 deaths.
The state capital, Melbourne, went into lockdown 111 days ago – enforcing home confinement, travel restrictions and and closing stores and restaurants.
However on Monday, authorities said the city was ready to re-open.
"With zero cases and so much testing over the weekend… we are able to say that now is the time to open up," said Victorian Premier Daniel Andrews.
In July, Victoria saw cases surge to more than 700 per day but the severe stay-at-home rules and a curfew have brought the numbers down.
Mr Andrews praised the state's six million residents, saying:
"Fundamentally, this belongs to every single Victorian who has followed the rules, stayed the course, worked with me and my team, to bring this second wave to an end."
Mr Andrews said the state was well placed for a "Covid-normal Christmas", but urged people to stay vigilant.
"We need to be proud today and optimistic and confident, but we also need to be Covid-19 safe," he said.
On Monday, state health officials reported no new infections for the first time since June, and no new deaths. Active cases stood at 91.
In 2020, the baseline for reopening Victoria was no new infections. Daniel Andrews even managed to induce violent reflux for many Victorians at even the mere thought of a donut.
Today's a good day. pic.twitter.com/66Hk2dmNwk

— Dan Andrews (@DanielAndrewsMP) October 26, 2020
Even this year in Australia entire states have been locked down for 1 case. But since the weekend, for some reason, the goalposts have clearly shifted.
There is one significant factor which could explain this policy shift.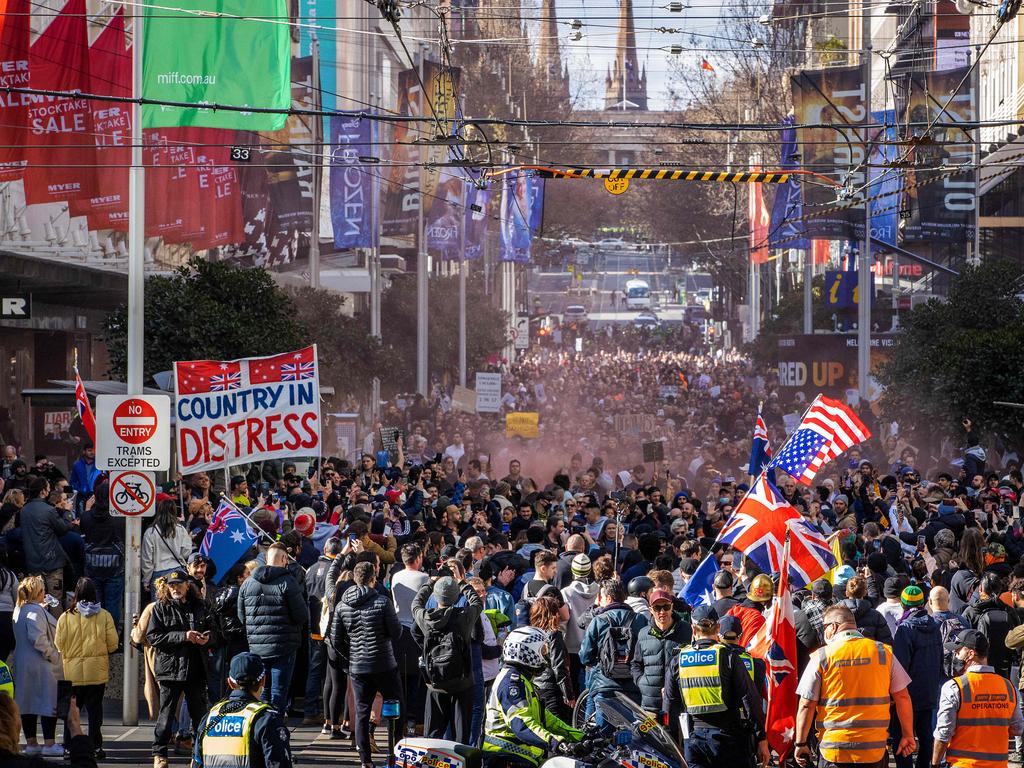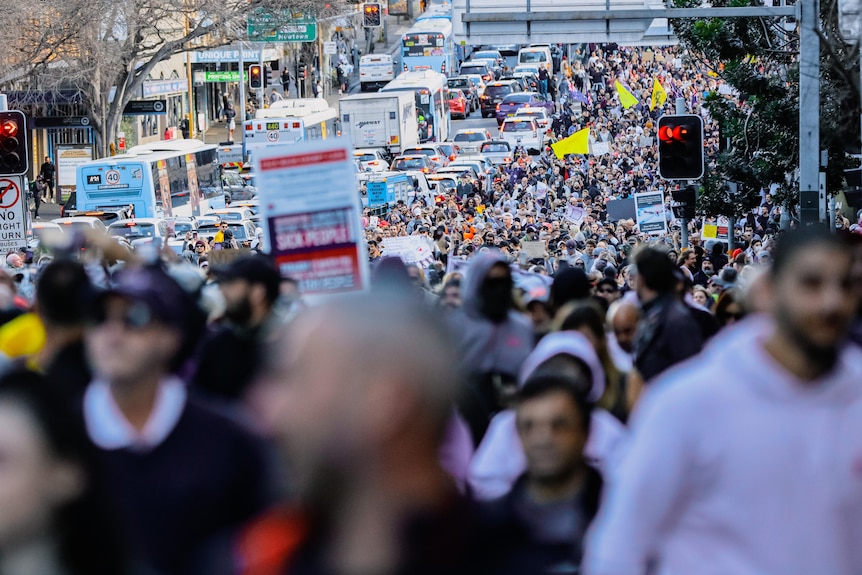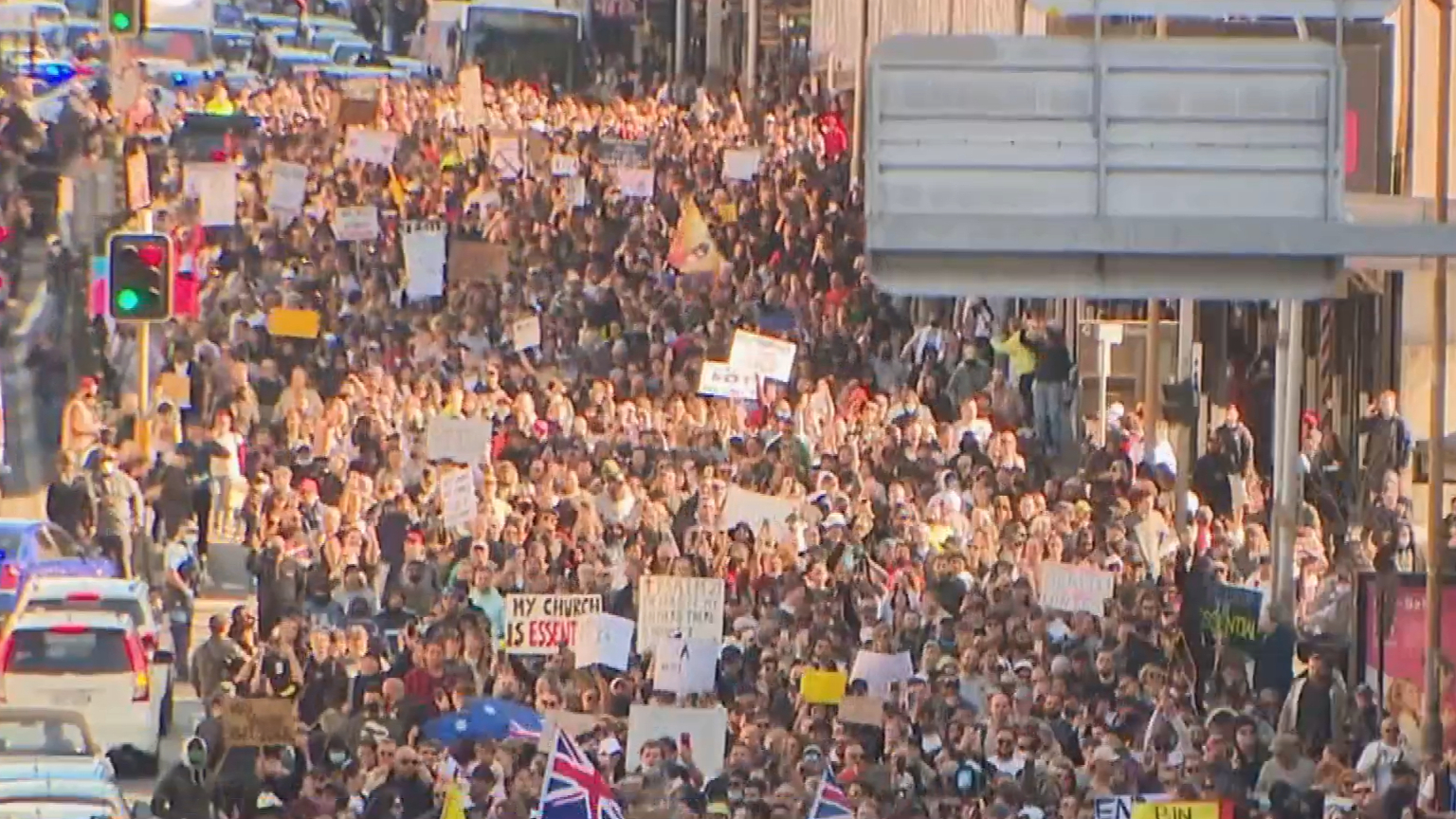 Actually, it is tens of thousands of factors, all over Australia.