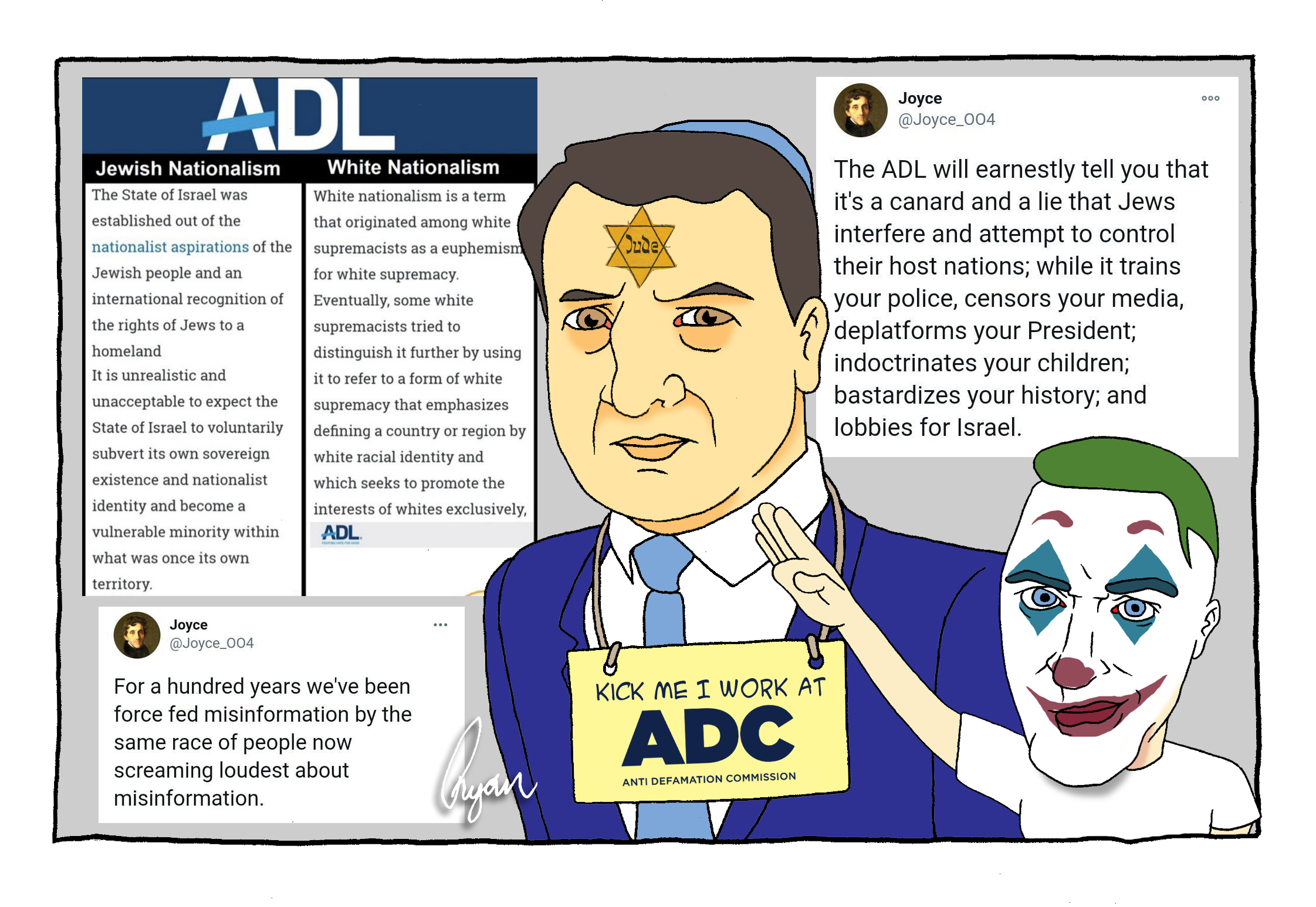 Recently, whilst rummaging through a local op-shop, I came across a book titled "The Devil That Never Dies: The Rise And Threat Of Global Anti-Semitism" written by former Harvard professor Daniel Jonah Goldhagen, whose writings have appeared in the New York Times, Los Angeles Times, Washington Post and New Republic.
Goldhagen, who is a professional Jewish libtard, outlines in chapter two ("The Jews") the following excerpt:
"We do not need to know much about Jews in order to study anti-Semitism. Prejudice is an attribute of the prejudiced people and not of their victims. This is especially true for anti-Semitism and Jews. Anti-Semites' accounts of Jews are regularly such a figment of fantastical imaginings that many anti-Semitic images and accounts of Jews, including several civilisations' principal anti-Semitic discourses, might as well be describing a people that never existed. And, as a matter of fact, most anti-Semites historically have never met Jews: the object of their canards and hatreds has been wholly invented."
To pick this apart, Goldhagen postulates that people need not know much about Jews to study anti-Semitism, then in the next breath postulates it is "a matter of fact" that anti-Semites supposedly have never met Jews.
This laughable reasoning is foundationally flawed as precedent shows us that proximity to Jews often leads to amplification of these sorts of "prejudices" being eluded to by Goldhagen.
It is often the case that pathological anti-Semites derided by International organised Jewry, often have an in-depth understanding of what Jewish identity is and how its supremacist, anti-gentile exterminationist undertones threaten Jewish outgroups.
The irony of not needing to "know much about Jews in order to study anti-Semitism" is that Jewish academics stress it is of pivotal importance that Whiteness studies need to inform the public knowing of Whites.
The pre-occupation of system approved media, such as The Conversation, is to characterise anti-Semitism as a foundational axiom of Whiteness and that all aversion towards Jewishness is a manifestation of ignorance.
What is proving problematic for Jews, generally speaking, is that as conceptual understanding on the matter grows its hypocritical facade is being eroded by the likes of Tucker Carlson, proving the point that calling Tucker 'racist' helps White Nationalists.
With the likes of Dvir Abramovich keen to cleanse the world of people who know to much, one could say the correlation of thought-crime with prison expansion will likely lead to an increase in incarceration of anti-Semites.
If the Jewish solution to anti-Semitism is, yet again, Soviet tier gulag justice, then expect to see an equal and opposite reaction take hold when conceptual understanding of the reality of "anti-Semitism" overtakes the current kosher certified Zionist occupied power structure.
Food For Thought.
To download a free PDF ebooklet of Rather Radical and Vril Vibrations or Trading HEMP for Hitler visit archive.org