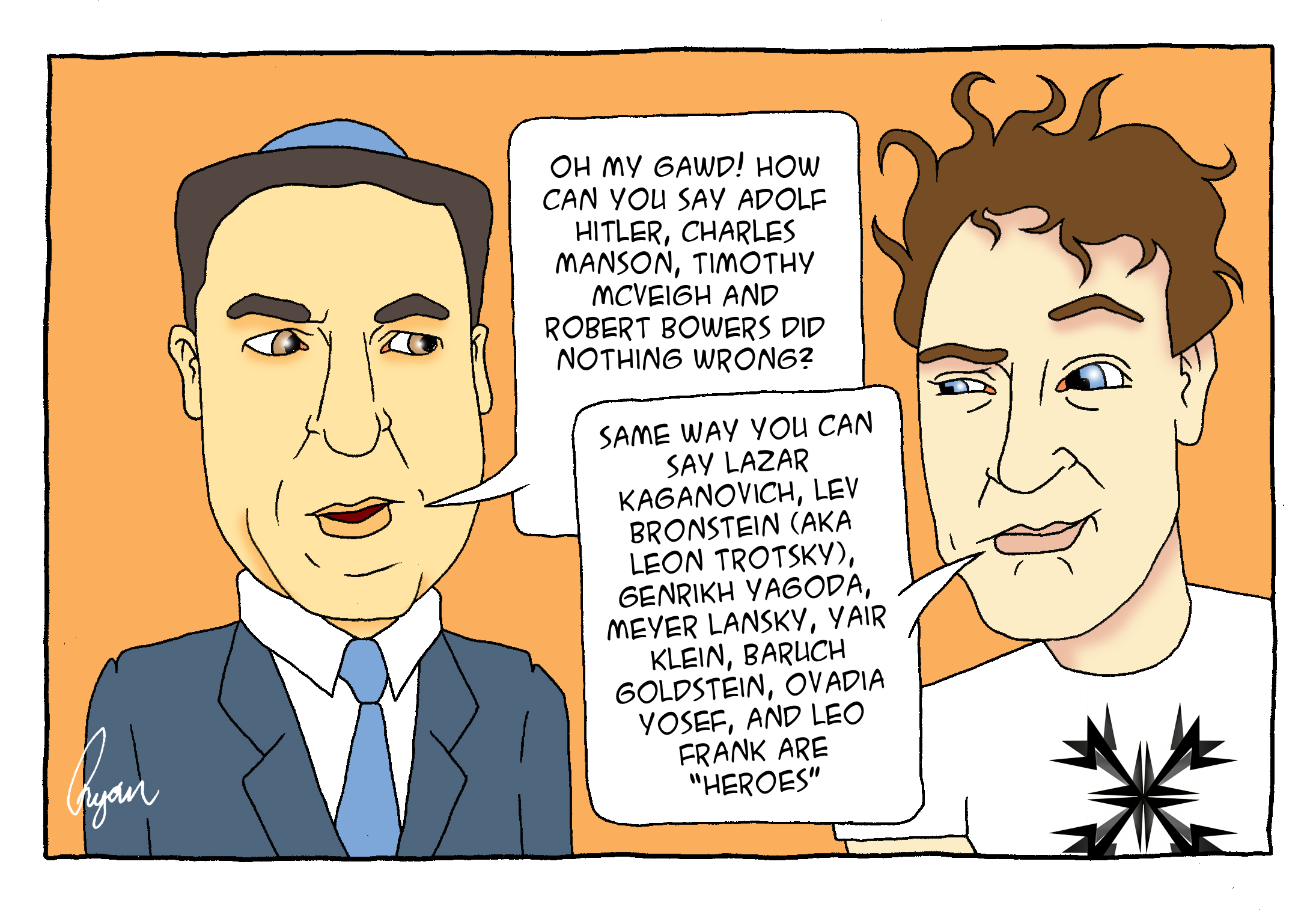 Reuters Journalist Kanishka Singh, who is as White as I am a Black transgender Muslim in a wheelchair, had some riveting insights about the White Revolutionaries waging a propaganda blitz against those Anti-Defamation League (ADL) employees with the suffix -berg, -blatt, -stein, -itz at the end of their surnames.

From Reuters:
White supremacist propaganda in the United States including racist, anti-Semitic and anti-LGBTQ messages nearly doubled last year to a record level, according to the Anti-Defamation League.
The New York-based advocacy group's data showed 5,125 cases reported in 2020, compared to 2,724 in 2019, even though incidents on college campuses dropped by more than half, possibly due to COVID-19 restrictions.
The ADL said in a report on its website that supremacist propaganda appeared in every U.S. state except Hawaii last year, with the highest levels of activity in Texas, Washington, California, New Jersey, New York, Massachusetts, Virginia and Pennsylvania.
"The barrage of propaganda, which overwhelmingly features veiled white supremacist language with a patriotic slant, is an effort to normalize white supremacists' message and bolster recruitment efforts while targeting minority groups including Jews, Blacks, Muslims, non-white immigrants, and the LGBTQ community," it said.
The ADL, an affluent Jewish private intelligence agency founded to protect Jewish child rapist/murderer Leo Frank (who urinated on the corpse of his victim), has a rich history of giving awards to Jewish mobsters like Moe Dalitz as well as other exemplary garbage predators.
You might remember the ADL from such official events as the Homeland Security Committee Joint Hearing into "Meeting the Challenge of White Nationalist Terrorism at Home and Abroad".
Basically the ADL, and their privileged Jewish supremacist base, are worse than cancer:
They are the ones driving the total erosion of free speech as well as being disproportionately over represented in violent extremist terrorism. Jewish Zionist ethno-religious extremism has been the primary agent behind open borders.
They are the corrosive force behind Tikkun Olam.
The sentiments expressed in "White supremacist propaganda" are objectively far more in line with what average working-class punters believe than anything the ADL or its various garbage golems believe, and that scares the buggery out of them.
Hence the ADL will do anything to circumvent the spread of such propaganda so as to prevent Whites uniting to flog the ZOG.
Food For Thought.
To download a free PDF ebooklet of Rather Radical and Vril Vibrations or Trading HEMP for Hitler visit archive.org