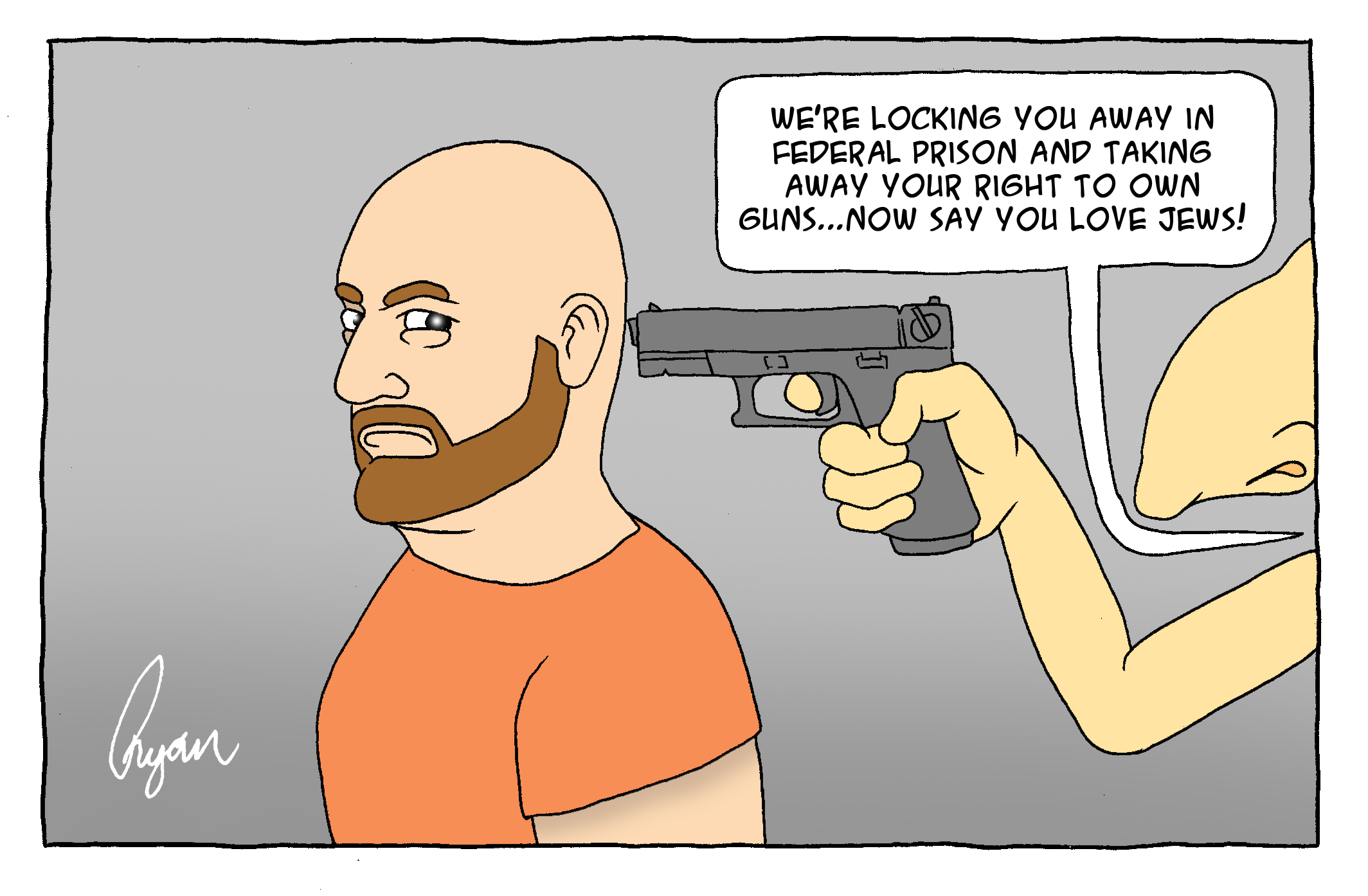 Following on from a write-up back in September last year, Christopher Cantwell has been sentenced to over three years in federal prison.

From Forbes
A judge in New Hampshire sentenced Christopher Cantwell to more than three years in prison on Wednesday for trying to extort and threaten a fellow member of the white nationalist community, the latest legal troubles to hit Cantwell, an infamous extremist whose participation in the violent 2017 rally in Charlottesville, Va., brought him nationwide recognition — and whose emotional reaction to earlier legal problems earned him the nickname "the crying Nazi."
Cantwell will serve 41 months in prison on extortion and threat charges, federal Judge Paul Barbadoro ruled, after he was found guilty last September (his lawyers did not respond to Forbes when asked whether he plans on appealing).
Cantwell has already spent 13 months in prison since his arrest. His defense attorney Eric Wolpin, had noted before sentencing:
"He has lost his house. He's sat in jail. He got COVID. This has been seriously impactful on his life,"
This kosher certified sham case pursued by the Zionist Occupation Government (ZOG) ostensibly characterized Cantwell's stalkers, who've waged an extensive non-stop campaign of harassment, as the victim.
Never mind that Cantwell's "bowl patrol" stalkers are in all likelihood protected FBI informants.
Cantwell has 14 days to file an appeal.
Food For Thought
Download a MP3 or PDF copy of 'Trading HEMP for Hitler' here.