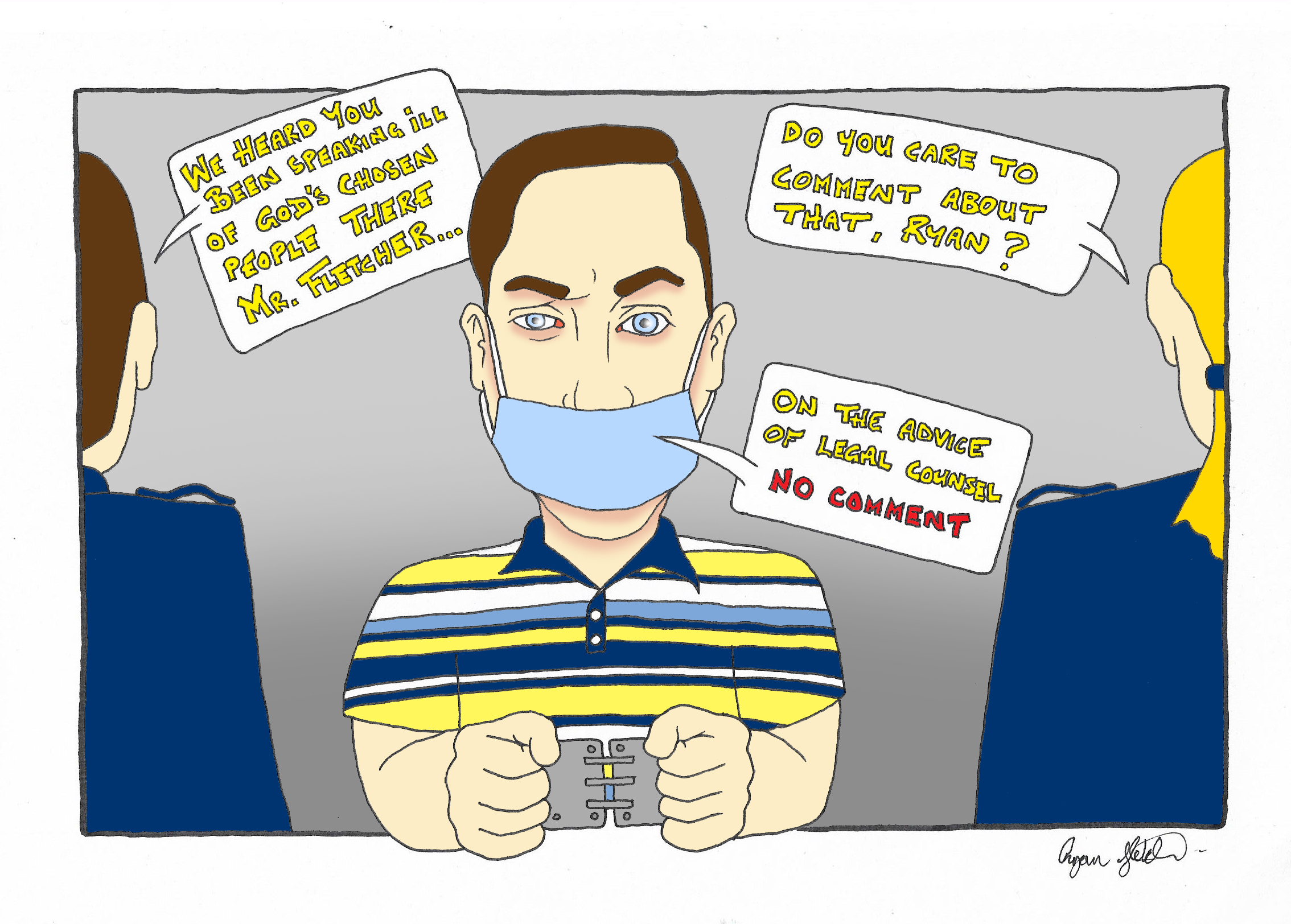 Last month, during the early stages of the U.S. Presidential election turmoil,  I received a knock on the door from half a dozen Victorian police officers who executed a search warrant pertaining to the Offence of Serious Religious Vilification and Incitement.
The warrant was served by personnel from the Security Intelligence Unit based in Docklands.
Along with my computers, phone and storage devices being seized police also confiscated my XYZ writing/art portfolios, my Christopher Cantwell signed Ralph Manheim edition of Mein Kampf (which is the same edition available at my local library) and a paperback copy of Trading HEMP for Hitler.
I was arrested, handcuffed, brought in for questioning (which as illustrated resulted in a "no comment" interview) and released shortly thereafter.
I have been waiting this last month for a brief to be issued in relation to this matter.
As this legal matter is ongoing at the moment I will refrain from going into any more detail at this time.
Due to a lack of access to a computer for a couple of weeks I have been unable to get around to publishing anything on XYZ, however have rectified that issue today.
Stay tuned.
To obtain your FREE copy of Trading HEMP for Hitler audiobook (as read by Political Pundit and Radical Agenda host Christopher Cantwell) or e-mail us at A481Designs_Publications@outlook.com.