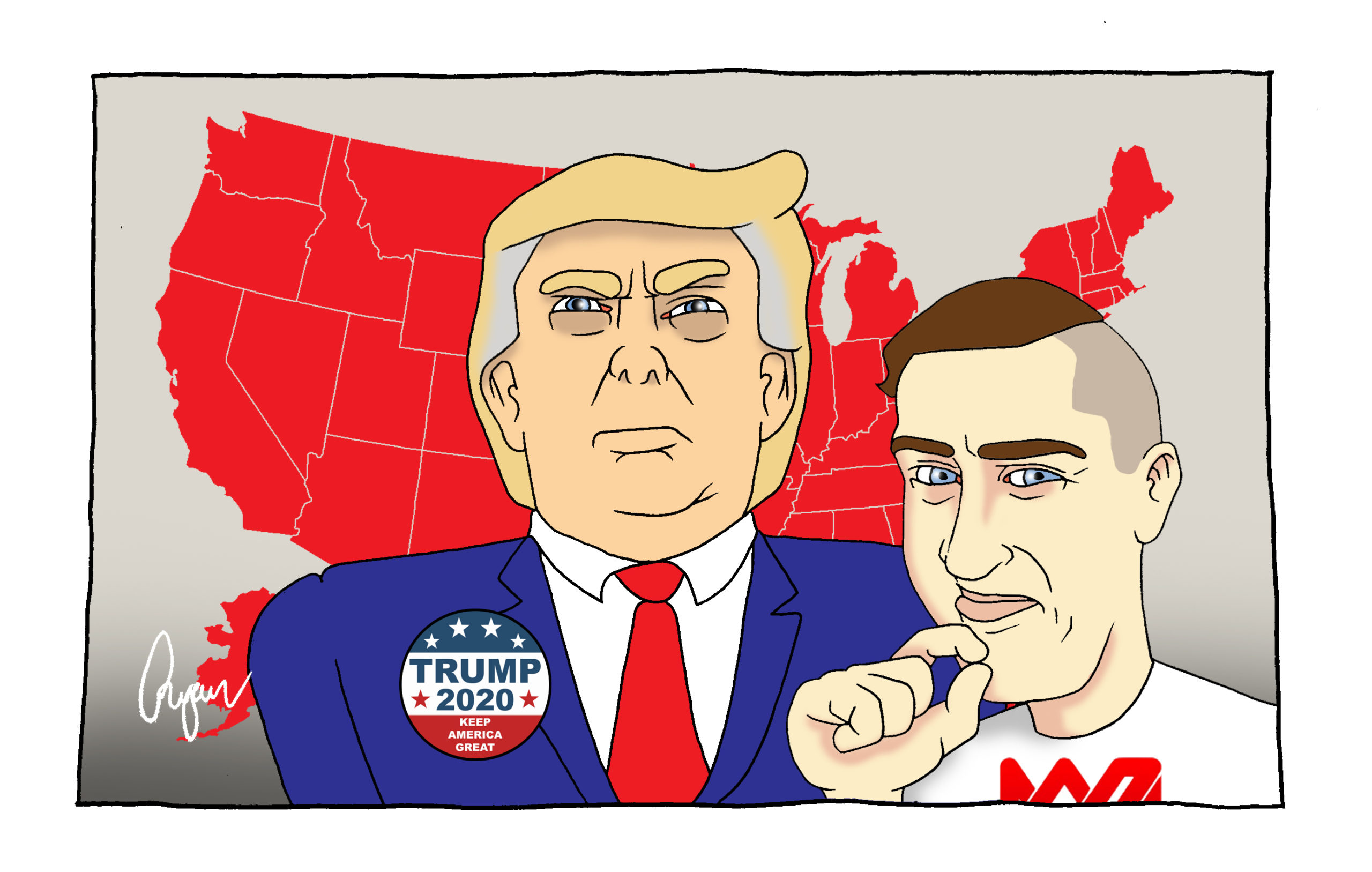 Earlier this year, before the Iowa Democratic presidential caucuses, I placed two bets on Biden to secure the Democrat nomination (totally $1188) which proved accurate:

However, given the analysis I'd seen come from Vincent James at The Red Elephants and Helmut Norpoth's model based on presidential primaries determining a 91 percent chance of Trump securing the 270 electoral college votes, I placed two bets on Trump winning the Presidential election (totalling $1385).

I'll admit the second bet was mainly instigated by this headline:

From CNN
Numerous headstones at a Jewish cemetery in Grand Rapids, Michigan, were vandalised with "pro-Trump" messages, the Grand Rapids Police Department said on Tuesday.
The desecration was found at the Ahavas Israel Cemetery just hours before President Donald Trump held a rally on Monday night in Grand Rapids.
The Anti-Defamation League (ADL) Michigan released photos on their Twitter account showing headstones spray-painted with "Trump" and "MAGA" spelled out in red paint.
We are appalled by the reported desecration of gravestones at the Ahavas Israel Cemetery in Grand Rapids, MI. We are in close touch with the Jewish community and Law Enforcement to investigate this vandalism. pic.twitter.com/mVeGrlsWxE

— ADL Michigan (@ADLMichigan) November 2, 2020


Police Sergeant John Wittkowski said the cemetery is in an out-of-the-way place, so there are no leads or video. He said the incident, which is under investigation, probably happened in the last three to five days.
The ADL said it is appalled and is working with law enforcement to investigate the desecration.
Watchya doin, Rabbi?
Now it is no secret that I've been increasingly and overtly hostile towards Trump and Biden. But when it comes to putting my money where my mouth is I'm not a senile incestual child groper like Biden.
Not to sound like too much of a two party Finkel think cultist, but when the orange Zionist gangster says "My whole life is a bet" I can relate with that over the Blue cartel's seething murderous hatred of White people.
Food For Thought.
To obtain your FREE copy of Trading HEMP for Hitler audiobook (as read by Political Pundit and Radical Agenda host Christopher Cantwell) or e-mail us at A481Designs_Publications@outlook.com.