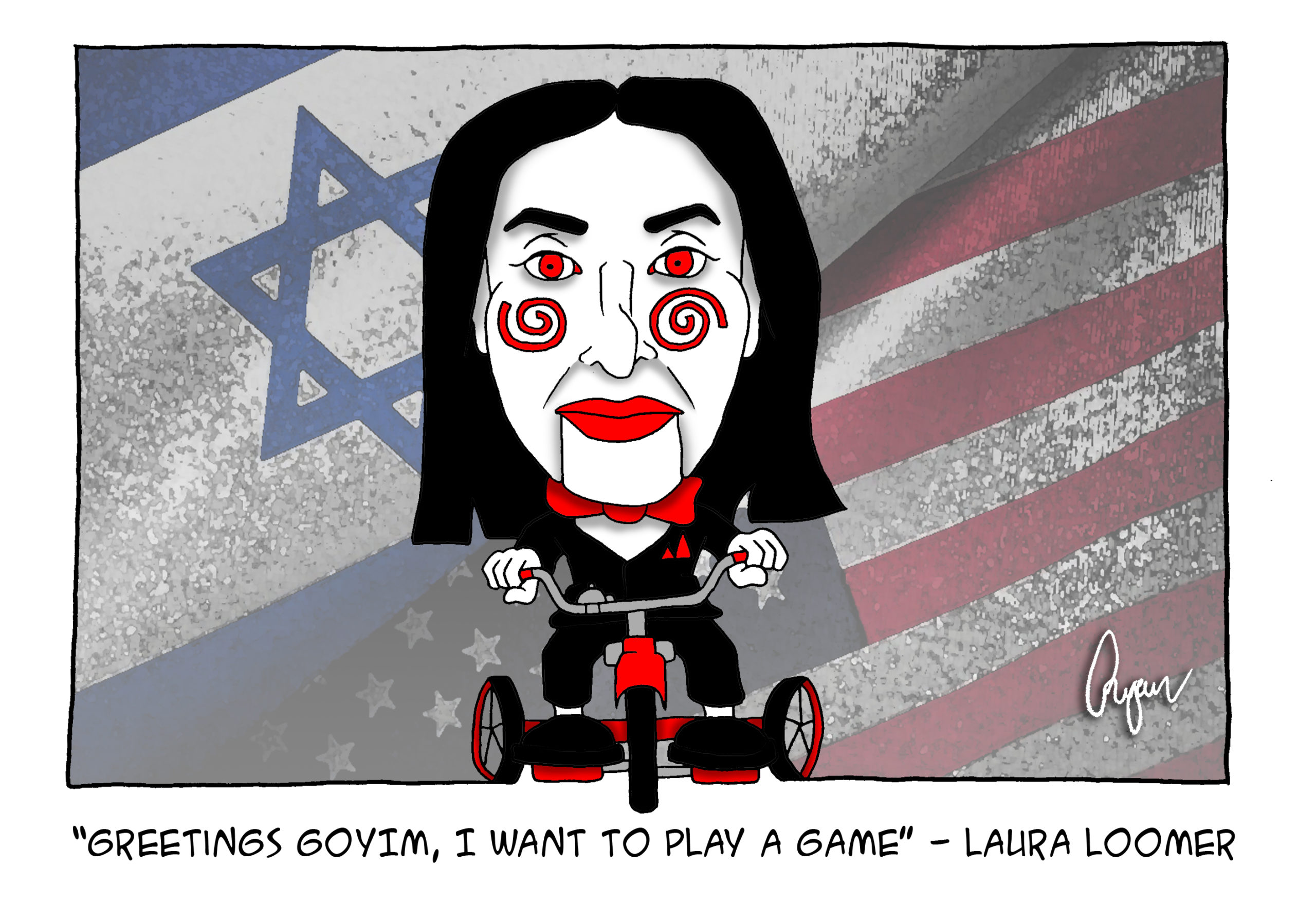 Laura Loomer, the Kach supporting Zionist psychopath who has had enough plastic surgery to look like the doll out of the horror franchise Saw, had some wins last week.

From The Times of Israel
WASHINGTON (JTA) — Laura Loomer, a Jewish right-wing provocateur known for her anti-Muslim rhetoric, has won the Republican primary in the southern Florida congressional district where US President Donald Trump votes.
Her win was swiftly feted by Trump, who tweeted and retweeted several messages of support for the candidate.
The primary win caps a rapid rise for the 27-year-old political activist, whose provocations — and the responses to them — have made her a favorite of the right wing of the Republican Party. In 2017, Loomer, who calls herself an "investigative journalist," was banned from Uber for calling on the rideshare service to allow riders to reject Muslim drivers.
Loomer, who naturally compliments President Talmud Trump and the establishment's anti-gentile tyranny, is the kind of nefarious figure needed by the Zionist Occupation Government to keep the Hegelian synthesis on the kosher approved reservation.
Such being the 33 degree normalisation out of crisis

From Dissident Mag
In light of Cybereason's background and the "acceleration" of their presence on U.S. government networks, the timing of their redoubled efforts to court the U.S. public sector add additional layers of concern given that it precedes the U.S. 2020 election by a matter of months. Since last year, Cybereason has conducted multiple simulations focused on the 2020 election, which were attended by federal officials from the FBI, DHS and the U.S. Secret Service and all of which ended in disaster. In those simulations, the 2020 election was ultimately canceled and martial law was then declared due to the chaos created by a group of hackers led by Cybereason employees.
The question is are we game enough to proverbially hack off our foot before the Purim tier politicide sought by Loomer's tribe sets in?
Food For Thought.
To obtain your FREE copy of Trading HEMP for Hitler audiobook (as read by Political Pundit and Radical Agenda host Christopher Cantwell) or e-mail us at A481Designs_Publications@outlook.com.