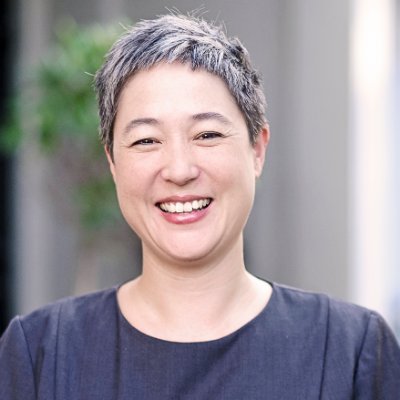 Conservatives keep telling themselves that these riots have nothing to do with race and it's all about Antifa.
As with most conservatives' beliefs, that's a partial truth suffocated under a soothing doona of self-delusion.
Yes, there is a radical, highly organised anarcho-communist syndicate who are using the riots to divide Western societies and catalyse a final Marxist revolution to birth their imaginary post-capitalist utopia. Most of them are Gen X academics, media pundits, lawyers and bureaucrats. They are based around the university campuses. They are psychologically broken with severe daddy issues. They are smelly and repulsive and sexually perverted.
He REALLY is a Freak! -> Fetish website profile of antifa professor! https://t.co/v8duLOMGSU #antifa #MAGA #cnn #msnbc #nytimes #foxnews

— ~ Billy Black ~ (@BillyBlac) October 1, 2017
The uncomfortable reality, however, is that racial hatred is at the heart of these riots. If we are going to deal with the revolutionary threat facing our societies and avoid a France 1789 or Russia 1917 happening here, we're going to have to face that reality. If we don't, we'll see mass violence across the country. Most conservatives still have no idea how possible that is, because they are passed out under that cozy doona of comfy lies.
Our universities have incubated a mentality of hatred toward Anglos, toward men, toward Christians and toward traditionally-minded folk for decades. While on the world stage the 'Free World' vanquished the Marxist threat with the fall of the Soviet Union, this was a pageant. It was a show. On the ground level inside Western societies, the Marxists had burrowed deep into the sandstone of our ivory towers and were incubating a generation of revolutionaries against the Christian social order and the men who built it.
Even their terror of a bad flu season won't stop them burning down Melbourne to stop racism.
Can you social distance at the black lives matters rallies within Australia and New Zealand? @PLR_aus explains the most effective ways to protest safely with the #COVID19 #Pandemic still raging. @Monash_FMNHS https://t.co/qnv45LcDVr

— Monash Policy Matters (@MonashPolicy) June 3, 2020
This generation is now middle-aged, and the Trump trigger has activated them. They're ready for the race war against white men.
Some of them will be out in the streets, conveniently masked, putting crowbars through conservative's heads. Others will be defending their co-revolutionaries on TV and in print, explaining that it's all about Anglo racism and Aboriginal deaths in custody and centuries of European supremacism.
Now that American cities are burning, they're inciting rioters here too.
Australia has a mandatory legal review of every death in custody. Yet, despite 432 Indigenous deaths in custody since 1991, no one has been convicted. @AJ_Whittaker explains that racist silence and complicity are to blame. https://t.co/bpRkuX8W30

— The Conversation (@ConversationEDU) June 3, 2020
Today reporter and Gamilaroi woman @boneybrooke has set a challenge for her fellow Australians: The next time an Aboriginal or Torres Strait Islander person dies in custody, will you ask why? Will you ask for justice? https://t.co/ol9j9yC3uD

— The Sydney Morning Herald (@smh) June 4, 2020
"This is what happens to our own people. This is exactly what happens. Yet we don't even talk about it. We need to start talking about the truth of history, and what we're doing wrong and how we're going to change it." https://t.co/T9SPcWj5LU

— Amnesty International Australia 🕯 (@amnestyOz) June 2, 2020
The Gov needs to listen to families of Aboriginal people who have died in custody – "The system is continuing to fail Aboriginal people…Look at what's happening on your own back door." #StopBlackDeathsInCustody#BlackLivesMatter#AboriginalLivesMatterhttps://t.co/D4oRt6GBMn

— NATSILS (@NATSILS_) June 3, 2020
There's no excuse to do nothing. https://t.co/LdAfl7Qunn

— POPSUGAR Australia (@popsugarau) June 3, 2020
This is sedition, and they can do it openly with impunity. They can lie, incite, slander, defame, and nothing happens to them.
For now.
Protests against police brutality have continued into a ninth straight night in the United States, with officials in Las Vegas charging three far-right extremists with inciting violence.https://t.co/PbmG02g3xq

— SBS News (@SBSNews) June 4, 2020
The revolutionary children of the campus Marxists have now risen to the highest levels of politics and the establishment. Some of them, such as Julia Gillard, are deranged due to a hatred for men. What we are also now seeing, however, are non-white political leaders whose hatred of Anglo Australia derives from a racial animus. They just hate white people.
NSW Greens Representative Jenny Leong, for example. She's the MP for Newtown, of course.
Thursday is the anniversary of the Tiananmen Square Massacre. Will Trump have rolled out the tanks by then? Imagine the outcry and condemnation if the actions of the US Govt towards its own people were happening in the non-'western' world. Racism infects all parts of our society.

— Jenny Leong MP (@jennyleong) June 2, 2020
Wow she really hates white people.
The chant ringing in my head: "They say accident, we say murder". This isn't just a US problem, it is a global problem, it is a serious problem in Australia. It is systemic racism, it is white supremacy, it is police brutality and unchecked power that leads to these murders…

— Jenny Leong MP (@jennyleong) May 30, 2020
Imagine for a moment if a white male MP tweeted about Asian racism constantly, which is especially ironic given that empirical research has demonstrated that Asians are more bigoted than any Anglo you're going to meet.
This 👇🏽 Systemic racism is real and not just a a US issue #blacklivesmatter https://t.co/VMttx8VZui

— Jenny Leong MP (@jennyleong) May 31, 2020
It's a race war for Jenny whether conservatives want to face that reality or not.
I AM ALSO AT A CAPS LEVEL OF EXCITEMENT ABOUT THIS!!!! ESPECIALLY BECAUSE THIS HAS ACTUALLY BEEN ALLOWED TO HAPPEN ON MAINSTREAM TV (also a bit emotional) #MasterChefAU https://t.co/lI7hEFR6K5

— Jenny Leong MP (@jennyleong) May 27, 2020
When you feel so exhausted by entrenched sexism, racism and inequality that you don't have the energy to actually do the things you know will help to break them. (🙏🏽 @renireni) pic.twitter.com/ez9V45TDf6

— Jenny Leong MP (@jennyleong) April 14, 2020
And by waging an ideological war on Anglo Australia, Jenny of course is a defender of the Chinese Communist Party.
I guess they're not racist.
Also, I am sticking to my word and learning mandarin as a way to channel my rage and hurt about anti-Chinese racism in to a new skill (can't wait to be able to do a speech in parliament in mandarin to send them in to overdrive!!!) https://t.co/xQ0lakf6JX

— Jenny Leong MP (@jennyleong) May 7, 2020
No Asian bigot's Twitter feed would be complete without some sneering at those bogan Anglos though.
The right-wing version of intersectionality 🤷🏻‍♀️🤦🏻‍♀️ pic.twitter.com/rnZwgpdHlA

— Jenny Leong MP (@jennyleong) May 9, 2020
Like OMG, do they even have a master's degree? Stupid Anglos.
It's not just Jenny, either. There is a consistent pattern of second-generation Asians here sneering at the Anglo majority.
This is the only content I am here for today pic.twitter.com/W6cXIlf7Vc

— yumichild (@yumichild) May 18, 2020
We've been hearing from the Western Marxist left for decades that 'we need to have an honest conversation about race.' They're right.
Let's do it.
Let's have that conversation.
Australia was founded by the British with a heavy dose of Irish. We're the group who created this nation. Not Hongkies. Not Indos. Not Pakis. Anglos.
During the first 150 years of this country, the imperial financial elite tried to bring in mass non-Anglo immigration. This caused riots and rebellions in the second half of the 19th century, until when the new nation of Australia was created the first piece of legislation was the White Australia Policy. That wasn't carried out due to hatred. It was done because back then we were wise and honest enough to admit that multi-racial societies, of the type created by empires, are unstable and exploitative. When a country has competing ethnic groups, they can be played off against one another for the benefit and amusement of the ruling elite.
We British deployed this strategy everywhere we ruled, and that's why now the nations formerly ruled by the British have sectarian ethnic divides. Australia wasn't just another province of the empire, though. It was another homeland for the people who built the empire in the first place, until the two world wars destroyed it.
The only way the people of the nation will defend themselves against their rulers is if they are united. Otherwise, they become proles.
Australians in the 21st century are deracinated, demoralised, degenerate proles. We are a society now in which people are at each others' throats, thanks in large part to the effects of mass immigration and multiculturalism. The natural divisions caused by ethnic diversity have been compounded by decades of cultural Marxist brainwashing in our universities, which has produced the cretins of Antifa and yellow bigots like Jenny.
The debt-fueled phony prosperity of the postwar period enabled our society to become delusional and idealistic. We were convinced that reality was whatever we wanted it to be. We let ourselves become laughingstocks, and laughed along, because why not? There was plenty to share.
Now the depression has arrived. Reality is back. As the Australian people reel from the shock of realising it was all based on debt and lies, we're going to start to notice and to care about who is for us and who is against us.
Having a Twitter feed filled with anti-Anglo bigotry might not be so funny then, Jenny.
Originally published at End Times Herald.