The race war agenda is advancing nicely.
BREAKING: man critically injured at Dallas riots

It appears he attempted to defend a shop with a large sword

Looters ran at him, then he charged rioters

They then beat him with a skateboard and stoned him with medium sized rocks

I called an Ambulance and it's on the way pic.twitter.com/kFxl3kjsBC

— ELIJAH (@ElijahSchaffer) May 31, 2020
It's very, very, very hard not to get angry. The people who started this anti-white agenda decades ago knew that. That's why they did it.
Well I know of two folks who are happy about the timing of the Minneapolis Murder …Right? @GovWhitmer and @jaydonhayden pic.twitter.com/TZMwNen0ge

— Anthony Gotti (@AnthonyGotti10) May 28, 2020
So very hard to not get really, really, really angry.
But the enemies of all humanity want that. They want us cut up into tribes and at each others' throats so we don't ask too many questions.
Questions like: Who started all this?
Who began the ideological war on Western civilisation that is now tearing American cities apart?
Who made everyone so angry at each other?
Who poured so much hatred into the hearts of black people, broken women and dysfunctional soyboys that they want to see white, Christian America destroyed?
white people going out hilariously sad pic.twitter.com/NPzwX6svSr

— TrapGawdd (@WhoDatTrap) May 31, 2020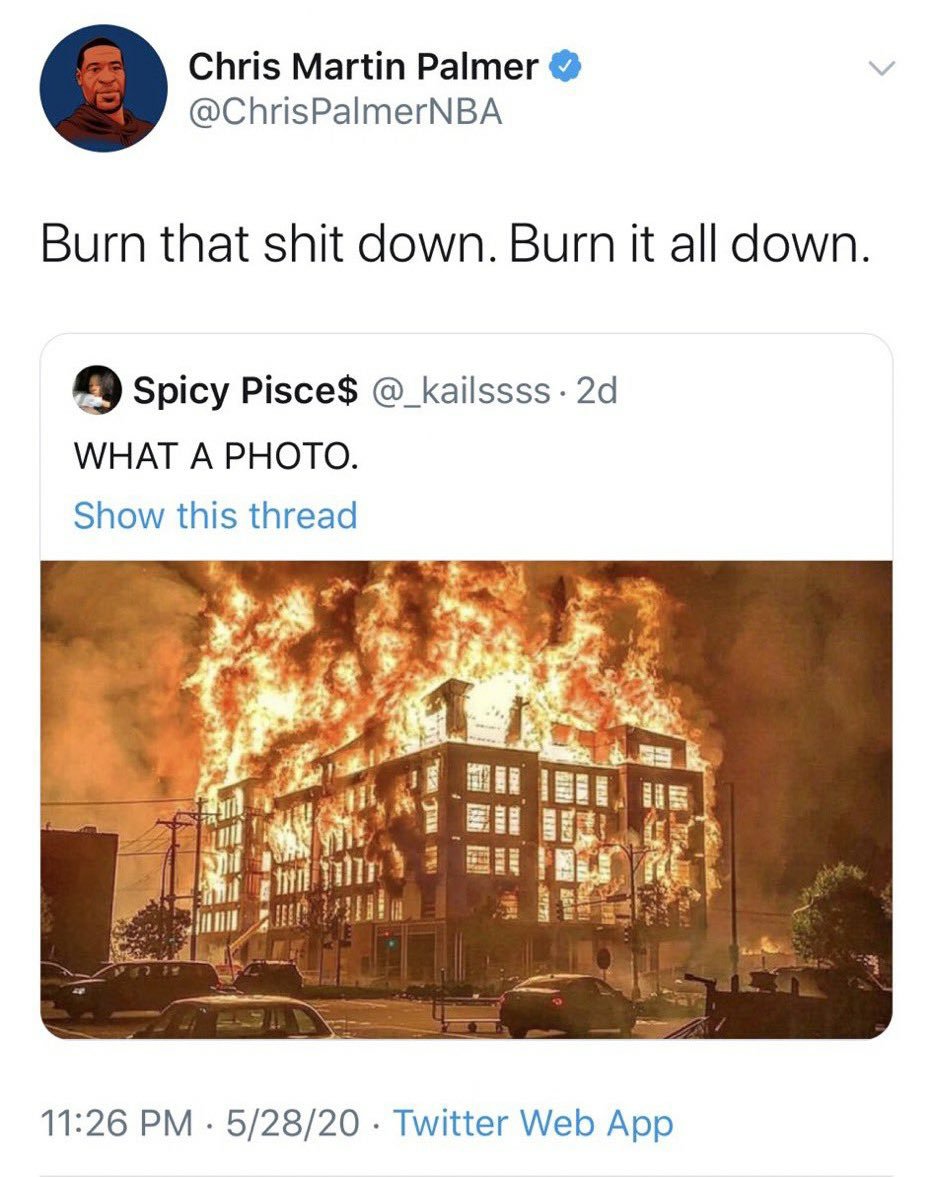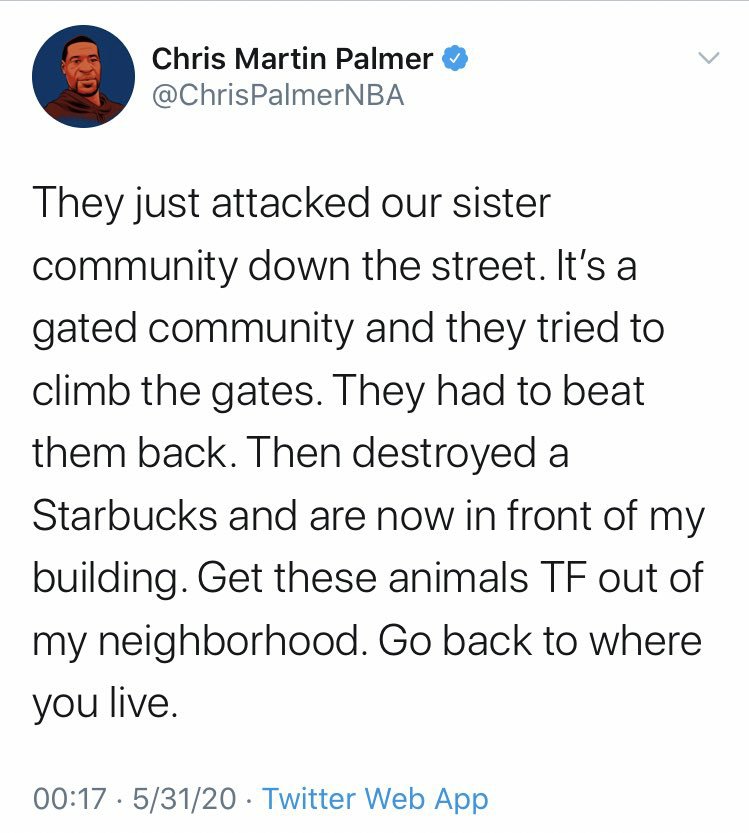 Is @CNN going to cover this? pic.twitter.com/avu5Nj0SMg

— Ryan Saavedra (@RealSaavedra) May 31, 2020
Those questions will get answered eventually. Now that millions of formerly middle class white people across the West have lost their jobs and spent two months terrified of a virus while locked down in their now-underwater houses, they're going to want to know who started all this. They're going to want to know who to get really angry at.
That process is already well underway.
We are seeing multiple videos of gangs of black people brutalizing white victims. Will any of these attackers by charged with hate crimes? Will they be charged with anything at all? Or is it open season on whitey? https://t.co/a4DaCO8ONa

— Matt Walsh (@MattWalshBlog) June 1, 2020
Protesters tackle 'Antifa provocateur' smashing pavement to throw at police during DC protesthttps://t.co/CDv8AsqvnU pic.twitter.com/Jy1uVAmKG9

— RT (@RT_com) June 1, 2020
The Orange Man has now TWEETED VERY STRONGLY that Antifa is a terrorist organisation and he is MONITORING THEM CLOSELY.
But who are 'Antifa'?
Where did they come from?
What do they believe, and why?
Maybe Jewish Twitter knows.
He is going after the Jews

The Original Antifa Was A Jewish Anti-Nazi Militiahttps://t.co/PI7q2XuDwJ https://t.co/4oxPOUYeAi

— Very Gentile – Gemaskerd (@TimDoler) May 31, 2020
Antifa are the brave Jewish people who stoped Oswald Mosley from marching. Antifa is the great red army who destroyed the Nazis. Long live anti-fascism.

— ML-UK 1312 (@MLUK1917) May 31, 2020
MAGA is hate speech. It's a rallying cry for white nationalism. It's a plea for American nostalgia – for when POCs, the LGBTQ community, Jews, and women were voiceless. It glorifies white, straight Christian male dominance. Museums will display MAGA hats next to Klan hoods. https://t.co/BiPwyanGUo

— Bess Kalb (@bessbell) May 31, 2020
To my fellow Jews,

What would have happened if more allies showed up in the streets for us during the Holocaust?

Never again is right now.

Please, show your support!

From donating and staying in to coming out to the protests, there are MANY ways to do so!#BlackLivesMatter

— CHELLA MAN (@chellamanart) May 31, 2020
If you're going out to protest

1) Wear a mask.

2) Make sure it is covering both your nose & mouth.

3) Do not take it off, or move it so that it's easier to yell chants, or whatever. Totally defeats the purpose.

A mask is part of how you take care of those around you now.

— Rabbi Danya Ruttenberg (@TheRaDR) June 1, 2020

When we, as Jews, say "Never Forget," we should mean it for everyone.#BlackLivesMatter

— jeremy taché (@jeremytache) May 31, 2020
Black Jew who does a lot of solidarity work with Palestinians here to say don't fucking vandalize synagogues you dicks https://t.co/MhKZ24GqE4

— Rebecca Pierce #BlackShabbat (@aptly_engineerd) May 31, 2020
Stick to churches, goy.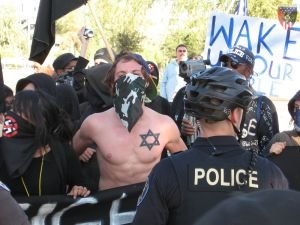 Fellow white people, just because you don't understand or haven't seen it or experienced it personally, doesn't mean it isn't real. After 2016, everyone raced to read "Hillbilly Elegy" to understand disgruntled white people who voted for Trump. Are you doing the same now?

— Julia Ioffe (@juliaioffe) May 31, 2020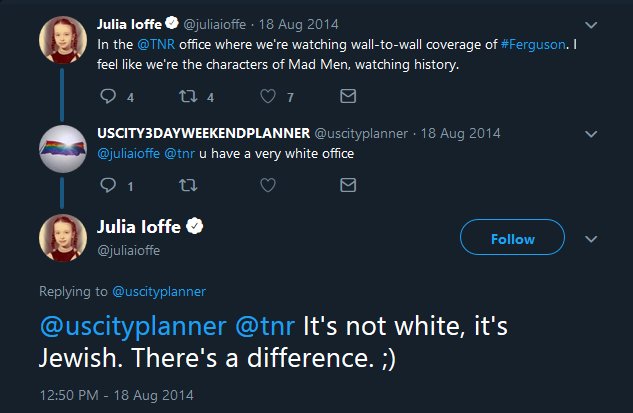 It really is a mystery.
The thing is, there's no point getting angry at anyone. Not now.
If we get angry and lash out, we'll simply feed the agenda which was planned a very, very long time ago. Our enemies are not black people or fanatical white people or even spiteful anti-Christian Jewish people.
I believe we are witnessing the end of history in real time, or at least the end of an era. The 500-year supremacy of the West is coming to an end, and with it comes civil war, unrest, famine and plagues.
I think Jesus is coming back soon. Maybe you don't. Either way, Western civilisation is coming to an end. The trend is toward chaos before a new type of order we can't yet see comes into view.
If you're a Christian, I'd argue that all the world is coming under one authority and spiritual rebellion is everywhere. Evil abounds, and the righteous have no hope. It's the beginning of the end, and it's only going to get worse before it all comes to a halt. Jesus is coming back. Get out of the cities, get your house in order, plant some food and get ready for very hard times.
If you're not a Christian, it's still the beginning of the end. The food shortages will intensify from this year as the Grand Solar Minimum deepens. The world economy will implode as the debt supernova implodes. Those who have not prepared will be made dependent upon a central bank-controlled crypto system probably linked to some form of a social credit score. After a brief but terrifying nuclear exchange, the final form of globalism will emerge based out of Jerusalem. After that, all bets are off. War with the Muslims, probably. Get out of the cities, get your house in order, plant some food and get ready for very hard times.
We have lived through a time of great delusion and decadence for 70 years now. That's coming to an end. Reality is about to smack us all in the face with righteous vengeance.
A woman in Baltimore just punched a cop in the face twice.

Don't think she was expecting to get clocked in the head from behind… pic.twitter.com/XQMCLL3RHe

— Caleb Hull (@CalebJHull) May 30, 2020
Originally published at End Times Herald.