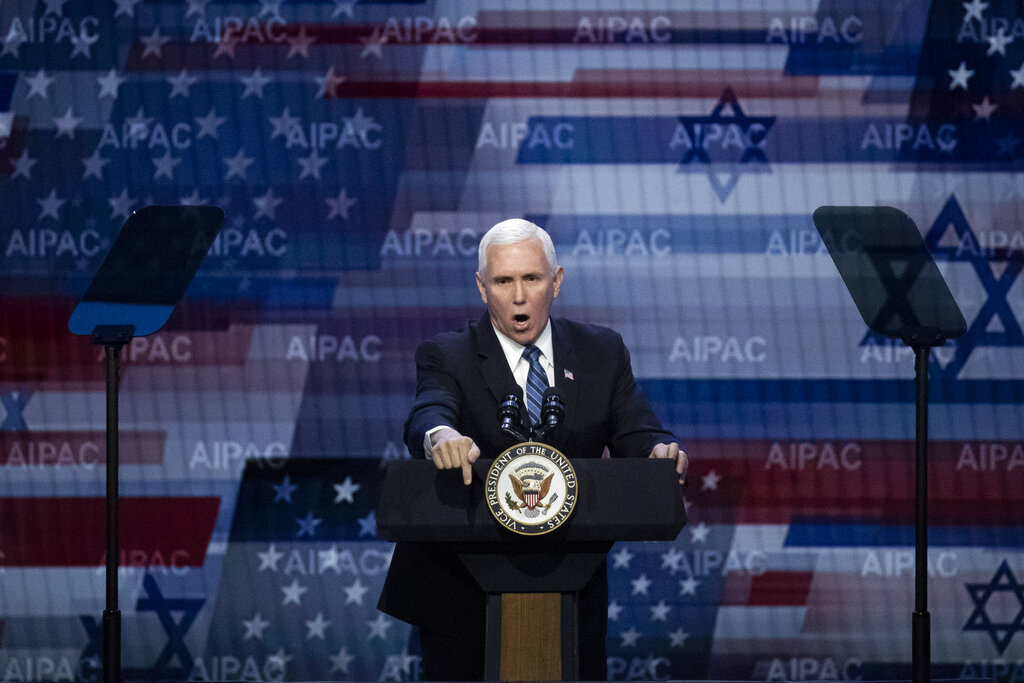 The 2020 AIPAC Conference in Washington, D.C. has exposed hundreds of senior American political leaders to potential coronavirus infection, including Members of Congress and US Vice President Mike Pence.
The incident occurred after three individuals who traveled from New York to attend the conference tested positive to COVID-19.
Attendees and speakers at the conference included the political elite of the American establishment. Senate Majority Leader Mitch McConnell and Secretary of State Mike Pompeo attended, as well as former presidential candidate Senator Ted Cruz. Senator Cruz has since gone into home quarantine in response to the risk of infection.
In total 18,000 Americans and Israelis attend AIPAC, along with two-thirds of Congress.
Important Update: Coronavirus

As emailed to Policy Conference attendees, participants, speakers, administration and Hill offices.https://t.co/0mkWeuRErA pic.twitter.com/EHl694pkgJ

— AIPAC (@AIPAC) March 6, 2020
The AIPAC Conference is one of the most important political events for both sides of the aisle in Washington, based on attendance and reach. The peak body for the most powerful lobby in America, AIPAC's press communications from the event included topics such as, 'A Strong Israel Makes America More Secure' and 'Threats to Israel: Iranian Regional Aggression'.
The organisation maintains a headquarters near the Capitol and a network of 19 regional offices across America which co-ordinate a web of political action committees to drive funding to preferred political candidates. AIPAC routinely donates to both parties, depending on the level of support of Congress members for Israel. No other foreign policy lobby approaches the power of AIPAC.
I have heard Charlie Kirk falsely claim two nights in a row now that foreign aid to Israel is justified because Israel is required to spend that money on US arms, when unlike any other country Israel is allowed to spend 1/4 of their aid on their own defense industry.

— Nicholas J. Fuentes (@NickJFuentes) October 24, 2019
The Jewish community in Westchester, New York has become a COVID-19 hotspot in America, with 70 out of the 89 New York cases of the virus as of Sunday being in the community.
The news came as Israel struggles to respond to 39 confirmed cases in the small country also dealing with a political crisis after their third failed general election. Israeli leaders have considered banning all travel from foreign countries as 100,000 Israelis remain under quarantine due to the pandemic.
Originally published at End Times Herald.