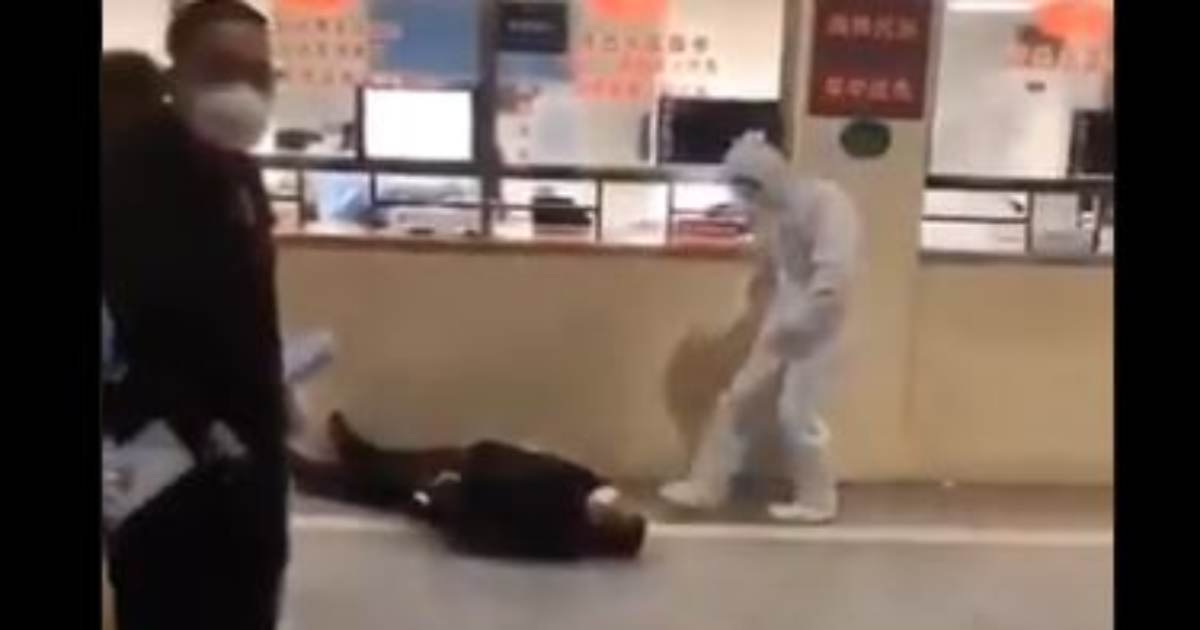 The fast-moving coronavirus outbreak in the Chinese city of Wuhan, dubbed 2019-nCoV by authorities, has now spread to eight countries according to ABC News.
At this stage, eight Chinese cities remain under quarantine. The total population under emergency lockdown is now greater than the population of Australia, as Chinese authorities rush to prevent the spread of the virus during Chinese New Year this weekend.
The Chinese New Year period, during which Chinese travel to their ancestral villages to be with family, is the largest annual movement of people in the world. In Beijing, officials have closed the Forbidden Palace and also cancelled New Year events in the city.
Although officially only 650 cases of the disease have been reported and 18 fatalities, scenes uploaded by Chinese social media users indicate a far more serious situation.
#UPDATE : Another victim of #CoronaVirus in #Huanggang #Hubei #China #CoronavirusOutbreak pic.twitter.com/rNJKAxltLg

— Albert Batlayeri🌐 (@AlbertBatlayeri) January 23, 2020
#BREAKING : At least 17 people are dead in China and more than 600 confirmed infected as the #Wuhan #coronavirus continues to spread. pic.twitter.com/kBQ7W4bw0v

— Albert Batlayeri🌐 (@AlbertBatlayeri) January 23, 2020
#UPDATE : Inside #Renmin Hospital #Wuhan #Hubei #China after #CoronavirusOutbreak pic.twitter.com/tEOMXW4mcw

— Albert Batlayeri🌐 (@AlbertBatlayeri) January 23, 2020
In #Wuhan. The patients who have been diagnosed precisely are transferred to the hospital in a plastic tube. #coronovirus #CoronavirusOutbreak pic.twitter.com/S8PR2sObiC

— Wuhan Leaks Live (@leaksit) January 24, 2020
"On the evening of 1/23, fever patients were still waiting inside and outside #Wuhan Hospital, and news of insufficient drugs continued to be heard in the hospital." #CoronavirusOutbreak #nCoV2019 https://t.co/8AeihbqMBU

— nCoV2019 (@V2019N) January 23, 2020
In #Wuhan, there are fights during shopping due to the increasing vegetable prices in the markets and the fear of famine in the city!#coronavirus has taken the city captive! pic.twitter.com/FwrW7pLAzP

— Wuhan Leaks Live (@leaksit) January 23, 2020
Coronaviruses are particularly alarming for global health authorities due to the lack of any vaccine or treatment for the diseases. Earlier outbreaks such as SARS and MERS were more successfully contained in their early stages than the current Wuhan coronavirus.
Scientists are confident they have identified the source of the illness, which first appeared December 31 2019 in Wuhan, as originating from snakes sold at a wet market for illegal meat. The market in question sold wolf cubs, salamanders and koalas for human consumption.
The meat market in Wuhan believed to be the origin of the new Chinese virus sold slaughtered animals likes wolf puppies, rats, foxes, porcupines, peacocks, salamanders and more. #China https://t.co/iIRkwXIt16

— Andy Ngo (@MrAndyNgo) January 22, 2020
This outbreak, along with SARS nearly 20 years ago, shines a critical light on the Chinese cultural practice of eating animals which other cultures consider taboo.
Wild nutrition culture of China puts all the world in danger. Boycott could be request against China by all people of the world. Sorry for disgusting video. #coronovirus pic.twitter.com/uF3GoPuEtQ

— Wuhan Leaks Live (@leaksit) January 23, 2020
Some Chinese men like to eat baby rat alive #WuhanCoronavirus #coronovirus #CoronavirusChino #CoronavirusOutbreak #Wuhan pic.twitter.com/pSd6c3OL1B
— phsphd (@phsphd1) January 23, 2020
The Wuhan coronavirus also aligns with findings by scientists in 2017 that the decline in solar energy output during the current Grand Solar Minimum would correlate with a likely increase in pandemics.
Originally published at End Times Herald.