Disturbing images have emerged on social media of empty supermarket shelves in the Sydney CBD as shoppers clear them out of disinfectant wipes, hand sanitiser and face masks.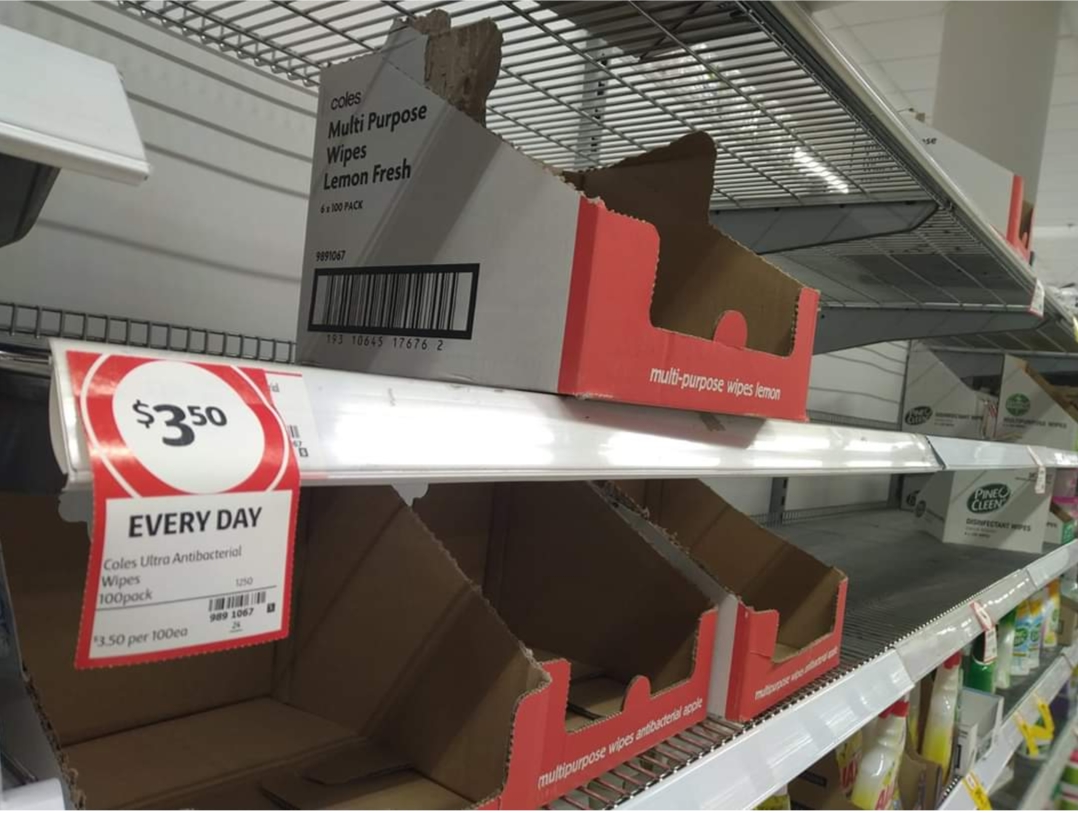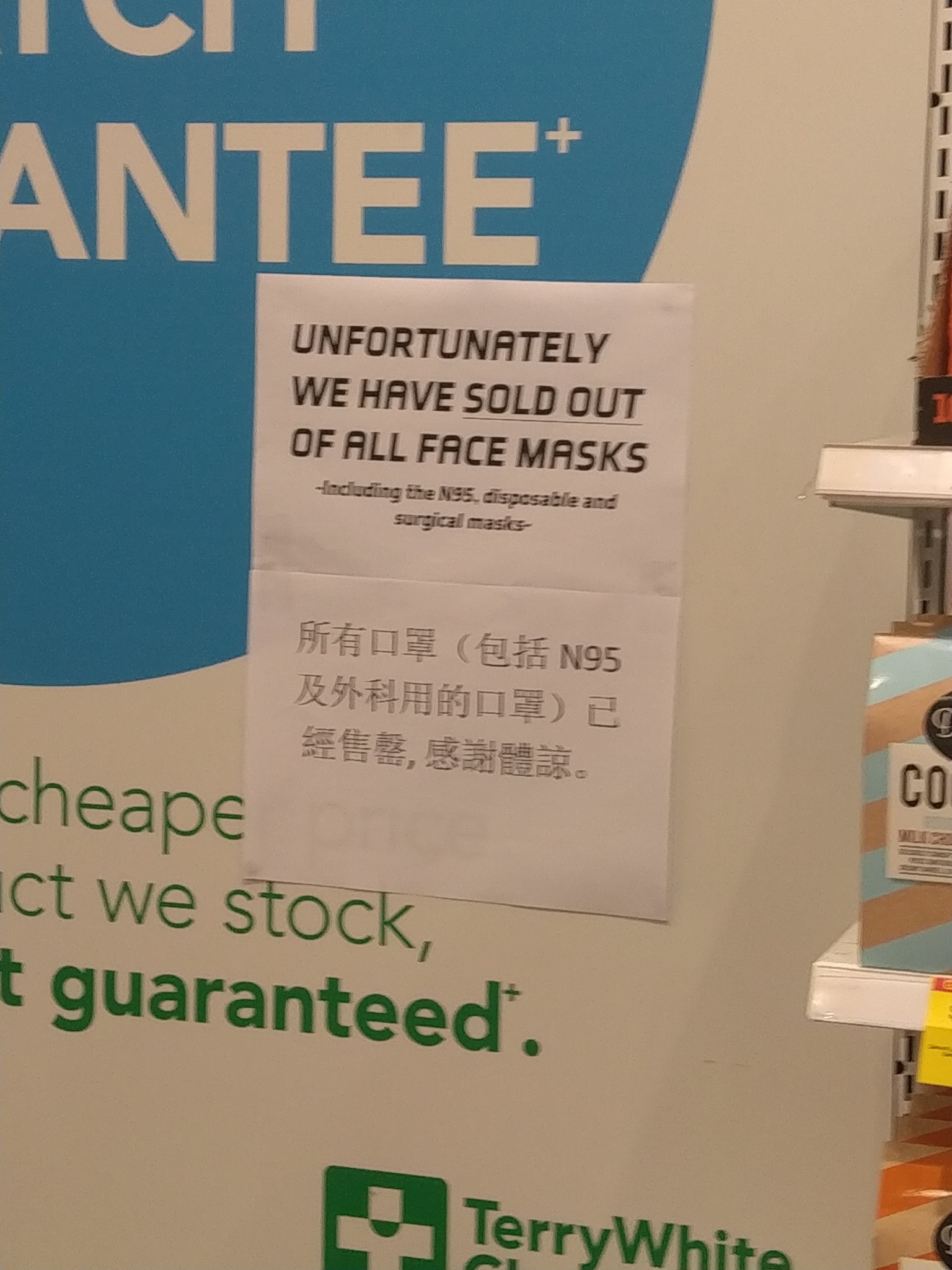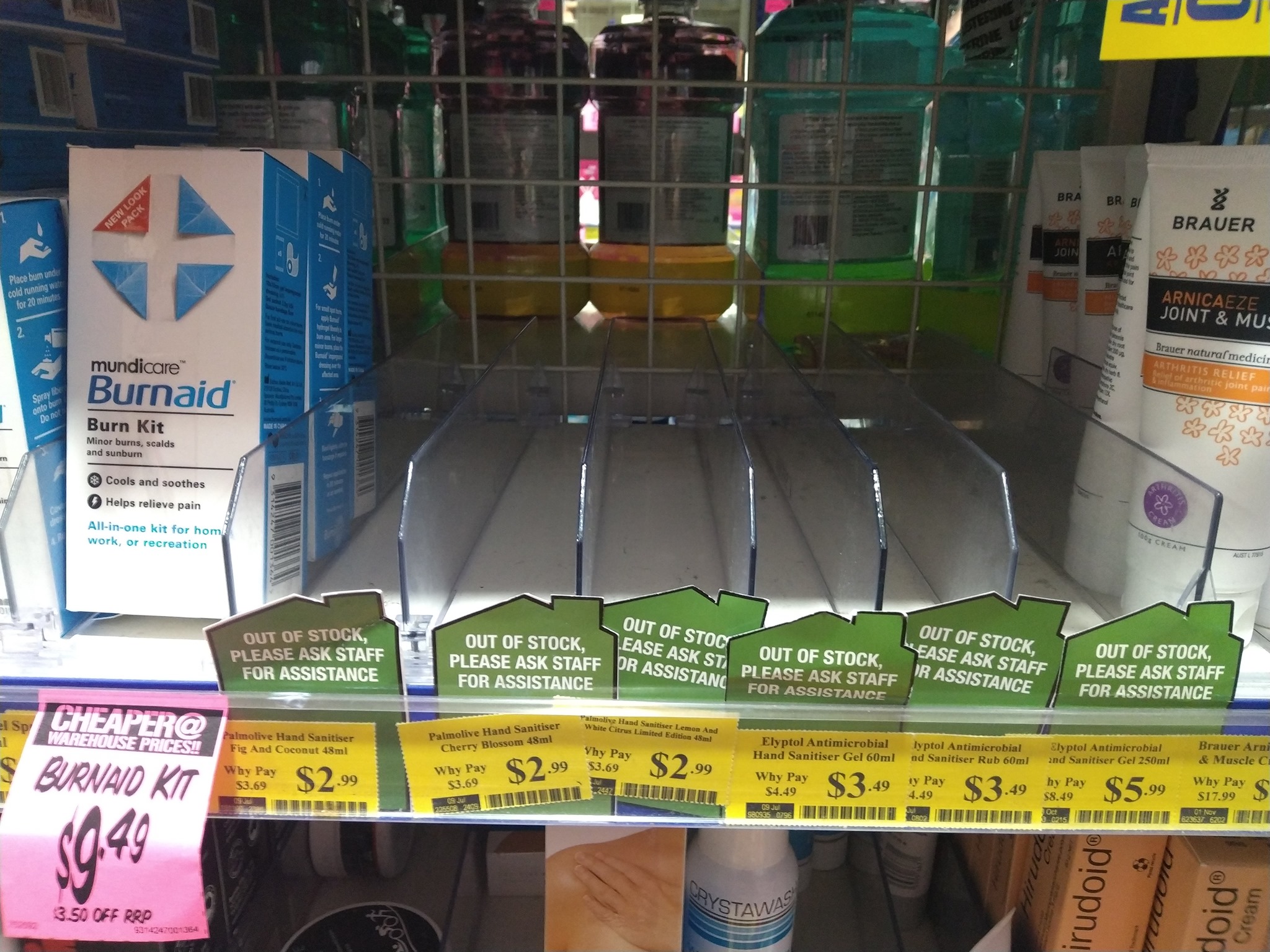 The images were uploaded on the evening of January 27, and follow on from images of Chinese supermarkets stripped bare by panicked citizens in response to the Wuhan coronavirus outbreak this month.
Residents left in Wuhan — which China quarantined to stop the coronavirus — are desperately stockpiling food and fuel, leaving empty shelves and prices skyrocketing https://t.co/0txLi0cA7r

— Insider News (@insidernews) January 23, 2020
From our reporters at the front line in #Wuhan:
Wuhan is eerily quiet today. Supermarket shelves were left bare after the city's residents rushed to stock up on essentials as the lockdown set in. #WuhanCoronavirus #coronavirus pic.twitter.com/3MCgdC8L7k

— Caixin Global (@caixin) January 27, 2020
The city of Wuhan, with a population of 11 million, remains under quarantine, along with 12 other Chinese cities. 56 million Chinese are currently in lockdown across the country.
There are now 3000 confirmed cases of Wuhan coronavirus worldwide, and 80 fatalities, although experts such as the Head of Hong Kong University Medical School Gabriel Leung are warning the real figures are likely much higher.
HKU Med School head Gabriel Leung apologised again for his inappropriate comment made on Friday that he and officials couldn't speak with mask on . pic.twitter.com/qRDsr3O2h3

— Xinqi Su 蘇昕琪 (@XinqiSu) January 27, 2020
As alarm about the outbreak spreads globally, authorities are providing mixed messages to the public. While Australian authorities reassure the public that the disease is only transmissible once symptoms appear, the Director of China's National Health Commission, Ma Xiaowei, has warned that the infection may spread without carriers displaying symptoms.
The political response has been to reassure the public and minimise the threat, however some leading epidemiologists are breaking ranks to express their concerns. Harvard epidemiologist Dr Eric Feigl-Ding described the virus as "thermonuclear, pandemic-level bad".
I'll be honest – as an epidemiologist, I'm really deeply worried about this new coronavirus outbreak. 1) the virus has an upward infection trajectory curve much steeper than SARS. 2) it can be transmitted person to person before symptoms appear — I.e. it is silently contagious! pic.twitter.com/5Kjo6DkbQj

— Dr. Eric Feigl-Ding (@DrEricDing) January 23, 2020
Schools in NSW have taken the preventative step of requiring students who have visited China recently to provide a medical certificate before returning to school.
Due to the dual-language signage appearing in Sydney from the shortages, it is clear it is Chinese residents of Australia who are stripping shelves of health and medical supplies. This raises troubling issues for Australians in the face of a rapidly spreading global outbreak.
Recent decades have seen the growth of 'daigou' shoppers; Chinese expatriates who work as personal shoppers in Australia for friends and associates back in mainland China. These daigou personal shoppers usually focus on items such as infant formula, food and healthcare products to meet the needs of mainland Chinese unable to trust local brands. These items are then shipped via regular postal services directly to the Chinese purchaser. Such Chinese consumers are often willing to pay premium prices for Australian products they can trust.
As the coronavirus outbreak spreads in China and more Chinese find themselves unable to access the health and sanitation products they require, they will look to access daigou shoppers abroad in record numbers. This will put enormous strain on Australian health and medical supplies just as Australians may urgently need such items for ourselves and our families.
Dave Lee, who captured the images of product shortages in Sydney, is an Australian independent journalist who has been following the impact of Chinese influence in Australia closely.
Originally published at End Times Herald.