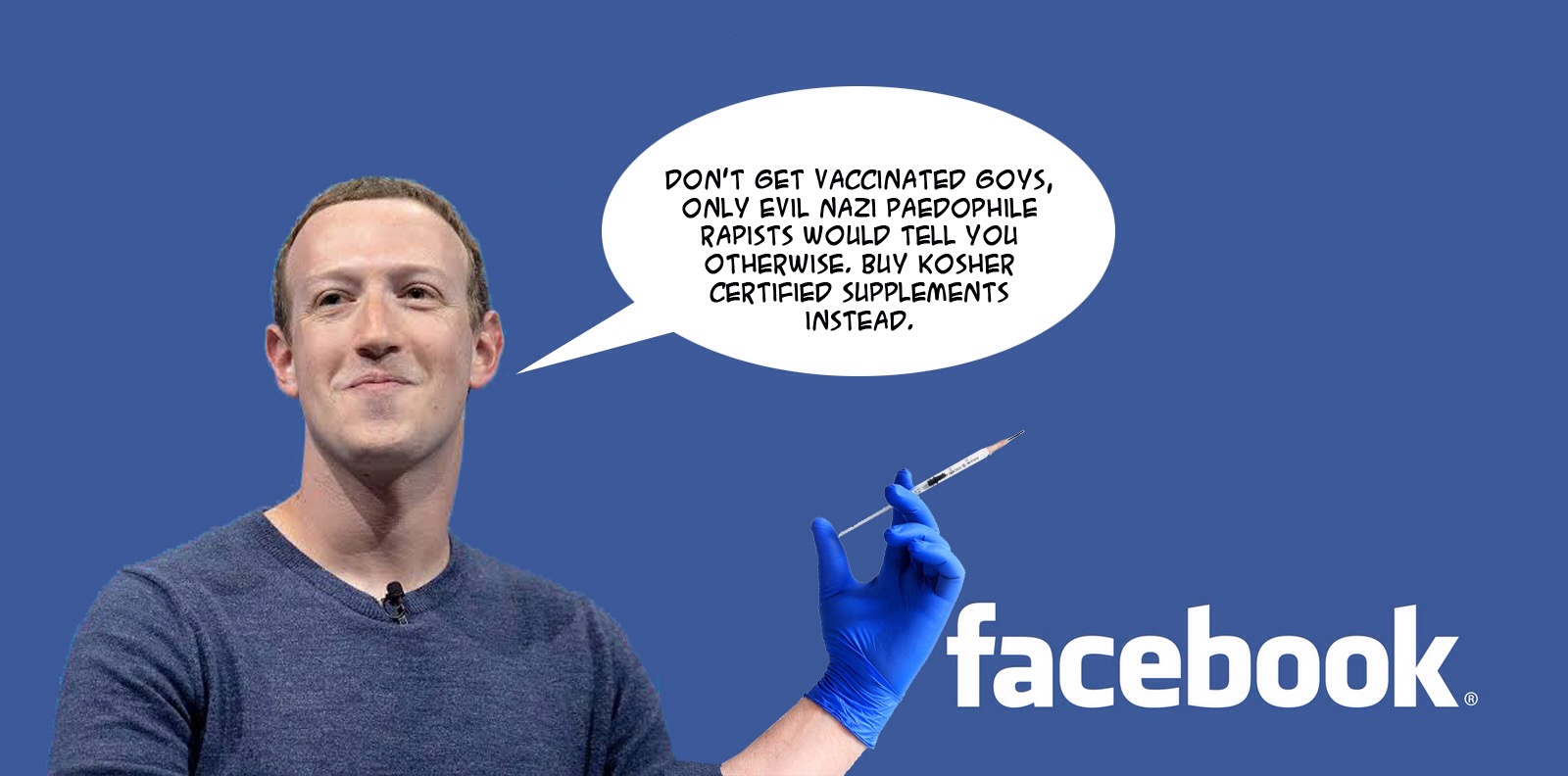 While reading the Sunday Herald Sun after work this morning I came across an article titled 'Facebook is still spreading anti-vaccination ads, recommending groups after promised crackdown'. It reinforced some of the points made by The Daily Beast last month:

Daily Beast reports:
Facebook promised to institute a stricter policy on anti-vaccination misinformation in ads back in February, a policy it expanded sitewide in March. That crackdown, however, appears to be penalizing some legitimate healthcare providers while letting some anti-vaccine conspiracies slide, even as the United States faces its largest outbreak of diseases preventable by vaccines in decades.
This month, the Idaho Department of Health and Welfare, the state's official health department, bought 14 ads to promote a statewide program providing free pediatric vaccinations. Facebook removed all of them.
During the same time period, Children's Health Defense, an anti-vaccine nonprofit founded and chaired by the nation's most prominent vaccine conspiracy theorist, Robert F. Kennedy Jr., successfully placed more than 10 ads stoking unfounded fear about vaccines and other medical conspiracy theories. Some of the ads skirted around their intent, and some did not: One promised to reveal the truth about the "MMR Vaccine's Poison Pill"—the commonplace vaccine against mumps, measles, and rubella. It reached between 10,000 and 50,000 people, and Facebook took in between $100 and $500 for the ad.
Meanwhile in Israel….

News Anway reports:
JURAVIN RESEARCH found that across the globe, vaccines are not as common as you think. Almost no country has reached the 95% participation rate necessary to achieve the "herd immunity," except Israel. The anti-vaxx movement has successfully planted roots in many countries in Europe as well as the United States.
What country is the most successful in vaccinating? Don Juravin answers that one of the best-vaccinated countries in the world is Israel.
Here's a riddle for you: Why would Facebook be telling Europe and America it's a good idea not to get vaccinated (while Israel has the best immunisation rates), as they blacklist dissident pro-White voices as "coordinated inauthentic behaviour" or "hate speech"?
To obtain your FREE copy of Trading HEMP for Hitler audiobook (as read by Political Pundit and Radical Agenda host Christopher Cantwell) or e-mail us at A481Designs_Publications@outlook.com.