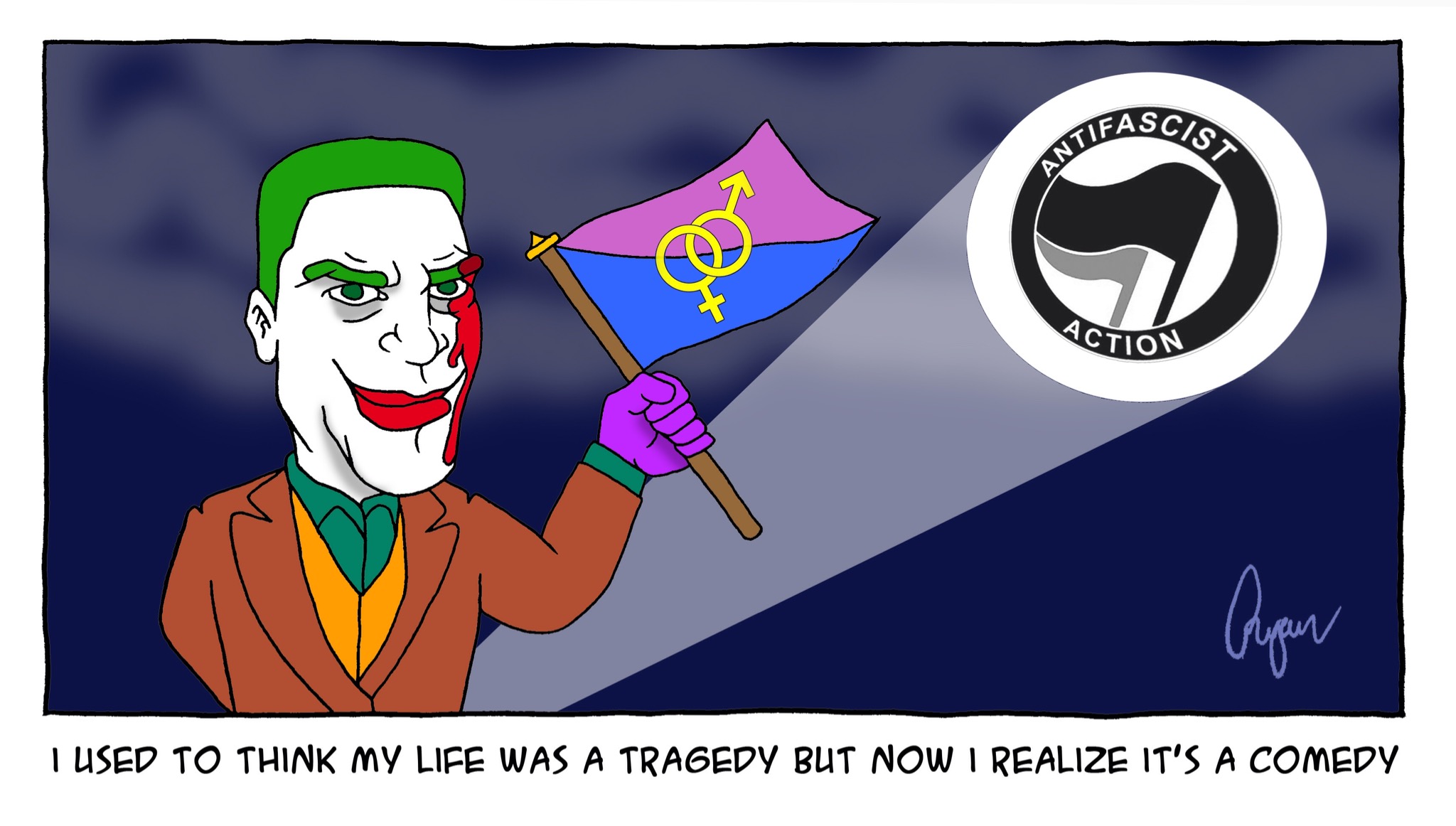 Following on from my previous Food For Thought, call me crazy (and to be fair I know psychosis like the back of my hand) but I find myself partly agreeing with The Sydney Morning Herald yesterday (shocking I know):

The Sydney Morning Herald reports:
I would say that matters because it feels like a more accurate reflection of the national and international mood than, say, the Avengers movies. Many of us don't feel like flying into space or wielding magic hammers or throwing two-tonne cars. We don't feel powerful: we feel powerless. We feel like things are changing too fast. We feel undervalued. We feel like we can't connect to other people. We feel like we are just one bad day away from disaster.
In fact, we feel more like Phoenix's Arthur Fleck, a failed comedian slowly driven mad by the cruelty of the world, in this case encapsulated in dirty, crime-ridden, unfeeling Gotham. We know he's had a bad day somewhere. As the internet meme goes: in 1989 you create the Joker by throwing him into chemical waste. In 2019, you create the Joker by throwing him into society.
In a day and age where the ANTIFA allied kosher corporate media engages in normalisation rhetoric for the batty black bloc's proliferation of paedophile "pride", our society is "dirty" and "crime-ridden" specifically because "anti-fascists" (who think they're Batman) are provided impunity to assault those who go against globohomo hegemony.
Ergo the Pepe-posting White cis male Honklers are a Joker-esque anti-hero:

Boston Herald reports:
Chants of hatred and disgust were tossed across police barricades between protesters and supporters of the Straight Pride Parade on Saturday which ended in 36 arrests and 4 injured officers, according to Boston police.
Tensions flared in the crowd of about 200 people which was composed mostly of counterprotesters and peppered with far left groups like Antifa. The controversial parade garnered national attention since its inception in June.
"We're covered in black so when we attack these guys we can't be prosecuted," said Jon Crowley, an Antifa member who told the Herald that he felt violence was the only way to deal with the people marching in the parade, which went from Copley Square to City Hall Plaza. "They are fascists, 100%. How else are you going to get them to shut up?"
The awkward moment when a black clad retard with a Batman complex openly admits his punches are the punchline to a bad joke.
Food for Thought.
To obtain your FREE copy of Trading HEMP for Hitler audiobook (as read by Political Pundit and Radical Agenda host Christopher Cantwell) or e-mail us at A481Designs_Publications@outlook.com.