Cricket is the greatest sport in the world. Everyone who has not grown up with cricket scoffs at that notion. Everyone who grew up bowling all day in the nets on summer holidays to your mates in 40 degree heat knows the truth of that statement. Cricket is the greatest game because cricket reflects life, not over a 2 hour period but a 5 day one. A 2 hour period is a battle. A 5 day length of time for one sporting match is a war. And 5 matches over a summer for one result is a lifetime.
Hence, cricket is life.
Over the last 4 days I have watched the greatest cricket match and thus the greatest sporting clash that I have ever seen. And my team lost at the last gasp. And my team could well argue that they had the match stolen from them by an exceedingly poor umpiring decision.
And I do not care because England did not win the match today; test cricket did.
On day 1 of this 3rd game of the Ashes series, Australia batted first and posted a paltry 179 runs. The background to the match is important. The Ashes is a test series that only takes place between Australia and England. It occurs usually every 2 or 3 years and the 2 countries take turns to host it. Australia won the last series in Australia which means that England have to win the series to regain the ashes. If the series is drawn then Australia retains the ashes by default. So 5 matches in England to decide who holds the urn for the next couple of years.
Believe me, this is big sporting territory. The Americans laughably call their sporting finals "the world series" of whatever discipline is in the making, even though no other country takes part. But cricket is huge in many parts of the world and it doesn't get any bigger than this.
Australia won the first test convincingly. So one up for the defending visitors.
But there were a few interesting points to come out of it. Australia has 3 players returning from suspension and disgrace, one of whom, Steve Smith, is rated the best batsman in the world. But England have uncovered a bowling phenomenon in the young and lanky Jofra Archer who has been terrorizing the Australian batsmen with the most accurate bouncers that I have seen since the days of Joel Garner.
The first 2 days of the 2nd test at Lords were mostly washed out, but even though the match was drawn the scene was set for a fascinating 3rd test. Jofra hit Smith twice, once on the arm and once on the helmet, which forced Smith to temporarily retire hurt. He came back to play but the next day he was diagnosed with delayed concussion and he was ruled out of the 3rd test. This was critical as Smith was the only Australian batsman who had been firing up to this point. A replacement was brought in for the 2nd innings of the 2nd test, one very young Marnus Labuschagne who acquitted himself extremely well in the circumstances.
So the series was 1-0 after 2 games and off to Leeds we went for the 3rd test. As I already said, Australia scored a very low total in their first innings with the only batsman who stood up being Marnus Labuschagne on 79. But then England came out the following day and were bowled out for a dismal 67. In other words, Labuschagne scored more than the entire English team in the respective first innings.
Australia batted again and scored 246, leaving England with 359 to win. By now we were well into the 3rd day, Saturday for those who are still interested. In the entire recorded history of the game, England had never made a 4th innings run chase of this total. The best that they had done was in the low 300s over 100 years ago. In other words, put your money on Australia.
England came out to bat late on the 3rd day and quickly lost their 2 openers for very few runs. The captain, Joe Root and 2nd drop Joe Denly got things under control but it was brutal batting against an Australian bowling lineup that was on fire on a typical English pitch that was swinging like a 50+ Tinder party. Denly got his 50 but was out late in the day and Ben Stokes came out to bat. And by bat I mean survive. Stokes had to ensure that he did not get out. He ground out a measly 2 runs while facing over 60 balls until play was called at 7pm on the 3rd day. This was the cricket version of the siege of Tobruk.
At the start of play on day 4 Root and Stokes were still there and England had 7 wickets in hand. Australia were still the firm favorites but even more so when Root was out for 77 early in the session. Australia now needed only 6 wickets while England still required over 200 runs. But this is where Stokes played what is simply the best innings of any batsman that I have ever seen. Carefully and with great patience he used his fellow batsmen to keep the score ticking over. Even so, by mid afternoon Archer holed out to the deep, Broad got trapped LBW and there was only one batsman left to play; the very unbatsman-like Jack Leach.
With 76 runs to win and no remaining wickets in hand, Stokes went into overdrive. He had nothing to lose and so he played that way. He hit a 6 and another 6 and then another 6. And from one moment to the next the game changed; the crowd, which up to that point had merely been vocally supporting a lost cause, now the crowd started to believe. To believe is the worst because you do not want to believe only to have the chance stolen from you. That is worse than remaining in blissful certainty that you are merely going to lose in a noble way. But Stokes gave them belief and he gave them hope. And then he gave them victory.
He smashed his way to the total while keeping Leach as far away from the strike as possible. It was controlled and ruthless batting. He took Australia apart but while doing so he still was not believing that he could win; he was just doing what his instincts told him was right. In other words, he had no other choice.
When the deficit got into the single figures Stokes bearing suddenly changed. Now a win was very possible which meant that he now had everything to lose. He misjudged an over and instead of scoring a single off the last few balls he left Leach down the other end of the pitch. This meant that Leach, who all the while had faced only a dozen balls, now had to begin a new over on his own. Every time Leach had to face up he took a moment to re-polish his spectacles, surely the most fitting sponsor ever for a game. As I watched Leach take strike on the television I could see that he was visibly shaking from the stress of the situation. Like a machine gunner whose gun was overheating as the enemy infantry pushed on and on. But he held firm. Hold fast, young man. Hold fast.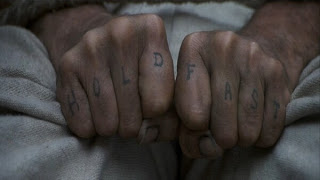 It was nail-biting stuff and by this stage I was rooting for England. Because cricket is a special game and this was a fairy tale ending that was happening before me. And because the 20,000 strong crowd had cheered every block and defensive stroke all day. And because if England won then the series was still alive.
But mostly because test cricket brings out the best in people. If Western civilization falls then the biggest loss will be the game of cricket.
Stokes hit a 6 to bring the deficit down to 2, and then a mis-field and a poor umpiring decision left everyone holding their head in their hands. And then Leach got his first run of the match to tie the scores. Finally Stokes hit the winning runs with a mighty 4. I have never seen anything like it. What a game.
So we have 2 games to play with the series tied at 1-1. England have to win both of the remaining games to win the ashes while Australia only has to hold on for a draw. But whatever the result, cricket wins. Cricket played by men. For cricket prepares men for the real thing, because cricket is the real thing.
toxic masculinity …
This article was originally published at https://pushingrubberdownhill.com/, where Adam Piggott publishes regularly and brilliantly. You can purchase Adam's books here.