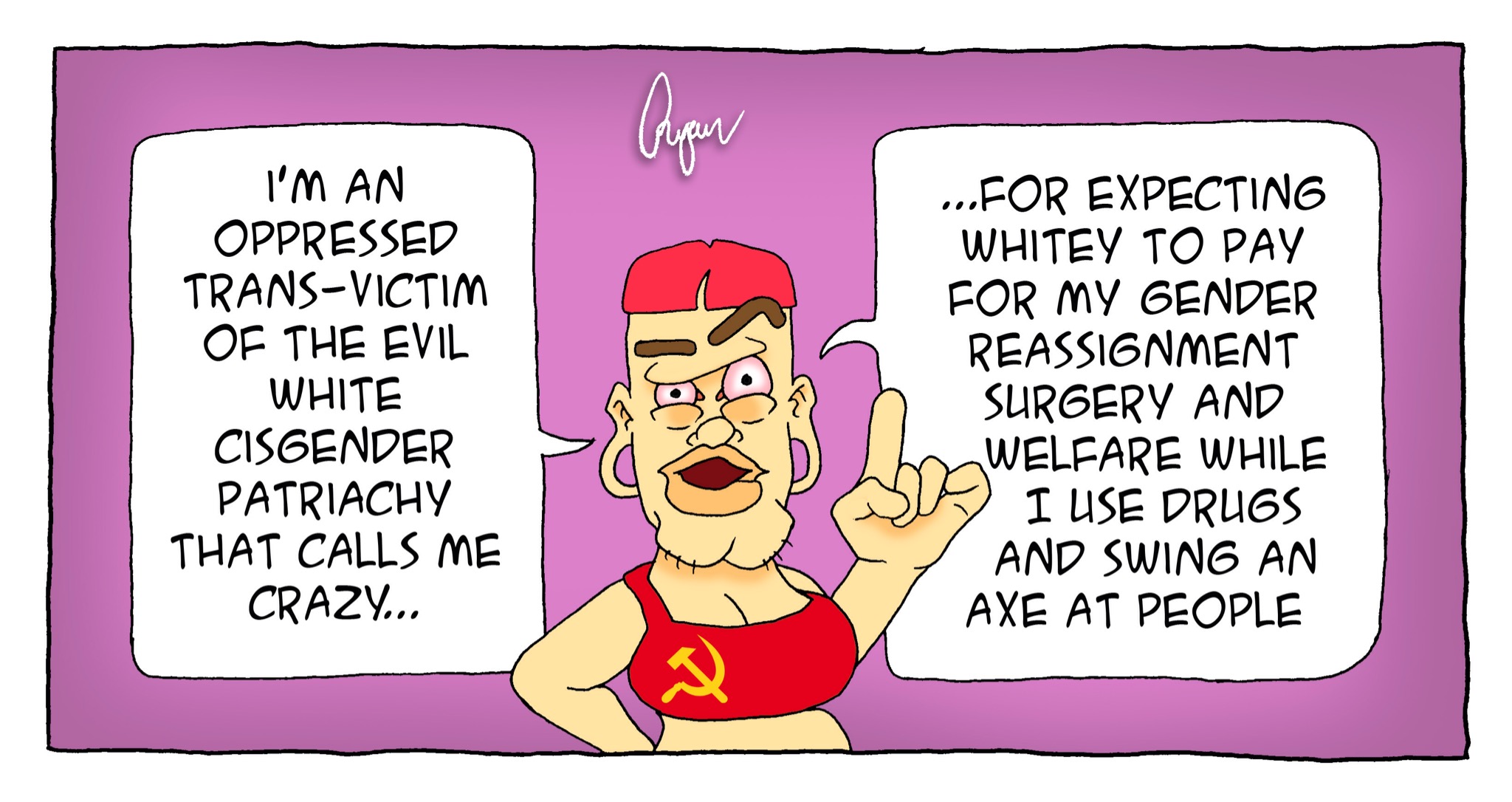 Following up on a previous Food For Thought, Evie Amati (the privileged trust-fund Trotskyite born to "West Australian trade union royalty" and considered a hero by ANTIFA) is once again making the headlines:

ABC reports:
A woman who attacked two strangers with an axe in a Sydney convenience store has had her jail term increased by five years.
Transgender woman Evie Amati, 27, was in January sentenced to nine years behind bars for the violent and unprovoked attack at the Enmore 7-Eleven in 2017.
The Crown appealed the leniency of the sentence and the Court of Criminal Appeal today set it aside and instead imposed a sentence of 14 years with a non-parole period of eight years.
It means her minimum jail term has nearly doubled.
Just to make it crystal clear Evie is NOT a "woman". Evie is a criminal cultist of Magnus Hirschfeld, who coined the term "transsexualism" and ran the Marxist pseudo-science front called Institut für Sexualwissenschaft (Institute of Sexology) which was targeted by the NSDAP.
Thus Evie's evil is resultative of this Molochracy (built upon the gobbledygook of Hirschfeld types) whose stock in trade is extortion, espionage, racketeering, depraved smut (i.e. child-rape, scat, snuff), Murder Inc. and Dope Inc.
This is why Evie is a "hero" to the cultural Marxist ANTIFA dregs.
Moral of the story: Don't be like Evie!
Food for Thought.
To obtain your FREE copy of Trading HEMP for Hitler audiobook (as read by Political Pundit and Radical Agenda host Christopher Cantwell) or e-mail us at A481Designs_Publications@outlook.com.