This article was originally published on 4/12/2016. With the recent arrest of Jeffrey Epstein, this content is worth reviewing with the hope that sooner rather than later, the floodgates will open.

Graphic content warning: This article contains disturbing information and subject matter.  Several of the links in particular contain material which readers are likely to find upsetting, and made the editor physically sick.  Please do not follow these links without taking this warning into account. The subject is serious enough, however, that it deserves investigation.
XYZ Editors.
————-
For several months now, thousands of citizen journalists have been conducting an amateur online investigation into a very dark and disturbing topic. Beginning on the link-sharing site Reddit, thousands of volunteers have been investigating occult rituals and possible evidence of an organized pedophile ring at the highest levels of America's political establishment.
The growing pile of circumstantial evidence being unearthed by these citizen journalists reveals disturbing patterns, morbid themes and revolting imagery which are yet to be explained by the high-level people involved.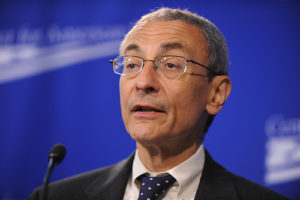 What has come to be known as Pizzagate began with the public release of Hillary Clinton campaign manager John Podesta's emails by WikiLeaks during the presidential campaign. Thousands of so-called 'centipedes' began self-organizing on Reddit to sift through and analyze the emails with the intention of finding useful information for the Trump campaign.
The focus of the amateur investigation shifted, however, when an email chain was discovered between John Podesta, his brother lobbyist Tony Podesta and controversial performance artist and celebrity insider Marina Abramovic. The emails made reference to an occult ritual known as 'spirit cooking'.
Spirit cooking is a stomach-turning, cabalistic ritual which involves the use of body fluids, pentagrams, mock dismembered body parts and the cutting of skin by the practitioner. According to Abramovic, if such practices are done publicly then they are to be considered art. If done in private, they are rituals.
Of particular interest to the army of citizen investigators probing through the Podesta email leaks was the obvious familiarity which the Podesta brothers have with Abramovic and with spirit cooking. No explanation of the ritual was required.
Scrutiny of the leaked Podesta emails intensified dramatically though when a series of email exchanges was uncovered which did not make sense unless they were using a series of code words. These code words were focused around food terms, and included words such as 'pizza', 'cheese', 'pasta' and '(hot)dogs'.
What makes these code words potentially explosive, and perhaps the greatest scandal of the century if those investigating Pizzagate are correct, is the possibility that these are code words used by pedophiles on the dark web. Although widely believed, this explanation remains unsubstantiated. We do know, however, that these words are code for something.
Also disturbing was an email sent by Tamera Luzzatto to John Podesta and fifteen others inviting them to a pool party that she did not appear to be attending and at which her three daughters aged eleven, nine and seven would be the 'entertainment'. She also assures her invitees that her daughters will be 'in that pool for sure'.
Who invites sixteen adults to a pool party which they won't be attending and provides their under-age daughters as entertainment in the pool? For any reasonable person, that's a very odd message to send.
Curiosity grew even further upon the discovery of an interview by Politico with John Podesta from 2015 in which a painting depicting cannibalism can be seen hanging in his Brooklyn office.
This unusual choice for professional artwork extends to the private art collections of the Podesta brothers. Tony Podesta's favourite piece at his home in Falls Church is his 'Arch of Hysteria'; a large hanging replica which the Reddit investigators have pointed out bears a striking resemblance to one of serial killer Jeffery Dahmer's decapitated victims.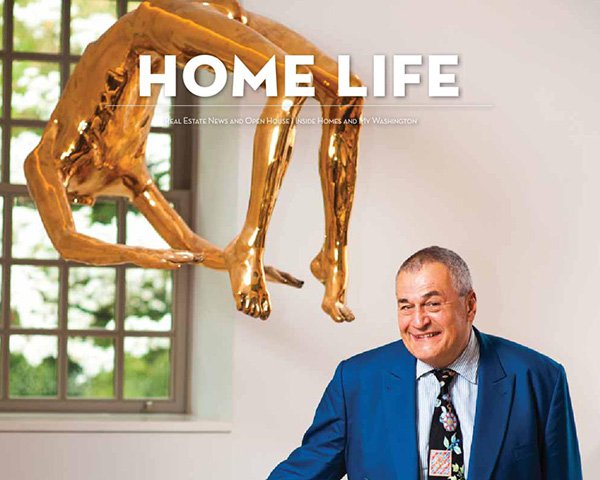 In the Washington Life Magazine feature which Tony Podesta did in 2015, art by Biljana Djurdjevic can be seen on the walls. Djurdjevic's work is known for including disturbing images of child torture.
Interest in degenerate art and occult rituals is not the key focus of the Pizzagate citizen investigation, however. Instead, what has made Pizzagate such a keen focus of interest for so many has been the unearthing of very disturbing references to children.
The Reddit investigators sifting through the Podesta email leaks noticed that the Washington Life interview which Tony Podesta did in 2015 mentions that Podesta regularly opens his house for pizza parties with his friend James Alefantis, owner of pizza restaurant Comet Ping Pong and fellow friend of many senior Democrat Party figures.
Comet Ping Pong and the businesses around it have since become the primary focus of the citizen investigation. Two doors down from Comet Ping Pong is Besta Pizza, which until very recently had a logo which was identical to a known pedophilia symbol included in a factsheet put out by the FBI in 2007. Across the road is Terasol bistro, whose website until recently also featured symbols eerily similar to known pedophilic symbols distributed to the public by the FBI. All of the businesses on the block are owned by people with connections to the uppermost echelons of the Democratic Party in Washington.
James Alefantis also posted a photo of Marina Abramovic on the Comet Ping Pong Instagram account. Reddit investigators identified several disturbing images from the restaurant's account, including one of a small girl with her hands taped to a table and another with what appear to be children engaged in a bizarre dehumanization ritual. These are odd for a pizza restaurant which markets itself as family-friendly.
Comet Ping Pong has also hosted performances by a band known as Heavy Breathing, whose lyrics and artwork contain pedophilic references. The posters advertising these events, designed by Sasha Lord, feature extremely graphic images and references to trauma-based dissociation, yet read 'all ages'. One of Lord's posters for a concert by Prince Rama and Heavy Breathing at Comet Ping Pong advertised an 'interactive exorcism' and 'pizza exorcism', again for all ages.
The constant unveiling of new connections and lines of inquiry by the Reddit amateur journalists has led to such intense attention that the New York Times published a piece on November 21 dismissing Pizzagate and its investigators as 'fake news'. The Times article did not engage directly with any of the evidence put forward by the Pizzagate investigators.
The next day, Reddit CEO Steve Huffman closed down the Pizzagate subreddit, citing concerns that the community had become a 'witch hunt'. This is an interesting choice of words given the references to bizarre occult rituals in Podesta's emails. The investigation has since moved to other sites.
There is much more to the Pizzagate investigation than has been included here, however due to the revolting and circumstantial nature of the material it has been left out for the moment. Every day more material and more connections are being uncovered by the Pizzagate researchers. If you wish to assist with the investigation yourself or keep up to date with the latest revelations, you can do so at the VOAT website.
At this stage, law enforcement is not stating publicly whether they are investigating the evidence uncovered by this citizen investigation, although the NYPD is in possession of Anthony Weiner's laptop in relation to an underage sex investigation. This laptop is known to contain emails sent from Hillary Clinton's private email server which she previously withheld from a Congressional investigation.
The Pizzagate investigators are not the first to raise these questions. Andrew Breitbart made similar allegations against John Podesta shortly before his death in 2012.
How prog-guru John Podesta isn't household name as world class underage sex slave op cover-upperer defending unspeakable dregs escapes me.

— AndrewBreitbart (@AndrewBreitbart) February 4, 2011
Pedophile rings and elite pedophilia exist. In Canada in 2013 a pedophile ring involving nearly 400 children and 348 adults was revealed to the public by the Toronto police. In Norway recently a child abuse ring was discovered which involved 51 suspects and the abuse of infants.
Although Pizzagate is focused on possible crimes committed in the United States and possible child trafficking in Haiti, there may be cause for concern here in Australia. The person whose email started the interest in Pizzagate, Marina Abramovic, did a two-week residency in Sydney in 2015.
The implications of all this fragmentary evidence put together by volunteers are very difficult for most of us to accept. This is not the first time, however, that abuse of children in elite circles around the world has been alleged. If there is any validity to the growing evidence base of Pizzagate, we owe it to the weakest and most vulnerable among us to face whatever truths it may reveal stoically and fearlessly.
Photo by Center for American Progress