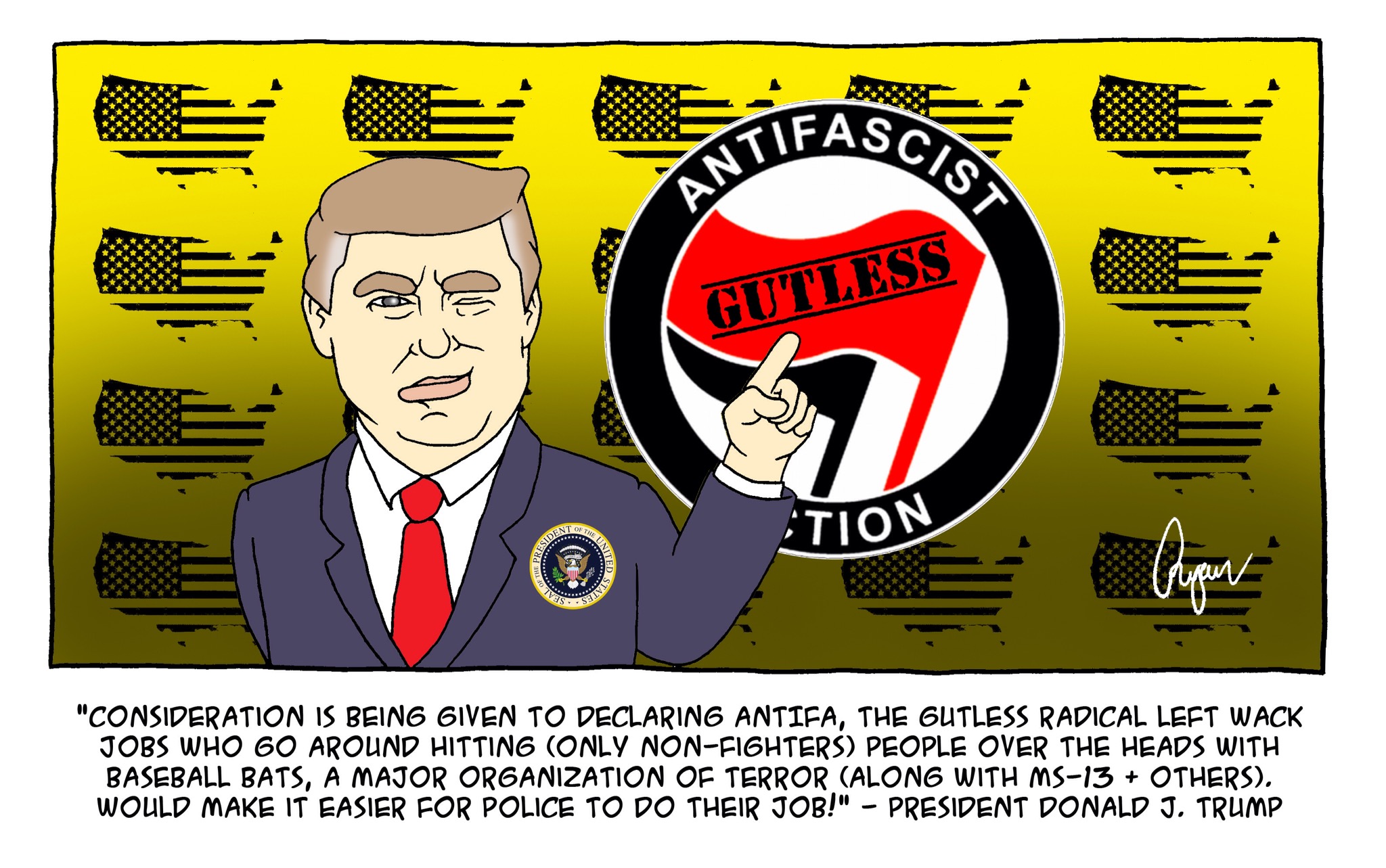 Over the last week the corporate controlled media cartels have been talking about a non-binding resolution introduced by U.S. Senators Bill Cassidy, M.D. (R-LA) and Ted Cruz (R-TX) which goes after the shock troops of the neo-liberal Deep State (ANTIFA).
President Donald Trump has weighed in also:

Fox News reports:
President Donald Trump said Saturday that he is considering declaring the far-left Antifa activist group a terrorist organization, equating it with the MS-13 street gang amid reports of members physically attacking conservative demonstrators and journalists at rallies across the country.
"Consideration is being given to declaring ANTIFA, the gutless Radical Left Wack Jobs who go around hitting (only non-fighters) people over the heads with baseball bats, a major Organization of Terror (along with MS-13 & others). Would make it easier for police to do their job!" Trump tweeted.
Trump's tweet came days after Sens. Bill Cassidy, R-La., and Ted Cruz, R-Texas, introduced non-binding legislation that would designate the group as a domestic terrorist organization. "Antifa are terrorists, violent masked bullies who 'fight fascism' with actual fascism, protected by Liberal privilege," Cassidy said in a statement.
Senator Cassidy's characterisation of ANTIFA as "actual fascism" (as opposed to communist) is intentionally strategic. If you refer to section 5 of the resolution as per Senator Cassidy's website:

If we consider the egregious miscarriage of justice that befell James Fields following the Unite the Right rally in Charlottesville, Virginia (not to mention that President Trump signed a congressional resolution that condemned "White Nationalists and White Supremacists" in 2017) it's very interesting how long it's taken this GOP Regime to target ANTIFA.
But, as someone who has been attacked by these drug-addled dregs of the bolshie black block, I'm happy something is finally being done. Better late than never?
Food for Thought.
To obtain your FREE copy of Trading HEMP for Hitler link to the audiobook (as read by Political Pundit and Radical Agenda host Christopher Cantwell) or e-mail us at A481Designs_Publications@outlook.com.